"Corona Free Places" – Recently this has been the dream come true for everybody. The impact of this global Corona Virus-COVID 19 is unrelenting and the spread id nowhere to be stopped. It has ceased countries, revised economies, locked down people, and created an uncertain future.  
Although the number of local transmissions has slightly leveled off and awareness has increased yet people are unable to garner the confidence to come out. Even nations are yet to proclaim full confidence in containing the spread of this virus and flatten the curve. 
In the wake of the outbreak of COVID-19, Travel Links Magazine zeroes in a few countries that have remained free of the virus or managed to rescue people and reduce the number of cases. 
CORONA FREE PLACES:-
Australia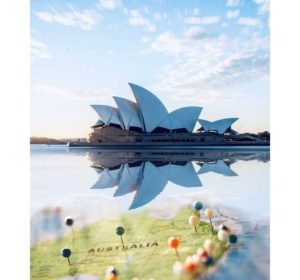 Talking about the first Corona Free Place, Australia has had a considerable success rate in controlling the Corona outbreak and bring down the mortality rate to 1%, thus surging towards flattening the curve. 
Being one of the places that is able to keep the corona count, at the lowest, Australia becomes one of the top places to visit after COVID-19.
Also read: Of Kangaroos and Koalas: Australia
2. New Zealand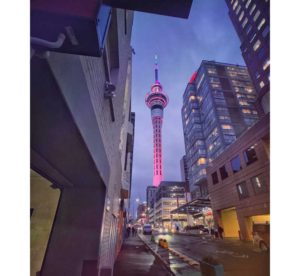 New Zealand recorded zero new cases on 4th May 2020. Riding on its successful "go hard, go early" lockdown strategy, the Government of New Zealand claims the virus has stopped spreading. However, the citizens are being cautioned to continue adhering to lockdown rules, lest the good efforts go to waste.
Thus, New Zealand has been able to curb the Corona curve, making it one of the top tourist destinations to visit after COVID-19.
Also read:  Hobbiton Movie Set, Matamata
3. Malaysia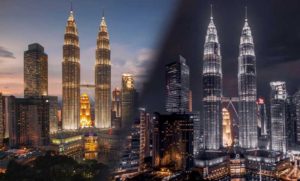 Malaysia displays a definite increase in Covid19 recoveries. Perlis becomes the first state in Malaysia to be declared COVID 19 free. The country promotes the Cuti-Cuti Malaysia campaign that allows travel to local holiday destinations. Travel restrictions have been relaxed by the Malaysian government recently, provided stringent hygiene standards are followed. Also, avoidance of densely populated cities, skipping any unrequired travel, and leaning in on virtual or live streaming is being advised. However, the results of Corona infections have been fluctuating in Malaysia with fresh cases being reported recently. 
4. Goa, India
GOA, with the efforts of Corona fighters and support of Goa residents, this state has been declared a 'Green Zone' now. But the fight continues and people are being urged to adopt health standards, safety norms, and maintaining social distancing even after the lockdown period is over. 
5. Kerela, India
Kerala flattened the curve with its robust public health system. A decentralized health care system executed by the local government, community-driven village councils, vigilant municipalities along with mass quarantine and shutdown helped. Also, the fact that Kerala spends more on education and health than most states of India. 
Also read: Top 15 Ecotourism Destinations in Kerala
6. Sikkim, India
Sikkim, one of the smallest states in India, Sikkim surrounded by the Himalayas and enclosed by Tibet, Nepal, and Bhutan –is a natural quarantine area. Although it has no railway station and an airport recently inaugurated in 2018, this place still has a high tourist footfall and trade, thus making it vulnerable to the pandemic. Yet Sikkim has managed to remain free of COVID-19. All because of prompt action by the officials to shut down this place for tourists and stopping permits for traders. 
7. Kuwait
Kuwait has less number of Corona infected cases. It has adopted the strictest measures in the Gulf to combat the spread of the virus by largely locking down the country. A recent report announces the plan to country to treat all Covid-19 patients free of cost, including non-Kuwaitis, who make for nearly 70% of the population. 
8. Yemen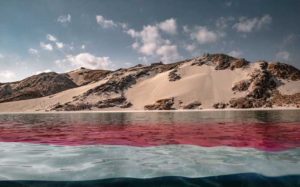 War-Torn Yemen has yet to detect a single case of COVID-19 in this region. Maybe because of the tense situation, people have been in lockdown since long in this place, making it a corona free place. 
9. North Korea
North Korea, ruled by the autocratic Kim Jong, has not reported a single COVID 19 case. Strict quarantine measures and making itself the most isolated nation on earth has ensured its pandemic free status. Yet analysts are doubtful of North Korea's claims as the country is known for not allowing any flow of information and has the lowest human rights ranking in the world. 
10. Central Aisa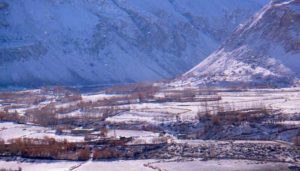 Tajikistan and Turkmenistan in Central Asia, have limited exposure to the outside world and this has led to the absence of COVID-19 there. The mountainous, landlocked country, Tajikistan imposed a ban on entry of travelers from affected countries in March itself but then eased its restrictions, provided passengers are put in quarantine upon arrival. 
11. African States
African states namely Sao Tome, Lesotho, Comoros, and South Sudan are COVID 19 free owning to their geographical advantages. Comoros is an island nation and Lesotho is a landlocked region in South Africa. It is at a high altitude of over 1000 m above sea level. Difficult to reach, these islands are less exposed to this virus. 
12. Oceania
Oceania countries such as Marshall Islands, Palau, Tuvalu, Tonga, Solomon Islands, Samoa, Kiribati, etc. are in the middle of oceans and thus enjoy the benefit of remaining COVID-19 free. Moreover, they were quick to impose lockdown. Since islands have a population under 700,000 with little healthcare facilities, any outbreak of this virus would have disastrous effects, since a large number of people would succumb to this pandemic. Thus, Oceania is one of the top corona free places. 
13. Micronesia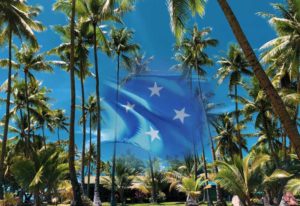 Places like Nauru in Micronesia, northeast of Australia, has a population of about 12,000 people and just one hospital. Thus strict restrictions were imposed to manage and minimize the risk factor of COVID 19. 
Thus, the above stated are some of the "Corona Free Places" from which the other countries should learn.
Also read: The Federated States of Micronesia
Efforts of the World Health Organization on Corona Free Places
World Health Organization WHO is working in close association with health officials of countries facing the Corona pandemic to facilitate fast and effective recovery and prevent the spread of COVID 19 while taking care of the corona free places. 
It is providing guidance and health needs to prevent the spread of this pandemic. Some robust measures to support people in protecting themselves from this virus include: 
Always stay vigilant about Personal hygiene; 

Stay home and self-isolate from others in the household if you feel unwell. 

Avoid close contact with people who are unwell

Cover your nose and mouth with a disposable tissue when you cough or sneeze

Never touch your eyes, nose, or mouth if your hands are not clean. 

Keep your house clean, especially frequently touched surfaces. 

When outside, wear a face mask. Even a simple cloth mask will keep you protected. 

Try to stay away from group gatherings and keep at least 6 feet distance from others.

Wash your hands regularly for 20 seconds, with soap and water or alcohol-based hand rub. 

The age-old Grandma recipe for having Turmeric milk helps in strengthening immunity.

Pranayama and home-cooked food recipes are also gaining importance as immunity-boosting methods. 
Living in Close Quarters…
Isolating at home, stocking up essential products, keeping masks and sanitizers handy and immersing in whatever information is available about the virus, has led people to become nervous, scared, and uneasy. 
Yet in these standstill conditions, the police personnel, health professionals, the subziwallahs, fruit vendors, security guards, delivery boys, and essential service people continue working, like everyday heroes, to make our life easy. 
DR. DEEP GOYAL
Dr. Deep Goel, Senior Consultant, Bariatric & Advance Laparoscopy Surgery and Director at BLK Super Speciality Hospital, labels COVID 19 virus as highly contagious. "The fatality rate is around 2-3 %. It has around 19 strains. It spreads via aerosolization and there is no definitive treatment, at present. The vaccine will take around six months from now. People with associated diseases like diabetes and lung diseases are likely to suffer with serious illness About 80-90% are asymptotic or with minor transient symptoms", he says.  
The pressures of an uncertain situation have caused dramatic changes in the lifestyle of local residents. While scientists all over are busy in finding an antidote to this global COVID 19 virus, people in everyday life are finding it tough to adopt lifestyles enveloped with a questionable future. 
People have understood that their way of working and living is going to change forever. Already masks, gloves, sanitizers, are indispensable and social distancing is here to stay. Coupled with Government imposed lockdown and strict hygiene measures to help control this menace, to an extent. But no definitive solution is visible at the moment.
KRISHNA SHARMA
"The world has definitely stepped back', says Krishna Sharma, resident of Millennia Apartments, Ramprastha Greens. As a member of the society's Golden Club for senior citizens, he shares his view and also the mindset of a few other members.
ve to have 'make in India' medical devices, equipment, and drugs instead of importing. Living with masks and observing social distancing will be a regular feature in our life. This virus brings us to the fact that if we don't interfere, the earth can heal itself faster. We have understood how to live without junk food, malls, overseas holidays, work from home, reduce our expenditure, live with less, live without domestic help as labor forces from far off places will no longer be an easy possibility in the future". 
SUBHASH CHANDRA
Subhash Chandra from the same Club comments about the simple way in which social functions, birthdays, weddings, celebrations, or sad occasions will be observed in the future. 'Also the lockdown has taught people to do their domestic chores themselves and in a more hygiene manner. Tiring but sweet are the fruits of adversities", he chuckles. 
Prof Diwedi hopes that the aftereffect of this pandemic is people developing more compassion towards humanity and the environment. But for Mr. A.K. Jain, this change is temporary. "Didn't you see, just as the liquor shops opened, people rushed in long queues. What is more dismal is the loss of life and economic downfall, caused by this pandemic". 
Infusing a positive element in this dire situation, Lotica Thukral of 'KitsungiYog Studio' calls it a time to focus on your well-being. She suggests; 
Be Creative….Spend your time to cook healthy. Experiment with recipes. 

Stay Fit by having a regular self-practice routine or join an online yoga/fitness class. Yoga Nidra, Trataka, Brahmari practices help you become calmer, positive, counter anxiety, and stress and look good. 

Learn to Relax with Pranayama and Meditation. 

Organize! De-clutter every drawer and help of your house. 
"I know this is a stressful time but it will pass soon and leave you with some moments to cherish. With Kitsungi, the Japanese ideology of embracing flaws and celebrating vulnerabilities, we can energize, strengthen, be calm and balanced", she concludes. 
In News…
The recent breakthrough report talks about an antidote to neutralize the COVID 19 virus inside the carrier's body being developed at Israel Institute for Biological Research (IIBR). This antibody formula is being patented and soon an international manufacturer would be sought to mass-produce it.
A team of Italian scientists has claimed to develop a couple of vaccines that are said to neutralize the coronavirus in human cells. This is visible progress towards combating the pandemic. At Present, Rome's Spallanzani Institue is carrying out the testing. 
Article By Ritu Ghai: Savoring the publication of every article of hers with equal enthusiasm, Ritu Ghai recalls a childhood full of books. With a never-ending desire to read more and write creative, she certainly has a way with words. She is a senior freelance writer with an experience of over 20 years.