When it comes to food & wine pairing, there is no right or wrong approach. There are just different philosophies and schools of thought that follow general empirical suggestions instead of precise rules.

Albert Einstein is often cited as one of the most influential scientists of the 20th century. His work and theories have helped a lot of people in formulating their own concepts. Chef Ruchit Harneja, Executive pastry chef of Musaafer Houston, uses a similar approach to establish his guidelines for pairing unique wines with his style of desserts.
The Process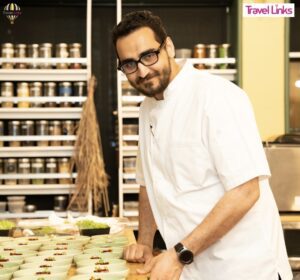 'With every action, there is an equal and opposite reaction' is a theory of relativity established by Einstein. Similarly, Chef Ruchit Harneja has established a heterodox food & wine pairing guide. In this guide, he discusses a theory to follow, especially when you want to pair a wine with his style of desserts. It is also called 'negative food & wine pairing'. This phrase would be slightly misleading for a lot of people because it could be easily read as 'bad pairing'. In reality, it means that we try to avoid using wines that match the food in terms of flavour & structure. Pairings can either be positive or negative. Positive pairing means that ingredients share the same flavor compounds. These ingredients are 'more likely to taste well together than ingredients that do not'.
Also read: Let's Swirl some Wine…
The theory of Yin and Yang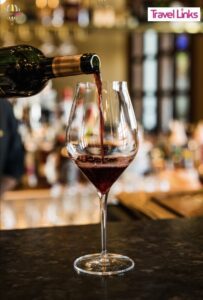 This is like the theory of yin and yang. Here you have two things that are totally different, but still blend together in the sense that one enhances the other's positive aspects. This is done so that they can still be harmonious without blending. This fundamental difference explains the theory completely.
Chef Ruchit Harneja says 'Negative pairings are complimentary, but they don't necessarily have those same flavor compounds. Spices play an imperative role in this study. Overlapping flavoring compounds is my trick to success. I have been researching this subject for a long time now and have found a few extraordinary wine pairings I do with my desserts based on these guidelines.'

Wine Pairing and Indian Cuisine
Wine pairing with Indian cuisine, especially modern Indian desserts can be an exciting exercise filled with novelty and adventure. Infused with numerous spices and diverse textures, our Indian desserts present a wonderful starting point for exploring this potential.

The contrast works so much better because the flavours in his dessert are powerful themselves that they do not need further amplification. Wine must add refreshing acidity, palate-cleansing tannins, and new flavours, such as ripe or dried fruit.
Also read: World of Wines and THE FESTIVAL OF COLORS
Sparkling wine
Sparkling wine can make for an especially harmonious pairing with several examples of North Indian cuisine. Its effervescence serves as a palate cleanser, preventing one's tastebuds from becoming saturated and fatigued by the richness of food. Sweet styles of sparkling wines with fruit-forward profiles seem to be the most versatile in this context, pairing agreeably with rich milk & yogurt based desserts like Gulab Jamun, kalakand, mishti doi & more.
Champagne
Champagne and other wines made in the traditional method generally tend to have racy acidity, notes of citrus, orchard, and stone fruit, some roundness and silkiness from lees-contact, and flavours of nuts and brioche. Given this structure and flavour profile, they complement opulent foods like Shahi Tukda, nut-based halwas like Badam Halwa (Almond fudge) or Akhrot Halwa (Walnut fudge), etc.
Chenin Blanc
Both dry and off-dry Chenin blancs with ripe, luscious fruit flavors have the potential to pair well with herbaceous sweet preparations like Paan, Qubani ka meetha & Moringa payasam.
Recioto della Valpolicella
Kheer, a rice pudding with saffron, nuts, and milk, complements well with Recioto della Valpolicella. The wine's tannins and acidity cut through the creamy richness of the kheer, acting as a structural complement to it. The dried red fruit notes in the Recioto add an additional dimension to the dessert.
Mukhwas- a unique attempt at pairing it with Vermut rosé
Mukhwas is a traditional digestive and mouth freshener, often served after an indulgent meal. Chef Ruchit offers guests his version of mukhwas ganache at the end of their visit at his restaurant Musaafer in Houston, Texas. The name literally translates to "mouth smell" because it "scents" the mouth. It is a multicoloured snack made of candied fennel seeds and can also include cumin, anise, cardamom, and cinnamon, among other ingredients. With that, he pairs a small pour of Vermut rosé with this traditional Indian digestive, cleansing the palate and serving as a pleasing denouement to a heavy meal.
Also read: Let's Swirl Some Wine

On a final note, Chef Ruchit Harneja says 'the experiments with Indian desserts and wine have taught me that there are no perfect or universal pairings. Interpretations of traditional and iconic foods vary. Similarly, there can be considerable divergence even among wines made with the same grape variet from the same region in the same year. The lack of orthodoxy is a good thing, and it encourages us to try out a range of different couplings.'