After a long day of work, when you finally want to relax, just go to wine shelf and pour yourself a glass. You will find yourself in a composed state of mind. Wine is an alcoholic drink made from fermented grapes. It is a plush drink and comparatively smoother in taste than a lot of other alcohols. There are many ways on the basis of which classified wines. All wines can be categorized into five basic groups. Within each group there are hundreds of different grape varieties and winemaking techniques! red, white, rose, sparking and dessert wine. Each of them is very different from the rest and has an exquisite taste.
Now let us talk about some of the finest wines by Dhruvi Chawla
Zinfandel
A popular rose wine also known as Primitivo; Zinfandel is one of the most popular wine grapes grown in California. It is a sparkling wine with a little sweetness in its taste.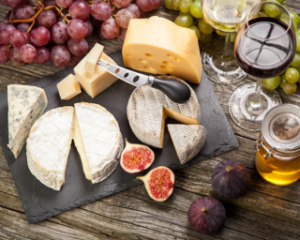 The best dishes to go with the wine would be vegetarian skewers on the barbeque, quinoa and pastas, especially the creamy ones. A bottle of Zinfandel would cost you Rs 750 (price may differ in different places)
Chardonnay
One of the world's most popular grapes, Chardonnay is made in a wide range of styles from lean, sparkling Blanc de Blancs to richcreamy white wines aged in oak. It is paired best with sea food and different types of cheese. I you are a mac & cheese lover; you should definitely have a glass of chardonnay by your side. A bottle of Chardonnay should not cost you more than 1000 bucks.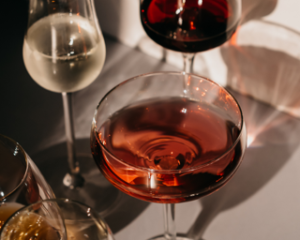 Merlot
Merlot is loved for its boisterous black cherry flavours, supple tannins, and chocolatey finish. Want to have some blue cheese, why don't you try it with a glass of Merlot. Gorgonzola cheese and grilled chicken are also a good match with it. For a bottle of Merlot, you would have to spend somewhere around Rs2000.
Chilean wine
On the whole, Chilean wines tend to be fruit-forward and flavour-packed.
The red wines tend to be fuller-bodied, with carménère and merlot-based wines often showing a tinge of greenness. Many wines from Chile tend to pack a pretty hefty punch, as the country's warm growing regions allow for high levels of sugars in fruit, which in turn, translates to high levels of alcohol in the wines. However, wines produced at higher altitudes or marine- or coastal-influenced areas often show higher acidity and lower levels of alcohol.
A Chilean wine that will pair with nearly every food you can think of. One approach is to sip these wines with the country's foods: empanadas, sopapillas, asado, pastel de choclo, and beyond.
Port Noir
Pinot noir is a type of wine grape and a style of red wine that is typically light to medium-bodied, fruit-forward, and relatively low alcohol compared to other red wines. Originally from Burgundy, the pinot noir grape is notoriously hard to grow. An interesting fact about this wine is that, it is the healthiest red wine. It can be paired best with barbeque chicken/beef and pecking duck.
These were some of the classiest wines from around the world. To know more check us out at https://travellinkslive.com/