​Rita Banerji is an environmentalist who educates people by making films on biodiversity, wildlife, and indigenous knowledge. She has won the panda award also known as the Green Oscar in 1994 and 2000 for the films "The Last Migration" and "Shores of Silence – Whale Sharks in India". She believes in "collective consciousness", where each individual works towards the common goal of environment conservation and sustainable future. She is also the founder of Dusty Foot Production which was established in 2002. In 2019 Rita got inducted as an" Ashoka Fellow". As we get to know her in the Q & A series in www.travellinkslive.com by Payal Sahni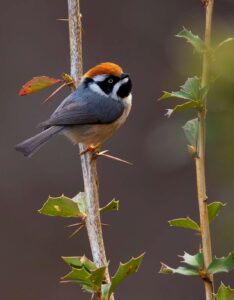 Please let us know about the initial days of starting Dusty Foot Productions (what was the trigger point and how it all started).
I started Dusty Foot Productions in 2002 along with my friend and colleague Shilpi Sharma. By then I had already spent almost 10 years working in the field of wildlife and environment films with Riverbank Studios. While the camera was my first love, traveling across India working on these films – remote villages, to wildlife parks to meeting incredible people on the ground, was a huge learning. It made me understand the realities on the ground – people and wildlife interactions, water and farming, and much more. While in Riverbanks we also made some impactful films like the 'Shores of Silence – Whale Sharks in India' that lead to the ban on the killing of Whale Shark. This whole journey helped in bringing home the fact that this is what we wanted to do. For me some of the key drivers to start our enterprise 'Dusty Foot' – were the fact that a video is a strong tool for conservation action, video documentation itself can be optimized for purposes beyond just films and how can we create a systematic and effective platform for youth to get into conservation films.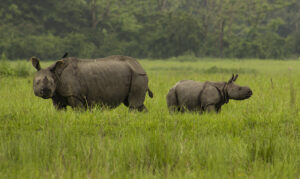 What were the major challenges you faced in those times and what kept you pushing ahead?
This is a field where funding was not easy to come by. We had to take on freelance work as technicians – camerawork, editing, and then use that for the films that we wanted to do.
What kept us going was the love for wildlife, love for being in the field, love for telling stories, love for exploring remote places, and issues that were not very well known. Through all the projects we did, we always had one project that was our own. And that kept the excitement to carry on.
What are the major achievements of dusty foot productions? How does it positively change and impact at any positive steps or decisions on the environment/conservation/sustainability?
The film that has been a key to helping us create a roadmap is 'The Wild Meat Trail'. This film is on hunting wildlife in the northeast of India, and the wild meat markets. This film went on to win the prestigious Panda Award at Wildscreen 2010, also known as the Green Oscar.
Under the Canopy, a conservation education program, which was an extension of the film led to a larger Eco Club Program in Chizami Village,  Nagaland in collaboration with North East Network ( a leading organization working on gender justice and women's empowerment in the northeast of India).
Under the Canopy expanded to other villages in Nagaland with the help of other NGOs and was also adapted as the education program for children of the villages in Wokha district for the 'Save the Amur Falcon' campaign.
In 2015 in collaboration with North East Network, Dusty Foot initiated the Green Hub Project – a video fellowship to leverage the power of youth for conservation action. This project has taken root and become a foundation for many of the youth from the region to take this path.
How and when did the inception of Green Hub happen?
The idea of Green Hub incubated over a long period, in different forms. In some way every project we did help to strengthen our base, our network as well knowledge to finally reach a point where we could start the project. The two core ideas remained the same – leveraging the power of youth through the visual medium, and using video as a strong tool for conservation action.
We initiated Green Hub in collaboration with North East Network in 2015, with its base in Tezpur Assam. It is a year-long Video fellowship for youth across the Northeast of India, where they learn video documentation and storytelling, and at the same time through that process understand the idea of environmental conservation, the solutions on the ground, and how they can play a part. Every year 20 fellows are selected through an application process. Today we have a network of 108 fellows across all 8 states.
You are a filmmaker and the art of visual storytelling has its impact. Do you think social media in any way has added to that?
I think social media has played a significant role in amplifying the voice of youth working in the environment and wildlife. They have been able to use it very innovatively to make the environmental happenings across the country visible, especially when the mainstream still manages to keep these stories in the backseat. It has also expanded the ways stories are being told using multimedia forms – from art, illustrations, music, animation, text to short films. It has pushed creative thinking to design specifically for different formats – from stories to reels, to posts. I think it is very empowering and has created a web of enablers across the country.
Can you let us know a few good things that happened because of the information given through Green Hub / Dusty foot Productions?
I think our main communication on social media is about our work, what the alumni are doing, as well as films and photographs by the fellows. We also share interesting posts on the environment with others.
The main feedback we get is the queries from youth across about wanting to join and contribute towards conservation. It has also helped connect to other youth organizations in the region and elsewhere.
Our main impact or achievement is more on the ground where many of the Alumni are working directly on the ground on different aspects of conservation. Wanmei Konyak is working on bringing back the forest in his area through community participation, Serlibon Timungpi is a Wipro Sustainability Educator and training teachers in conservation education, Joyhind is working with his community on environment awareness, Mordicai Panmei is working on sustainable livelihoods and wildlife conservation, Tallo Anthony is one of the leading environment filmmakers in Arunachal, Chentei is helping document indigenous systems and knowledge, Zakhuma and Vohbika are the frontline staff at Dampa Tiger reserve and have helped document the biodiversity extensively.
It is the network of fellows that keep us going, and despite what is happening around us with environmental degradation, keep the hope going.
What are your visions? Please let us know what you would like to achieve in the year 2022.
Our vision is really to have an effective network of youth who over the years become the catalysts for a sustainable future, who become the change-makers, the spokespersons for a future that looks at ecological security as its foundation.
We have expanded the Green Hub Project to Central India now covering Rajasthan, Madhya Pradesh, Jharkhand, and Chhattisgarh. Our hope in 2022 is that the fellows from Central India and the Northeast can meet and create a new bridge of solidarity and well-being.
Last but not least any advice for the young generation who wants to pursue their passion for nature conservation via a visual medium.
I think the pandemic has made it quite evident that there is only one way ahead, and that is to focus on nature conservation, to look at the local economy, collective well-being, and sustainable living. It is not merely about pursuing your passion now, but for everyone to understand that we have to all work together towards that. The young people are critical to this future, they are the enablers. It is not an easy path, but an enjoyable path with an amazing network of people on the ground who will keep you inspired.
*Stay tuned and connected with www.travellinkslive.com for explicit conversations.
*Image credits: Gaurab Talukdar