Top things to do in the Solomon Islands: There have now been more than a million Covid-19 cases universally, in countries from Australia to the Vatican. But as the death tolls rise, and the hospital's overflow, is anywhere still coronavirus-free?
The answer, perhaps surprisingly, is yes. 
The Solomon Islands are an archipelago of 992 tropical islands and atolls, dispersed in a gentle curve. They include two major parallel island chains spreading some 1800 kilometers from the Shortland Islands in the west to Tikopia and Anuta in the east. 
These 15 things to do in the Solomon Islands will bring tourists back in time to a simpler, more beautiful world.
Tenaru Falls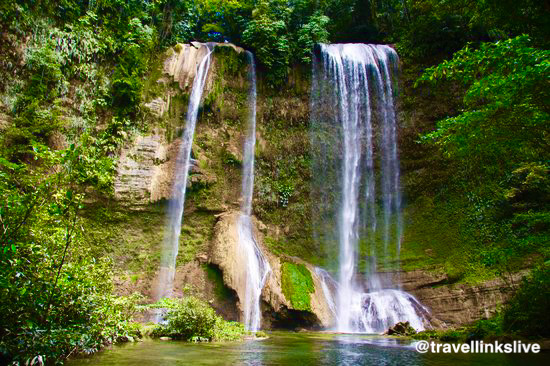 Tenaru Falls is one of the most isolated waterfalls in Honiara and as such all hikers will need permission and a guide to experience its majestic beauty. The hike itself is not a difficult one as the trail is mostly flat, but it does require frequent river crossing. Along the way, hikers will enjoy the mesmerizing beauty of the lush surroundings before ending at the spectacular falls where they can enjoy a peaceful swim 
Honiara Botanical Gardens
Situated in Rove, Honiara, the Honiara Botanical Gardens are built on a prior World War II site that served as a base camp for both Japanese and American troops. Today it features a series of attractive woodland trails bounded by lush greenery and grand trees. The gardens' highlight is the beautiful Orchid House that showcases the various orchid species all over the islands. It also features a horrible hanging site of British Colonial rule for capital punishment, giving people's insight into the area's history. 
Honiara Central Market
The Honiara Central Market is situated near the water's edge of the Iron Bottom Sound to let fishing boats to pull in and take their catches conservative to market. Established in the 1950s, the marketplace serves as the primary place for national interior trading and is one of only two markets that are owned and ran by the Honiara City Council. The market features a permanent roofed building and numerous side booths around the building. Almost everything is sold here, including flowers, fish, clothing, vegetables, fruits, local crafts, jewelry, and hair tonics. Shell money (strings of polished shell beads) are also sold here, an important currency to these islands.
Guadalcanal American Memorial
The Guadalcanal American Memorial was built in 1992 to the Americans and their allies who lost their lives during the Guadalcanal Campaign of World War II. Its inaugural marked the 50th anniversary of the Red Beach landings, which was the first major and successful United States Pacific attacking during World War II, but it had a grim cost. There were over 6,000 U.S., Australian, and Japanese service people who lost their lives that day, and this monument was made to honor and respect their incredible sacrifice. The memorial features four wooden boards pointing in the four directions where the battles were fought and five marble plaques featuring the names of ships lost.
Rennell Island & Lake Tegano
Located on Rennell Island, Lake Tegano brags the major raised coral reef in the world with an area of over 215,000 acres at an amazing length of nearly 54 miles and a width of almost 10 miles. It is a UNESCO World Heritage site covering one-third of the island, and it serves as the home for various native species including the sea snake. The island itself is famous for its rich biodiversity and unique ecology with a lush forest that surrounds the entire lake. This is a famous destination for eco-tourists, snorkelers, and divers as there are roughly 200 islets, unique wildlife, and the sunken remains of numerous Catalina seaplanes from WWII.
Solomon Islands National Museum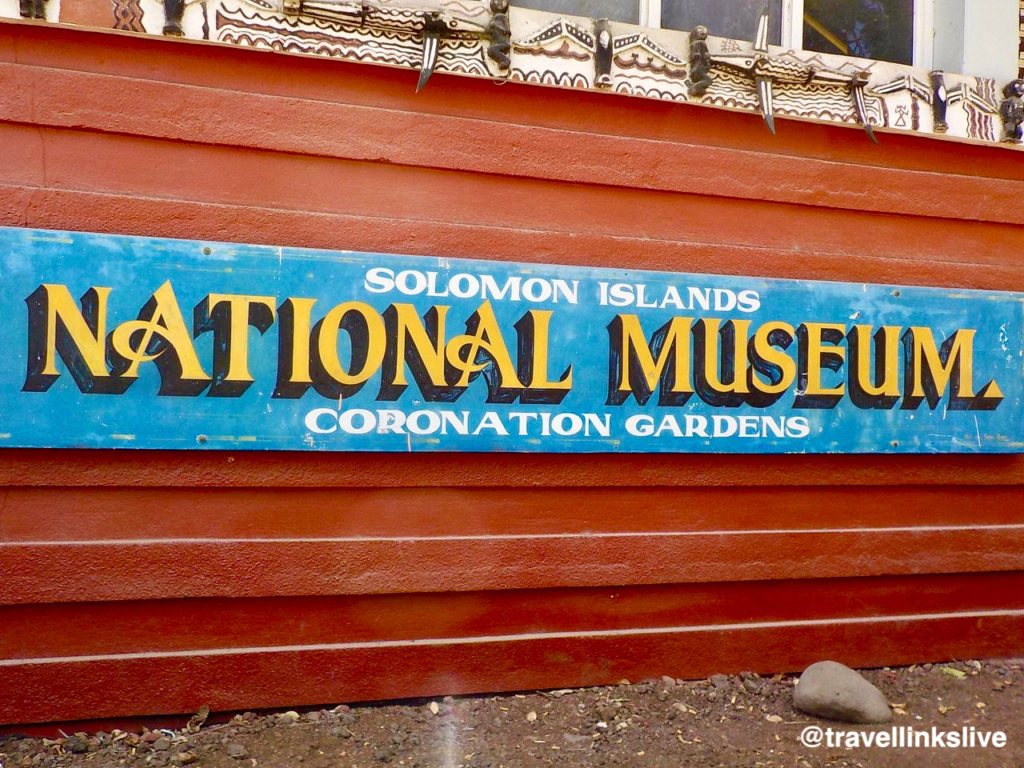 Situated in the capital city of Honiara, the Solomon Islands National Museum is the only museum in the entire country. It first opened in 1969 and is a cultural center, ministry, government department, and museum. It consists of over 2,000 items, the majority of which are cultural materials, natural history specimens, and archeological materials. They also house two World War II relics as well as a collection of audio-visual reference books and materials. Entry to the museum is free, and visitors can expect to see art, photography, posters, journals, outdoor sculptures, archeological discoveries, and historic documents.
Serah Keu Lagoon Hideaway
The Serah Keu Lagoon Hideaway is a dreamy leaf bungalow over the water in the southern end of Langa Langa Lagoon. It is a perfect destination for people who have a love for off-the-beaten-path experiences and want to experience the local culture. While it is located on the water there are no beaches in this area, it does however have views of various islands, mangroves, and incredibly colorful sunsets. The highlights of the area are the various impressive cultural experiences visitors can arrange. These include reenactments of warrior attacks from the past as well as demonstrations of bride ceremonies in their custom garb and shell moneymaking.
Tavanipupu Private Island Resort
Tavanipupu Private Island Resort, a spectacular tropical paradise surrounded by an expansive turquoise lagoon, has manicured lawns scattered with rows of coconut palms. Located in Marau Sound just 25 miles east via flight from Honiara, this privately owned 5-star island is one of the South Pacific's best-kept secrets. There are eleven bungalows on the island guaranteeing all who visit will have a quiet and serene experience with an air of exclusiveness. They offer abundant activities such as snorkeling, paddle-boarding, and kayaking in the lagoon as well as fishing excursions and sunset cruises. Guests can also charter boats to nearby islands and are always enthusiastic to explore the island by foot and bike.
The World Discoverer: Top Things to do in the Solomon Islands
The World Discoverer is both a spooky and extraordinary sight to behold. Located in Roderick Bay, this half-sunken vessel has been partially submerged, lying tipped to one side since 2000. Once a world-traveling cruise ship, it met its fateful demise with an unchartered reef, officially ending its career for good. While everyone aboard the vessel was safely removed, the ship had to be beached to avoid completely sinking. Though several efforts have been made to rescue the ship, it remains in the bay to this day and has become rather of a famous tourist attraction, drawing in visitors looking for a good photo op.
Trenches Creek Falls: Top things to do in the Solomon Islands
Trenches Creek Falls is a beautiful natural attraction that provides avid hikers with the perfect day trip. The trek to the falls is a moderate to difficult level hike that lasts approximately six hours there and back. Hikers will begin the trek at Kakabona Village following the Kakabona River, which starts as an easy walk through a mostly dry creek bed. It gradually becomes more difficult along the way, but the scenic views are worth it. Visitors will pass by gorgeous natural pools surrounded by tree canopies and soaring canyon walls. When the river narrows, it becomes slightly more challenging, requiring hikers to wade through water and clamber over boulders and cascades to reach the falls.
Dive Munda: Top things to do in the Solomon Islands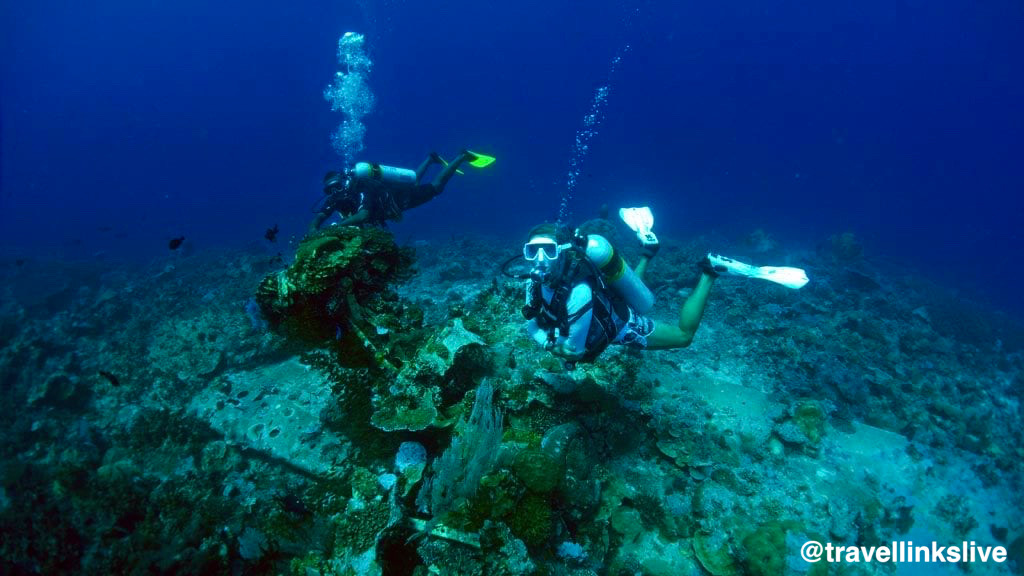 Involving 12 U.S. trained, Dive Munda exhibits local dive guides who commit to protecting their oceans and environment while providing exceptional adventure excursions to their many incredible dive sites. They are based in the village of Munda in the Western Province of the Solomon Islands on the coast of New Georgia Island. The area boasts its biodiversity and splendid reefs that remain in pristine condition with lush soft and hard corals and large sea fans. The abundant marine life is also a huge draw with frequent sightings of blacktip, whitetip, and grey sharks, dogtooth tuna, barracuda, and eagle rays.
Let us hope the corona curve flattens and soon you will be able to explore the paradise of the worlds. Plan a trip to this beautiful paradise as post corona because "It's Solways Special"