Relatively untouched by the commercialization of the current economy, Leh and Ladakh are one of the most exquisite places to visit in India. The natural beauty of this place is incomparable to any other destination in India. The landscapes give so many picturesque expanses of the valleys.
Simply said, this is pure magic. There is no other way to put it. This Himalayan Wonderland, boasts so much culture and positivity, that it should definitely be on the bucket list of every tourist.
It is rightly said, that once you visit Leh and Ladakh, there is always a scope to visit this place again.
You must be thinking, what is so special about this place? Let's point out the top 3 offbeat things to do in Leh and Ladakh, which will make your trip to Leh and Ladakh a memorable one.
CAMP AT ULETOKPO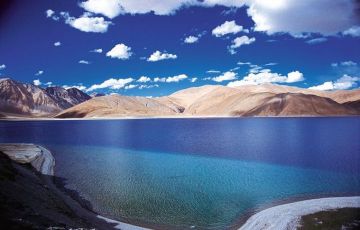 Leh and Ladakh are on the list of travelers for one and only reason: "To explore the nature" People who really want to experience the nature and do not want to stay in the city, for them, Uletokpo Village is the place to be. A village situated in Ladakh is a well-known trekking and camping bases, where one can sit beside the lake and just dive into the memories and think about life. These places are famous for its lunar-like landscapes which leave the traveler awestruck.
Other than this, there is a lot of culture and traditions which one should experience when visiting Leh and Ladakh. Chulichan Monastery is the best place to experience the life of Lamas.
LIFE OF LAMAS
Leh and Ladakh are famous for their scenic beauty and monasteries. The whole region boasts quite a number of monasteries, but if one wants to experience the actual life and culture of Lamas, they should definitely visit Lamayuru Monastary for a night. With proper accommodations to spend nights, this monastery gives a minimalistic view to the life of Lamas, followed by their disciplined routine, and polite demeanor.
These monasteries along with the beliefs and teachings of Lamas can leave a drastic effect on the life of the traveler.
CHUMATHANG HOT SPRINGS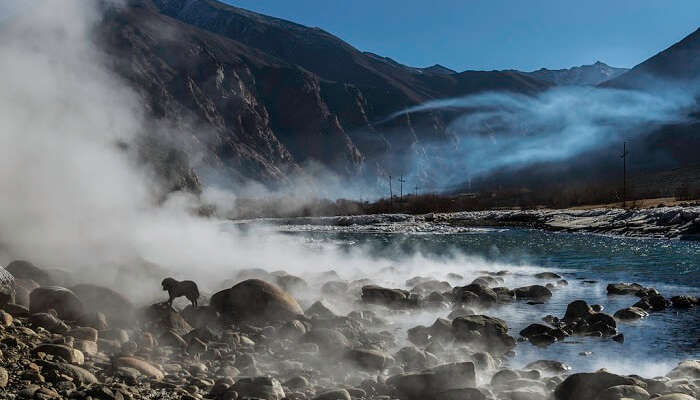 We all know what a hot spring is. But who knew they are present in India as well. Located in the lap of Himalayas, Chumathang Hot Spring is one of the best places that should be visited on a trip to Leh and Ladakh. Exploring the rough terrain of Ladakh can be very tiring, and as we all know, many tourists and travelers like to explore the places on foot. Thus, the rest is a must. One should stop at Chumathang Hot Springs, and soak their body and spirit in the natural hot springs of the Indus River. It is highly believed that it will help in curbing the altitude sickness and comes as a relaxation to the mind.
Thus, the above-stated places are the top 3 offbeat places in Leh and Ladakh that one should definitely experience when on their trip to Leh and Ladakh.
Other than this, situated at over 17,500 feet, Ladakh is also home to Khardung La, the highest motorable pass in the world. This 39 km long pass will keep you at the edges of your seats when on a Leh and Ladakh Bike Trip.
All I want to say in last is that take a deep breath and let the spiritual serenity of Leh and Ladakh take over your senses. It is very unlikely that you will experience something like this somewhere else in the world.