Did you have a wedlock in the last six months and are still heartbroken about your derailed honeymoon plan? Well, don't be because you are not alone. Newly-wed couples around the world are nursing the pain and waiting to revive their cancelled plans. In fact, you must pat your back for choosing to not to travel all this while, for adhering to the protocols, and protecting yourself and loved ones. Health is paramount and just as the wedding celebrations became intimate, let your romantic rendezvous be no exception. Celebrate your wedding with a quirky getaway in a social distanced zone and continue making dreamy honeymoon plans. Planning longingly is also a great way to keep floating together in the days of pandemic and travel restrictions.
In this longest year of isolation, our hearts are still set on our original plans but in the wake of the current situation, it is best to lean towards domestic and regional getaways. There is plethora of options in our vicinity and we must brainstorm some desirable and relaxing options in our own state or neighboring one. There are no second thoughts about the fact that the pandemic has created a havoc and now when some destinations are opening and travel is unfurling its wings again, we cannot let our guards down. We really don't need to fuss about long distance travels, a more convenient and stress-free approach would be to plan domestic getaways and keep the trips as close as possible.
Regional exploration, probably by personal vehicle, seems safer and more doable. There may be so many places that you may have not seen in your own district or state. The best might idea might be to drive down to those hideouts– which may not be very far but right up your alley. Safe and mindful travel is resuming and many charming home-stays, private escapes as well as top-notch hospitality brands have begun to assure of precautionary measures, temperature checks and prompt sanitization. Don't forget to research extensively and even talk to the owners to be double assured. In this era of 'new normal', let us ditch the conventional plans to explore the charms of backyard tourism. Revisit some of the gem of places with a different plan. Just hunker in, debunk the direct route and take a detour to make the best of the road trip.
 Here, I share a list of couple of places which require a discerning eye. These regions promise breath-taking views, indulgent experiences and honest hospitality. You may look into these options and check if they can provide the solace & serenity to make up for the lost time of the first half of the year.
1.Shillong
If you live close-byor have been to North Eastern part of the country, you must be aware that this region permanently resonates with the idea of soulful romantic getaway. One can always go to Shillong because it is not just a pretty capital city, but is a magical spell just like its name- 'abode of the clouds' in Sanskrit. The city leaves you charmed with its lush green valleys, highlands, forested hills, pleasant climate, scenic beauty and diversity. This is also the city of ethnic tribes. Shillong peak is revered as the place where Gods live and it is the highest point in Meghalaya. Shillong is a sought-after destination but given the restrictions of the pandemic, you must keep to its peaceful environs. If you are driving on the Guwahati-Shillong Road, don't miss to be entertained by the pineapple plantations and pine trees all along. One may also drive down to some of the pristine villages like Mawlynnong village which are epitome of unspoilt natural beauty. Don't miss the cascading waterfalls like Crinoline falls, Elephant falls and more. 'Polok Lake' will impress you with its century old tales.
2.Andamans
What can be a better idea than enjoying the secluded and romantic oceanfront views from a room or a private beach? The combination of sun, sea and sand will enthral you after this one of the longest 'stay at home' phase. This exquisite island jewel of India can be the perfect oasis of calm, away from the crowds. The islands of Andamans exude immense vibrance and tranquillity that is what you need these days. This romantic vacation will leave you enamored with its nodding palm trees, azure waters, pristine beaches and the long stretches of white shimmering sand. With aqua-green waters, sparkling beaches, breath-taking natural vistas, and tropical forests, this place is very special. Also, recently, Radhanagar beach has been given the prestigious Blue Flag label (green eco tag). One may indulge into plenty of activities that don't require you to interact with too many people, from soaking in the natural beauty to reading a book to getting tanned in the sun. The underwater creatures and the beautifully coloured corals will give you just the thrill that your heart desired. Don't miss the Corbyn Cove's Beach in Port Blair, Ross Island, Kala Pathar Beach, Neil Island and Radhanagar beach. Couples must make the best of scuba diving, jet-skiing, snorkelling to experience the underwater adrenaline rush.
3.Mahabalipuram
This one will likely inspire you to take a deep dive down the pages of history. As a couple, if you are interested in ancient architecture, art and sculpture, the historic city of Mahabalipuram or 'Mamallapuram' in Tamil Nadu can make up for your cravings and count as an artistic getaway. On the Coromandel Coast, Mahabalipuram is the place where ancient tradition of stone carving comes alive. The place shines on the UNESCO World Heritage List for its marvellous monuments with sculptural panels, caves, monolithic rathas and temples. You can have your hearts set in the richness and aestheticism of the Dravidian art and architecture and feast your eyes on the gorgeous Shore temple, Arjuna's Penance, Krishna temple, Varaha temple, etc. Some of the places to explore on the way are Vedanthangal Bird Sanctuary, Thiruporur, Sadras. The closest city is Chennai and you may easily drive down from there.
4.Idukki
'God's own country' is home to many bucket list destinations but when it comes to immaculate & best located regions, Idukki is less to none. It will give you endless space to hike, nature watch & romance in the fresh air. With weather at its best all-round the year, this one bestows you with splendid green mountains, tea factories, spice plantations and lots of forest area. When you are there, don't miss the one-of-its-kind wildlife boat-ride or night adventure at the Thekkady (Periyar Tiger Reserve). There are no second thoughts about the fact that Idukki is one of the most stunning hill stations in Kerala and you will need a wholesome week to see it all. One must see Idukki wildlife sanctuary, the Idukki Arch Dam, Painavu, laveezha Poonchira, Ramakkalmedu and the amazing waterfalls of the region. There are lush green valleys and suburbs all around. It would also be okay to skip the crowded places and rather indulge in a yoga class in your homestay or resort to rejuvenate your mind and body, amidst the greens. Make the most of amazing food and the idyllic neighbourhoods.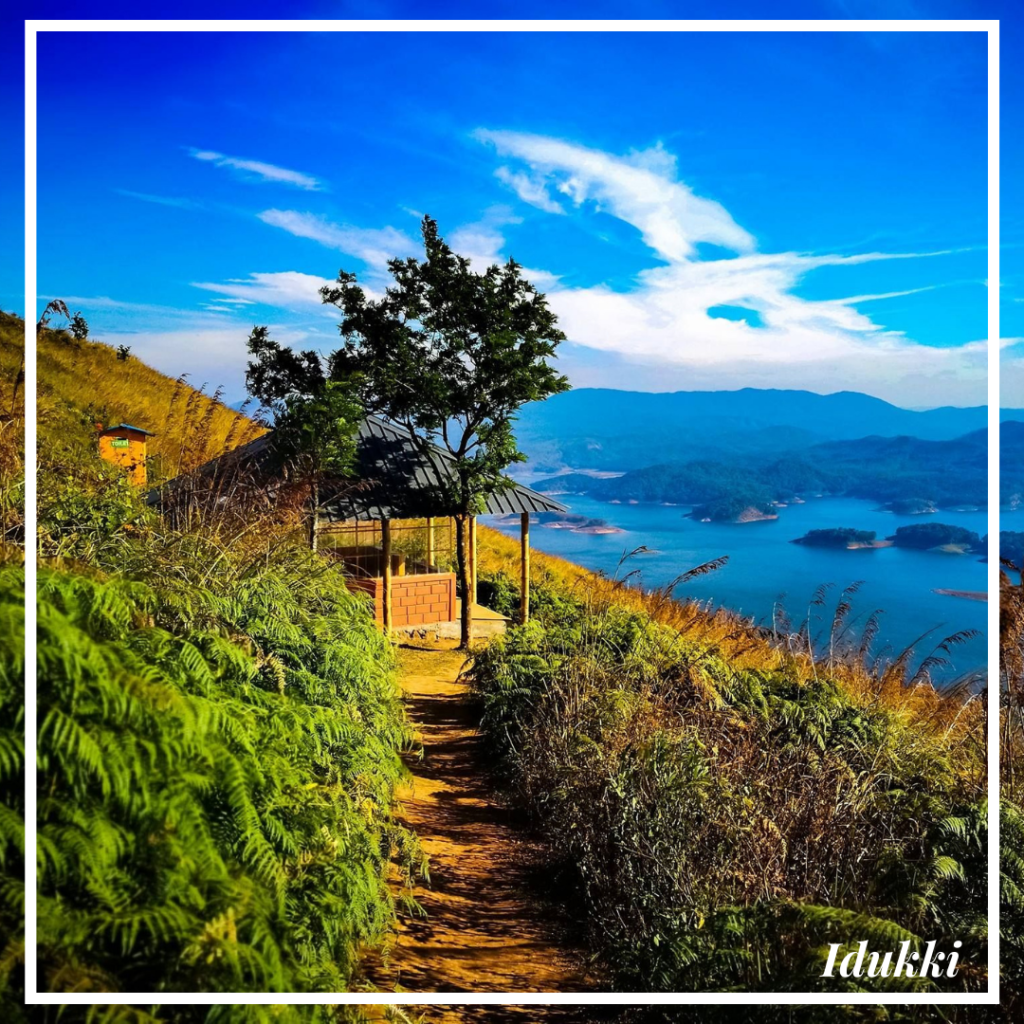 5.Auli
This popular winter destination has everything where one can relax and enjoy each other's company. It might be wise to skip the touristy points of Uttarakhand and head to Auli for the Himalayan rendezvous.  Nearly 6 km uphill from Joshimat, this one promises great views of both Garhwal and Kumaon peaks. If you or your soulmate area ski aficionado, this is the place for you. Winters are the time to make the most of the snow-covered vistas. However, summers and monsoons are equally bountiful with lush green meadows all around. The adventurer in you will also love to do the gorgeous treks which pass through various rivulets and verdant valleys. The cable car ride and the Auli artificial lake are a must do. Book a beautiful wooden hut and enjoy the views of the Mount Nanda Devi, Nanga Parbat, Dungagiri, Beethartoli, Nikanth Hathi Parbat and Ghori Parbat. On the days you choose to drive in the vicinity, the views of forests of deodar and oak and apple orchards will keep you entertained.
6.Udaipur
The 'city of lakes' in the state of Rajasthan is high on heritage and royal hospitality. There is an unending list of things to do but you may choose to enjoy your own intimate moments with candle light dinners, boating, requesting puppetry show or simply enjoying the views of Jaisalmand lake.  Keeping up with the requirements of social distancing, you may zero on a few places among the most popular -City Palace, Lake palace, Monsoon or (Sajjangarh Palace), Lake Pichola, Jag mandir, Sajjangarh wildlife sanctuary, Saheliyon ki Bari, Fateh Sagar lake, Gulab Bagh and more. Some of the best hospitality brands have their haven here and you may choose to have a safe and truly remarkable vacation with them. Udaipur is a place where one can enjoy the food, vibes, romance, architecture and mystic of the place, simply by being in a grandeur hotel.
7.Gulmarg
It always snows in the season and you don't have to settle for anything less. Gulmarg is an excellent place to cherish romantic moments where the outdoor scenic views find its way inside. This is a paradise where you may spend a couple of days in your quaint resort. Waking up to the mild aroma of kehwa and seeing the snow fall can be the best socially distanced adventure for now. You'll have no trouble finding empty spaces on your road trips in and around Gulmarg. Enjoy the unforgettable Gondola ride and soak in the vibes. You may not be a morning person but don't miss the chance to check out the incredible early morning views here.  And you must not forget to request the in-house chef of your resort or hotel to prepare Wazwan (multi-course meal in Kashmiri cuisine) for you. A holiday is Kashmir is a dream come true for many.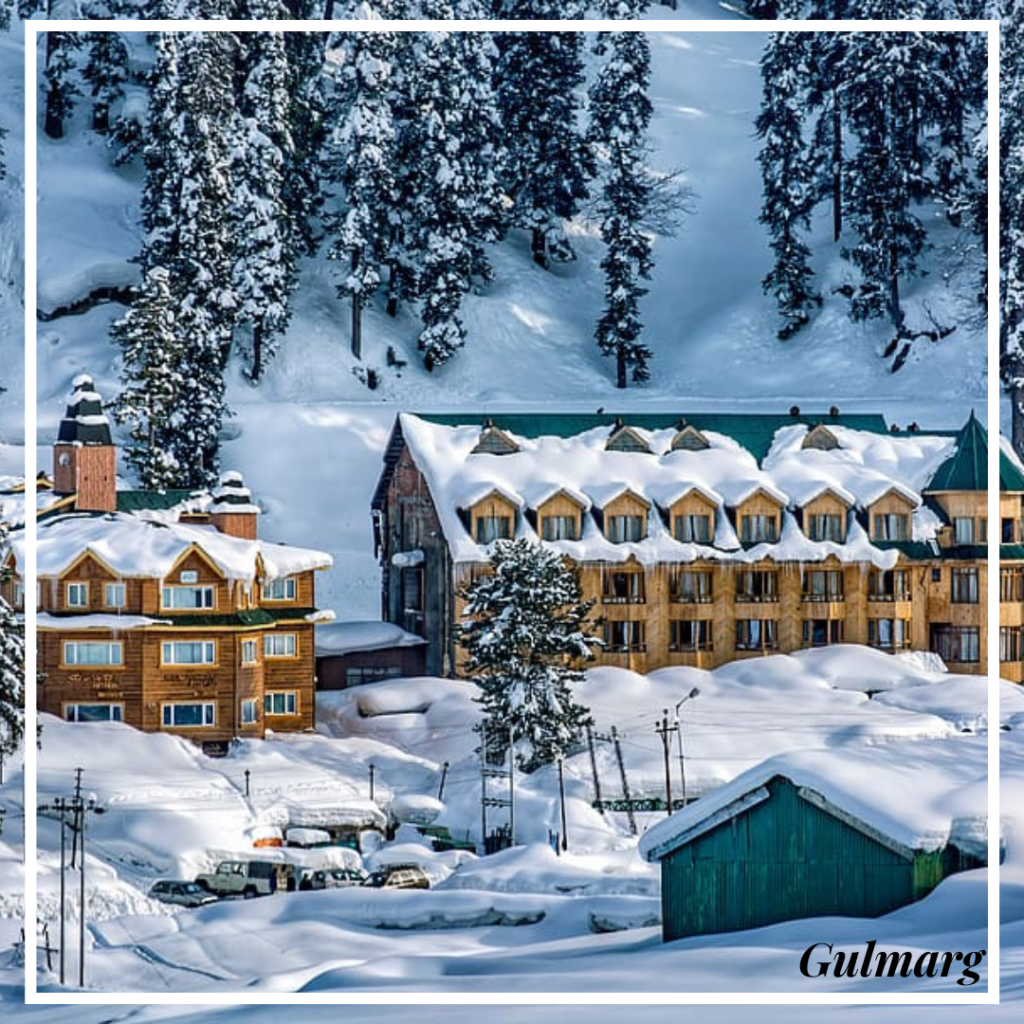 8. Ranthambore
Who wouldn't love to wake up in a place where you could enjoy birdsong while sipping on your morning cuppa? Ranthambore speaks of a deeply personal wildlife thrill. There are beautiful adventure camps bespoke character in idyllic green jungle settings. With abundance of flora and fauna, it is undoubtedly one of the best wildlife sanctuaries in India. Tucked between the Aravalli and Vindhya ranges of mountains, this place is apt for the wildlife enthusiasts, wildlife photographer and the nature lover in you. You definitely can't say no to the jungle safaris and be amazed with the natural habitat. The upcoming weather is apt for the nature trail, birding, and camping experiences which Ranthambore offers in plenty.
9.Pachmarhi
If you are close to Central India, drive down to the city which is also known as the 'Queen of Satpura'. Embellished with a range of flora and fauna, this one will cheer you up with its many off-the-beaten trails. Once, the capital of the Gond tribal dynasty, Pachmarhi will win you over with its heart-warming tribal history, numerous caves, waterfalls, hilltops, temples and wildlife reserves. Located at the height of 1110 m, it used to be the Pachmarhi used to be the summer capital of British in Madhya Pradesh. Pandav caves, Mahadeo hills, Satpura National Park, Forsyth Point, Pachmarhi Catholic Church, Begum palace ruins, Bee falls are some of the places to choose from. Take a cycle on rent and find your own path in this serene paradise.
10.Chilika
Its best to remain away from mainland and if you are looking for a place where you can pamper your soul with aboat therapy, curious chirping birds and scenic waterscapes, the biggest inland salt-water lake awaits you in Chilika. The lake which is spread over three districts of Odisha, Khurda, Ganjam and Puri promises unique ecosystem and diverse range of aquatic life.Being part marine, part brackish and part freshwater lagoon and dotted with islands, it is a complete sanctuary in itself. During the migratory season (winters), an immersive array of birds can be seen here, some from as far as Siberia. The lagoon is also the single largest habitat of Irrawaddy dolphins in the world.  Bordered by hills and hillocks of the Eastern Ghats, it makes a great getaway for bird-watching, splashing around in the water and enjoying fishing together. You must visit the Bird island, Kalijai island, Mangalajodi, Nalabana Bird sanctuary and Breakfast island. The nearest city is Bhubaneshwar and one may also drive down to the city of Puri which is well connected through road and rail. Golden Beach in Puri has recently been coveted with International blue flag certification.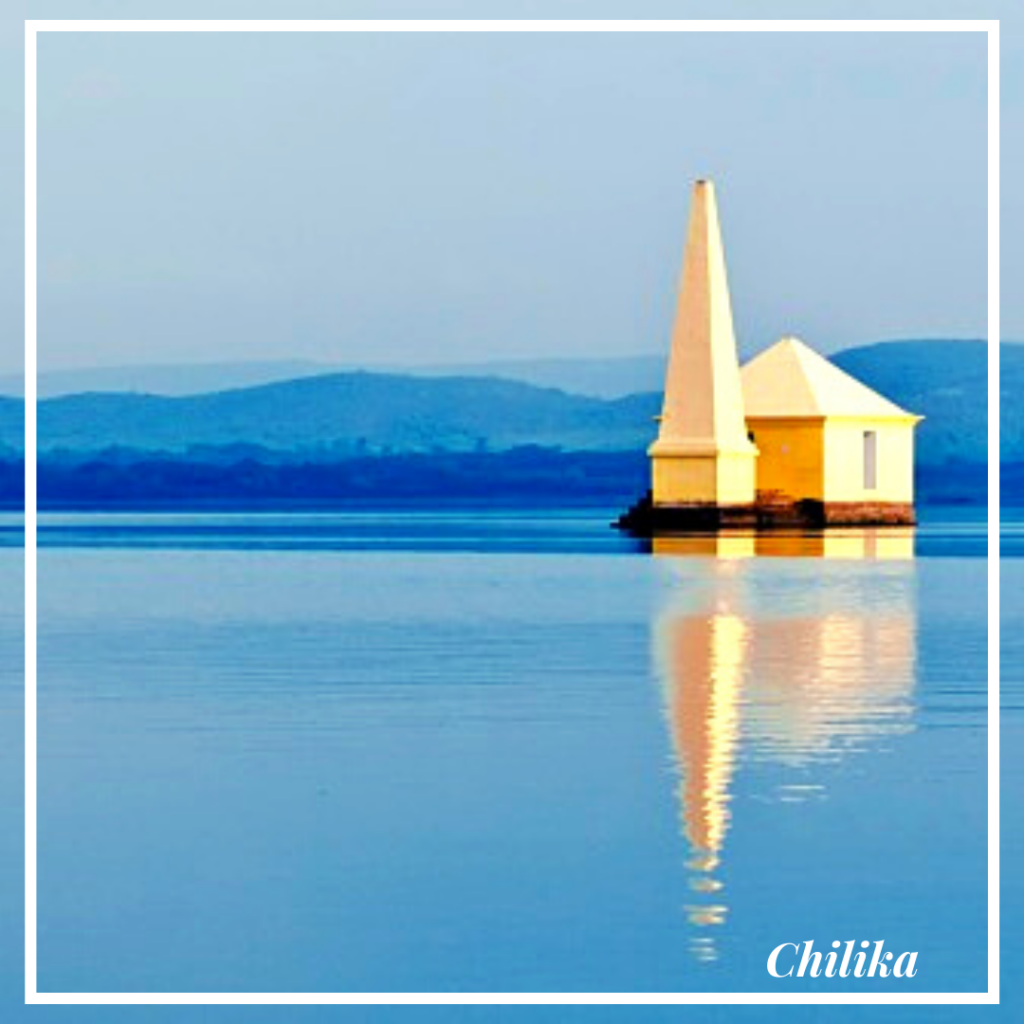 The monotony of life in lockdown and in these pandemic days have come to affect everyone. The heart is pining for safe and relaxed getaways. Plan a trip to these cities only if they are close-by and the latest Covid cases make them safe for visit. India can spoil you with choices and zeroing on any one is tough but for now, you may go with places that are opening up and are mindful of the Covid-19 requirements.
P. S. – With travel advisories changing every day, please check for the latest status of the places where we shouldn't go, and also the areas where we need to be extra cautious. It is very important to gauge your own sense of safety until the heydays of travel return.
                                                                                                                       -By Manjulika Pramod