POV of a Goen'kar:
Goa boasts of itself as a world-famous Beach tourism destination. Beyond that, it also gives subtle hints towards uncharted hinterland tourism.
Everything you want to do is possible!
Goans are "Sussegad", literally translating to mean "quiet" but popularly mistaken to be mean the "laid back" attitudes of Goans. The word "Goan" itself is very telling of the influence of the Portuguese. Adding a new dimension to the culture, lifestyle, and cuisine. It defines our ability to blend all this with sustainable living. Thus Goans became unique in India.
Often comparing Goan life with my friends from outside Goa, I have concluded a few things. We like to live life in style. This simply does not have anything to do with rich or poor. We work, we earn and we spend on dressing, food, entertainment, and festivities. Followed by, our beloved rest and peace of having very little to do with trivialities of fast-paced city lives.
Contrary to the popular, belief Goans are very religious and follow each tradition with fervor. In Goa, festivals are celebrated irrespective of religion or caste, bringing people together over food and music. Food is love! Part of the Portuguese legacy, the Pao, our Goanbread is most widely relished in every household. Fish is another must-have in every Goans plate. Seafood is our specialty too. As a tourist one must remember to steer clear of the high-end restaurants. Instead, allow the locals to guide you to the much smaller eatery that offers our staple fish/veg thali.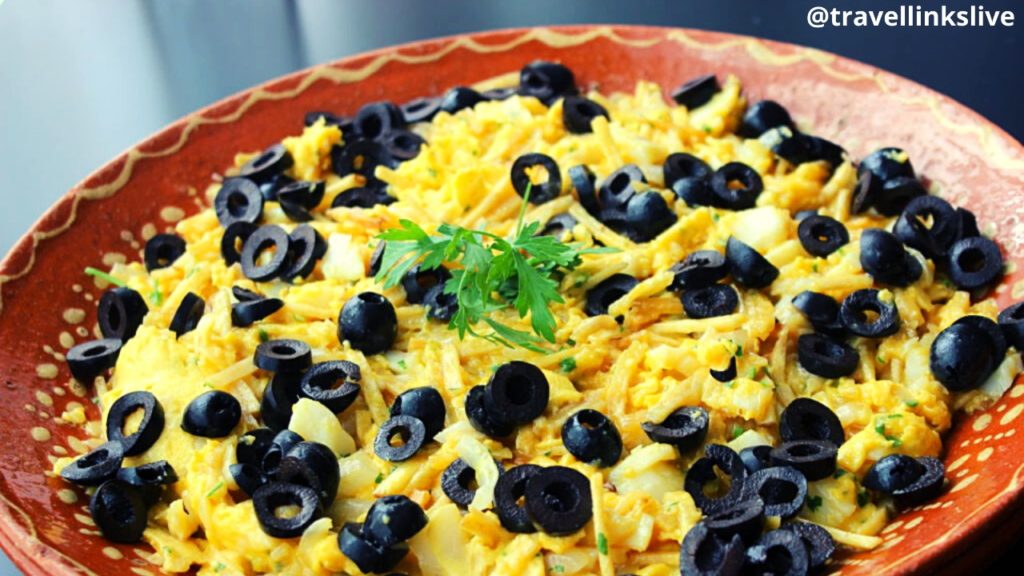 Goa's famous contribution is an alcoholic drink made from cashews called Feni, whose preparation is a cottage industry. Hence it went on to be recognized as a Heritage Brew. A visitor would marvel into its making. In villages, many houses can be seen preparing their own Feni. The drink is cheap in Goa as compared to other states in India and is consumed heartily during celebrations. Dance and music is in our blood and tradition. Dance forms such as jive and waltz are common forms one would see almost every Goan grooving to. We have our unique form of classical music that shows off a heavy Portuguese influence.
Goans love cleanliness and spaciousness. You should try and come live with a Goan family and soon you shall become a part of it. The weather only adds on to enhance the experience, be it the retrospective monsoons, idyllic summers, or Christmassy jingling winters.
The beaches of Goa are divided into two subdivisions, North Goa and South Goa. They give two different experiences to its seekers. The North Goan belt of beaches are the most developed and provide more glam and glitter of the nightlife. Whereas, the Southern belt offer wider and cleaner beaches.
There are several places of worship brought about by the Portuguese Intrusion that caused an entanglement of religion and culture. Some temples almost seem like a mix between temples, mosques, and churches, exhibiting distinctive architectural blend brought in by colonizers. Churches of Goa, like the Basilica of Bom Jesus Church, are responsible for bringing in huge masses of pilgrims annually. Maintaining silence in these worship houses is mandatory, to maintain its hue of serenity.
However, all these activities had come to an abrupt standstill, early in 2020. Limping back to normalcy post-COVID 19 has been a slow process. Goa had been comparatively lucky in the beginning to be declared as a green zone till early May. It bought us time to set up COVID-19 Hospitals, training health staff, establish inter-state norms, and reforming guidelines on tourism. A silver lining in the otherwise gloomy scenario is that amongst a few other domestic travel destinations, Goa has stayed statistically inert. So we could say that where the rich heading to Marrakesh, Seychelles, Tuscany, and St Lucia have now changed plans, much of their euphoria is likely to ebb or be transferred to domestic destinations like Goa. This is good news for an enthusiastic place like Goa!
Inputs by Siddhi Shintre