The places to visit in India are numerous. Indian cities are on every traveler's bucket list. It is traditional but continually unexpected. They may fantasize about visiting Agra to see the Taj Mahal in all its splendor or explore the royal palaces strewn throughout Rajasthan. Others are drawn towards the breathtaking scenery of Darjeeling and Rishikesh and the postcard-perfect beaches of Goa.
Other major Indian cities, such as New Delhi, Mumbai, and Kolkata, have their own distinct personality. One can never get bored of exploring India's major cities' temples, marketplaces, and colorful streets.
Here is a list of unexplored locations in India. Plan your next adventure trip, whether you're going on an adventurous backpacking trip or a luxurious holiday.
Laitmawsiang, Meghalaya:
A trip to Meghalaya usually entails organizing an itinerary that includes the most famous tourist spots. However, on your journey, try to stop by Laitmawsiang, a lovely tiny village in the East Khasi Hills, to visit the magnificent Garden of Caves. Visit Laitmawsiang in Meghalaya, and you'll feel as if you've been transported to a dream realm, as the area features the most stunning little waterfalls, ponds, and waterworks, all snuggled in nature's lap. It is ideal for anyone seeking to escape the city's bustle.
Ubbalamadugu Falls, Andhra Pradesh:
Although Andhra Pradesh is not well-known for its natural beauty, it does contain a hidden gem worth investigating. This is the amazing places to visit in India. Ubbalamadugu Falls is not as famous as Kerala's Athirapally Falls, but they are undeniably stunning, particularly for trekkers and hikers. Imagine yourself surrounded by nature's peacefulness, hearing birds sing, and Ubbalamadugu waterfalls as you make your brief getaway from the city's hustle. Don't miss adding Ubbalamadugu Falls to your itinerary when visiting Andhra Pradesh.
Arvalem Caves, Goa:
Take a vacation from Goa's gorgeous blue beaches and go somewhere else. Nothing compares to the excitement you will have as you discover more of Goa and its cultural destinations. Goa's lush valleys urge you to pay them some attention. Visit the rock-cut Arvalem Caves in Goa to appreciate its historical significance. During their exile, the Pandavas are said to have sought refuge in these tunnels.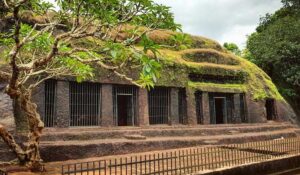 Doodhpathri, Kashmir:
The lovely Doodhpathri hill station is hidden away in the Budgam district. The tourism location is unquestionably one of Kashmir's and India's best-kept secrets. At Doodhpathri, take postcard-worthy images with a gorgeous green landscape and adorable lambs in the background. Not to mention how the mountain ranges add to the beauty of the location and will stand out in your photos.
Idukki, Kerala:
Kerala manages to turn every location into a paradise. When you visit God's Own Country, you will be at a loss for words due to the seductive green tranquillity. They have beautiful beaches on the Malabar coast and lush valleys in the Western Ghats, all of which combine to offer travelers a sense of true beauty. Idukki, a hidden treasure of Kerala, lies nestled away in the hills. From the gorgeous journey to the valley vistas, Idukki will have a special place in your heart as one of the greatest locations to visit in Kerala.
Haflong, Assam:
If you want to relax and unwind during your holiday, we propose Haflong in Assam as one of the best locations to go. There is nothing that would irritate you in this refuge, with its natural green scenery intermingled with fresh and sanitized air. Get yourself a steaming cup of chai and sit on the balcony of your hotel to enjoy the pleasant atmosphere of Haflong while seeing its famed lake.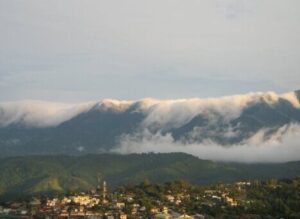 Chopta, Uttarakhand:
There is no shortage of walking paths when planning a journey to the North. The Himalayas and adventurers with blood from Columbus have discovered some spectacular hiking paths in Uttarakhand. Chopta, for example, touts its snow-capped trekking adventures. You might opt to embark on short hikes or go on longer excursions by camping in Tungnath and Chandrashila. Living in some of the charming villages that dot the route adds to the area's tranquillity. Chopta is unquestionably one of the must-see destinations in Uttarakhand.
Wrapping Up:
The above-mentioned places are the places to visit in India without giving a second thought about it. Who doesn't like to take a break from work and live peacefully? Taking care of your mental health is important. Research says people who travel to places often have a healthier mental state than those who don't.