Travel links the best travel magazine
 "When we have to stay where we are, reading provides us somewhere to go." Every word here would be agreed upon by a bibliophile, as they are the only ones who understand the endless delight of reading. True, money cannot buy happiness, but it can buy books, and to them, they are the same thing.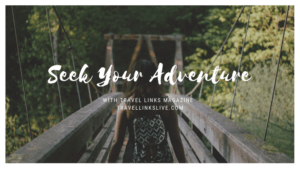 Reading is said to be an inexpensive way of travel. Nomads roamed in quest of pasture during prehistoric times. They drew scribbled figures on the cave walls to record their excursions. For the millennial generation, travel has become a must. Traveling allows people to unwind and maintain their mental sanity and holiness.
With the progress of technology that has engulfed the planet, access to any area of the world has become unaffected. But, then again, looking at photos of the globe in a travel magazine is an experience beyond compare. For a moment, imagine opening a magazine, inhaling the perfume of the glossy pages, and then diving headfirst into the gorgeous images and well-constructed content.
They are the aircraft, the railway, and the automobile. The destination as well as the voyage. They've returned!!! With that in mind, we've the best travel publications in India for you.
Travel links magazine is one of the top 10 travel magazine's in India. Here at travel links we seek for the greatest places, hotels, restaurants, travels, activities, and so on for our devoted readership. That is why it is regarded as one of the top travel publications in India. We help you locate sustainable luxury travel so you can travel without compromising your plans.
Travel Links seeks for the greatest and most exciting travel excursions the globe has to offer and offers them to you via a variety of channels. Our digital portal, https://travellinkslive.com/, serves a large portion of our readers. Travel Links is more than just a magazine; it has a strong and honest voice that cannot be matched. As a result, our reading community considers it to be one of the top 10 travel publications and one of the finest travel magazines in India. We support ecotourism and sustainable luxury travel since it is the future of travel, and Travel Links wants to be ahead of the curve. Ecotourism raises cultural knowledge, provides direct financial advantages to environmental protection, and reduces physical, social, and psychological consequences.
Travel Links offers you with the essential information as well as the drive to get out there and experience a life that you would not have had otherwise. Travel Links is more than simply a magazine; it is a way of life that many people are adopting. Visit https://travellinkslive.com/ to learn more about us and what we have to offer.