Cheval Collection, the award-winning luxury hospitality brand, is celebrating 40th Anniversary of providing high-quality serviced apartments worldwide. The collection includes the Cheval Residences, Cheval Maison and MY Locanda brands.
A leading luxury apartment and hospitality brand, they exhibiting at SATTE Expo event and can reveal how interest from the Indian traveller market has gone from strength to strength post pandemic.

Using SATTE 2023 to celebrate this buoyant travel market, the brand has confirmed India was one of its top five markets in terms of room nights and revenue in 2022.
Further to this, the award-winning brand has experienced a 30% increase in enquiries for short stay apartments from Indian travellers and revenue data reports a 40% increase for London city locations compared to 2019.
The company is well known for its properties in London, Edinburgh UK and is now expanding its portfolio to the Middle East with a brand new Cheval Maison opening in April, 2023 in Dubai.
Also read: The Charming Escape to Cheval Gloucester Park
Sustainability at the core: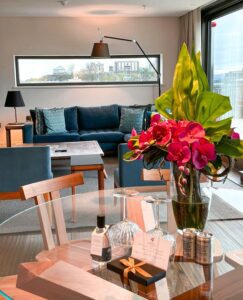 Cheval Collection believes that sustainability is the most important watchword for every luxury hotel & resort brand. Conscious travellers have been the driving force behind this movement by ensuring that their travels, the hotels they stay in and their operations are as environmentally friendly and indeed as sustainable as possible. This has led to eco-friendly hotels looking far beyond the usual sustainable measures. Cheval leads the way in successfully bridging the gap between luxury and environmental awareness, ensuring that the two are no longer mutually exclusive.
For further information please visit www.chevalcollection.com