Piyush Mishra is currently an Executive Chef of Le Meridian Jaipur Resorts and Spa. Lets get to know him better in our series – "what is your favorite Chef?"
Q Your favorite all time wholesome meal.
Born & brought up in Delhi I would say Rajma Chawal! It's one dish I can have at any point of time. It's a wholesome, that's also traditionally rooted. You just can't go wrong with it
Q  Support Vegan?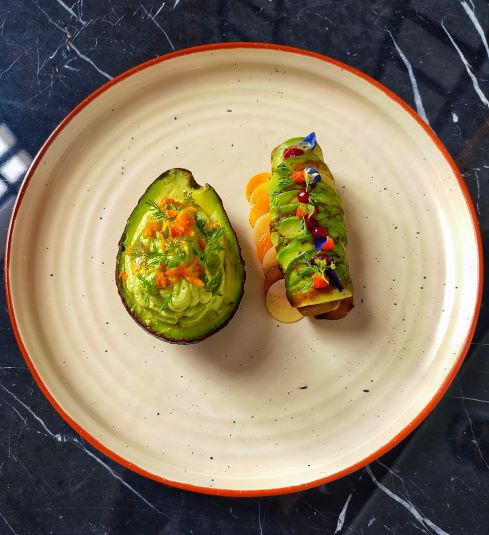 Vegan cooking is trending big time now, both from health and ecological points of view. Basically, it's a strictly plant-based diet with no animal or animal-derived products are consumed; so right from non-dairy butter to milk, as also nutritional yeast, which is a non-active powdered yeast that lends a nice umami flavour. It's actually not complicated in terms of cooking and food choices, just being more mindful of what goes in and its source. By promoting veganism we promote comfort and healthy food choices that leads to healthier lifestyle and stronger immune system
Q  Your favorite drink.
It wouldn't be wrong to describe lassi as one of my favorite drinks This Flavored drink with a yogurt base is a popular recipe across the country. Apart from its yummy taste, the drink is also famous for its versatility. I personally like the sweeter version of it. This drink has its fair share of health benefits too. It is good for gut health and can help prevent stomach-related issues such as bloating or constipation. Lassi is rich in probiotics which is also good for health.
Q Chef, your brief Background…
Food to me has always been this institution where learning never ends. From being mom's kitchen helper in early years, to exploring food on the streets of Old Delhi, food has touched me in different ways.After IHM Lucknow, I started off as Hotel Operations Management trainee with the Taj SATS air catering limited .I moved on to Taj Ahmedabad and relaunched their specialty Indian restaurant Narmada Then, I joined Vivanta by Taj Ambassador New Delhi with a very busy coffee shop and a Chinese restaurant. I had a serendipitous opportunity to try something new in the Maldives when I was transferred as an Executive Sous chef at Taj exotica resort & spa Maldives after spending more than 3 years at Maldives Taj gave me the opportunity to lead their culinary team at Taj Tashi Bhutan as an Executive Chef where I was honored to serve who's & who's of the world. Finally after serving 14 years with Taj group I joined Marriott international at their beautiful palatial resort in Le Meridien Jaipur resort & spa.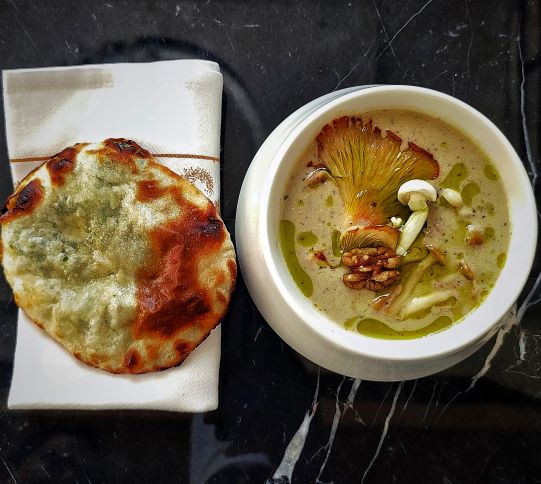 Q The trigger point (that moment) when you reached where you are now…
It was at the age of fifteen when I decided that food was my true calling and I wanted to pursue it professionally. Up until then, I spent my initial years exploring food in my hometown Delhi, be it being an apprentice to my mom at home , enjoying different cuisines at my neighbors' homes, exploring the street foods  What started as culinary explorations, gradually grew into a passion. But it was when I made Rajma for my mother the first time that earned praise from my grandmother too — everything fell into perspective.
Q  The most famous personality you served (an honor moment for you)
I had the privilege of cooking for Hon. PM Shri Narendra Modi Ji on his last visit to Bhutan in August 2019. Truly a memorable & honorable moment for keeps.
 Q The food I tasted my memories.
The food which I ate in my childhood and still lies in my memories are Cholebhature at    Sitaram Diwanchand whenever I used to visit my grandparents place at Paharganj I would always make it a point to taste the delectable cholebhature there.
Q   Your final advice for the young ones who aspire big.
Strengthen and stick to basics. A strong foundation is imperative before you get innovative. Believe in your vision of food, your regional cuisine, and your skills and develop your forte based on that.