One of the most famous temples in India is Kashi Vishwanath in Varanasi. Dedicated to Lord Shiva, Maharani Ahilyabai Holkar, the Maratha monarch of Indore, constructed the temple in 1780.
Kashi Vishwanath is one of the 12 Jyotirlingams and is located in Vishwanath Gali on the western banks of Ganga. Vishwanath means "the Lord of the Universe," while Kashi is the former name of Varanasi. Inside the temple is the Shiva Jyotirlinga. Many people believe that visiting the temple and a dip in the Ganga can lead them to liberation from the cycle of death and rebirth.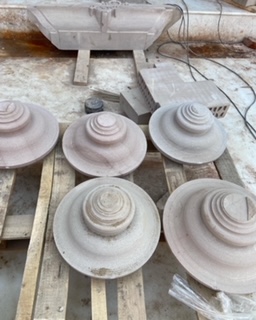 Presently, the Kashi Vishwanath Temple is gearing for the inauguration of a new corridor near it. This project is set to change the landscape of Varanasi and make it easier for devotees to visit the temple.
This 50-feet wide corridor will directly connect Manikarnika and Lalita Ghat of the Ganga River to the Kashi Vishwanath Jyotirlinga Temple. There will be waiting rooms for the pilgrims to rest and new Yagyashalas for hawan and yagya. Pilgrims would be able to visit the museum and auditorium to see what Varanasi was like in the past. A hall will also be constructed for temple meetings and gatherings.
It is going to be one of the biggest events, which the PM Modi Ji is expected to inaugurate on 13th December.
The entire city will have a Diwali look and will be glittering with lights and diyas and the corridors have been painted pink to give a uniform look. The entire city of Varanasi is more than happy and excited with the development that has happened and continuing.
The estimated cost of the project has been close to 800 crore. The corridor project also aims at making the darshan simpler more comfortable and in a decongested way, where people don't have to wait for long hours and the routes made straight and simpler. There are also many facilities being developed for the devotee's and tourists. There will be also be facilities like escalator, museums, shopping complex , library, rest rooms, public convenience and more.
Shri.  Deepak Agarwal, commissioner Varanasi also quoted, "Cooperation, coordination and no confrontations" was the key factor to implement a project of this vast category successfully.
This project is also expected to increase tourism and give a boost to economy, increase work and employment opportunities for the locals.