Significance of Colourful Cattle in Karnataka
I was almost taken to a trance with rhythmic drums beats. I saw colourfully decorated bulls all standing with their care takers as if all poised for a fancy dress competition and all ready to walk the ramp.
This is an age old tradition in rural parts of Karnataka. During the three day harvest festival and arrival of spring in the month of January 14, 15 a d 16, cattle especially bulls are bathed, smeared in turmeric and other holi colours and decorated vibrantly than human beings. It is believed to protect the cattle from bugs. There is an interesting legend as to why bulls are given so much of hype during this time.
The Arrival of Spring
Spring is nature's way of saying "let's party "-Robin Williams. The sweet smell of spring is a refreshing time. The warm sunshine feels so good on our skin, and melts away our winter blues. This is one season romantisized by famous poets all over the world and more to come. Spring adds new life to all that is and so goes the celebration of spring all over the world.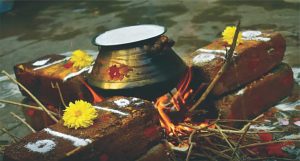 I was more inclined and fascinated to experience the celebration of colours and arrival of spring in Rural Karnataka with their mirth of games during this harvest season. It felt more down to earth, raw and very close to nature spirits all coming alive, blooming with new beginning.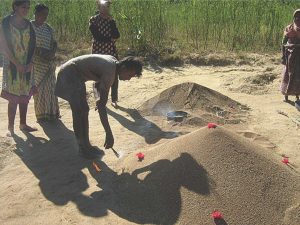 It marks the arrival of spring and 'celebrated as harvest festival among farmers. It is the end of the month with winter solstice and beginning of longer brighter and warmer days.It is spiritually a day dedicated to Sun and devotees mark this day by taking a dip in river Ganges in India.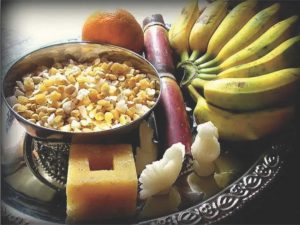 A shared cultural practice is making sweets from sesame and jaggery. This sweet is a symbolism for being together in peace and joyful ways, despite the uniqueness and differences in people.
For most parts of Karnataka, this period is a early stage of agricultural cycle, where crops have been grown and hard work in the fields is mostly over. This signifies a period of socialising and family getogether, taking care of cattle, celebrating around bonfires and flying kites.
It is said that Lord Shiv had asked his close disciple Nandi to inform the ways of praying to him which was wrongly instructed to the people on earth and hence he was punished to work and help the farmers in the field to cultivate and bring prosperity through crops.
Mangalore International Kite Festival 2020
"Throw your dreams into space like a kite and you do not know what it will bring back – a new life, a new friend, a new love, a new country "well this old wise saying coincided with the concept of tradition coinciding with International Kite Festival 2020 held in coastal part of Karnataka in Mangalore , which happens once in two years regularly in Panabur Beach.
In olden days, generally it was done in the early hours of the morning when the sun's rays were bright but not too harsh. Also during the kite flying, the human body was exposed to the sun for long hours. The early morning sun was considered beneficial for the skin and body. Since winter is also the time of a lot of infection and sickness, by basking in the sun Hindus believed that bad bacteria on their bodies would be cleared to a certain extent, creating a fun way of sun basking, cool.
Dance to Glory in Karnataka
Mention has to be made on the rich folk dance of the Halakki tribe in the coastal areas of Uttarakannada district of Karnataka. One of their most celebrated events is called "Suggi Dance" performed during holi festival. They use unique turban which is decorated with colourful ornaments, small wooden birds, and peacock feathers which resembles a tree.
A good observation can show that the steps or moves or formations can show elements of nature such as waves of the sea, curves of growing vines, flowing rivers.etc.
To conclude, the gaiety of celebrating with the spirit of seasons and nature and animals, respect and honouring our mother earth is so much to be seen among the rural festivities in Karnataka.
This is a heartfelt way of remembering the importance of human connection, interdependence and interplay with nature.