Vandana Mathur comes to life on this spectacular show of nature at Fairbanks Alaska known as Northern Lights. She talks to Ritu Ghai about the visual stimulation at Alaska and how this experience has ensured her return to this place in future.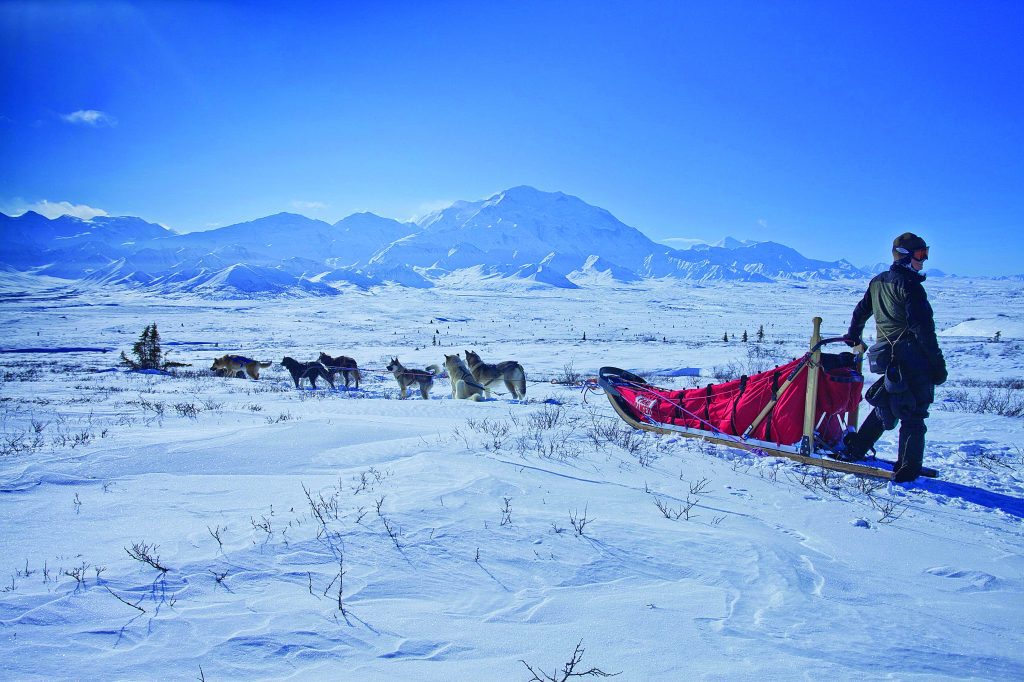 I suddenly decided to make a trip to Fairbanks Alaska. To enjoy a few days of solitude amidst the mountain ranges, pristine rivers and lakes of this white wonderland.
In just two days I packed my bags, determined to see Northern Lights, also known as the Aurora Borealis, so often talked about by people who have traveled to this place. Although there is no guarantee that the northern lights show will happen on any particular day but the chances of seeing this phenomenon is more in late winter months, typically on nights with clear skies.Since I stay in USA, it was easy for me to plan this tour. The total trip cost me $4600 which included the flights, hotel stay, tours and cab fare. To add to the excitement, my niece who lives in Canada decided to join me.
A 5 ½ hours United Airlines flight from New Jersey took me to Seattle where I was joined by my niece. From Seattle, we took a 3 ½ hours fight to Fairbanks. We reached our destination around 2 am and as soon as we stepped out of the airport, the – 20'F cold air hit us hard. Despite the extreme cold, we were eager and determined to catch the Northern Lights.
From the airport, a cab took us to Aurora Villa, pre booked for our stay. We self-checked into the modern and scenic room with long windows and heated floors to brave the biting cold weather. We were aware that due to winters, the sun was up for about 5 hours only.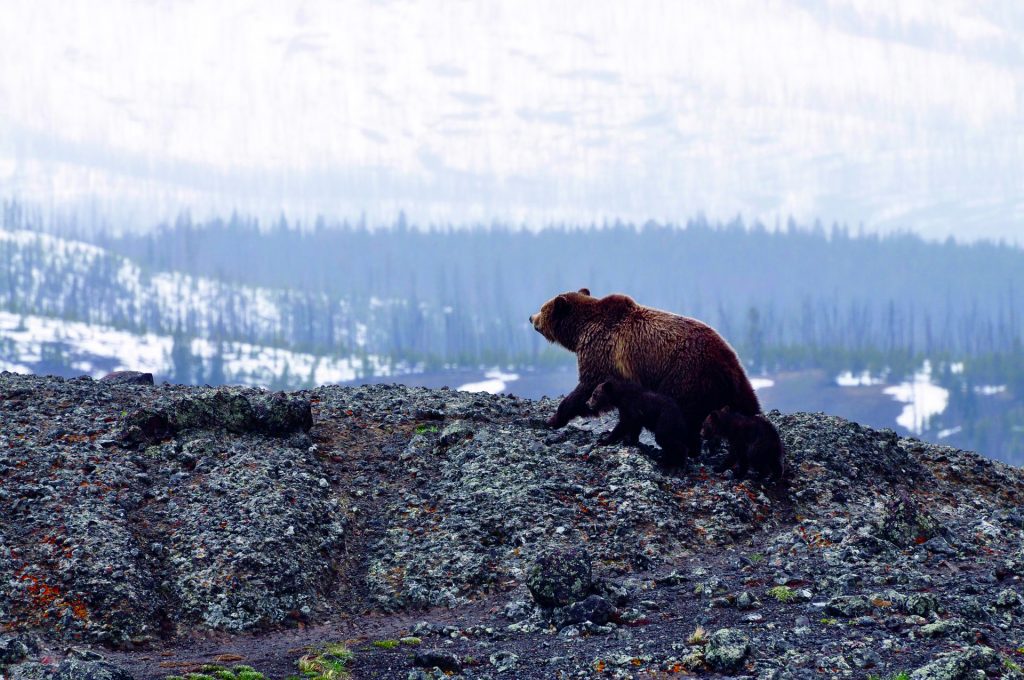 After a little rest, we took a heritage tour of Fairbanks the very same day. It was a breathtaking drive along trees covered in white snow, so ethereal, scenic and crystal. The cab driver took us to Denali mountain site from where we saw the peak. We went to the huge Alaskan Pipeline and then downtown to have supper at a Thai Restaurant. Being vegetarians, we were pleased with the choices available.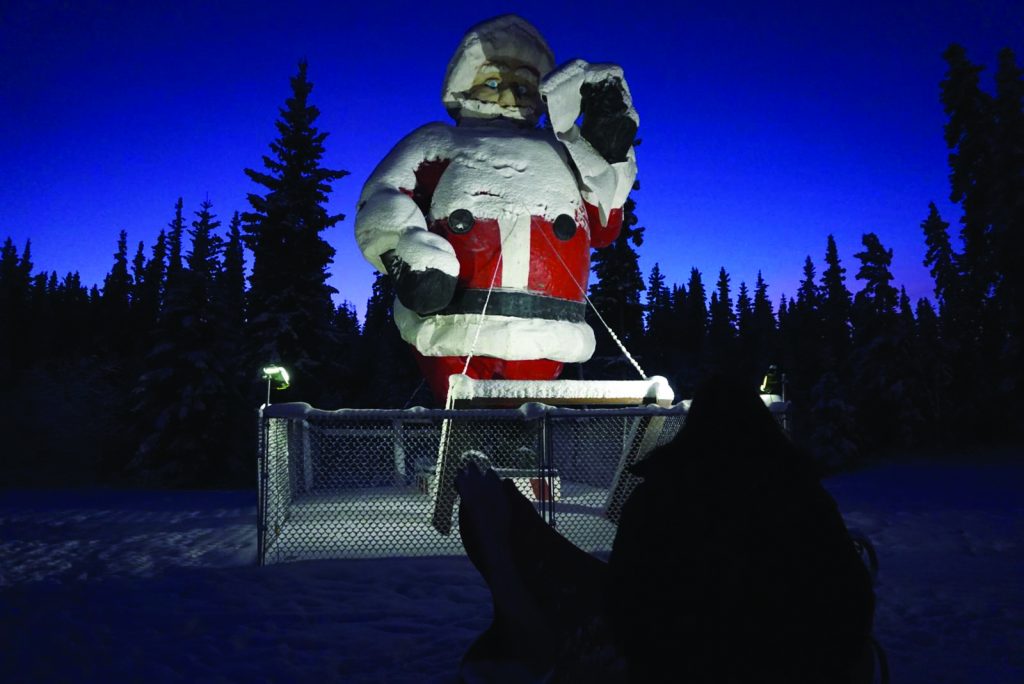 We then drove to University of Alaska, from where we saw the sunset. A beautiful moment as the sun went down, leaving behind a reddish orange sky with hues of purple. Still wanting to see more, we visited the museum in the university and then drove to the city of North Pole to visit the Santa Clause House where a larger than life three dimensional 50 feet statue of Santa stood alongside Santa's sleigh. The Santa Claus house is more like a gift shop with beautiful Christmas decorations and a small Santa's workshop for making toys.
After this tour, we returned to our hotel for a short relaxation.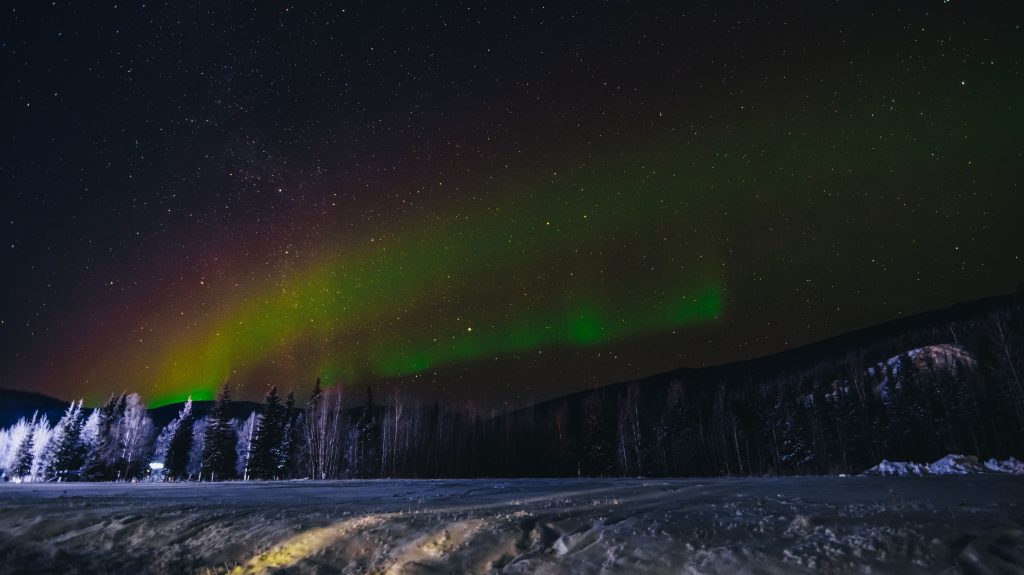 Around 10 pm, we again went downtown for the Northern Light Tour. There were 7 people with us in the tour. The driver took us to cabin where we were provided with fresh dinner. After a while, on the advice of the guide, we stepped out at the glacial night just as hues of blue appeared.Tired but with eyes peeled to the sky, we looked forward to the appearance of Northern lights. What came next changed Alaska for me. An amazing dance of incandescent green, blue, red and purple shades painted the sky in a spellbinding colour spectacle among the twinkling stars. I heard myself gasp. As the sky became intense, more colours filled in.
The guide explained that different atmospheric gases cause the different colours. I was dwarfed by this celestial show.
But one need lots of dedication and patience to wait for the perfect sight which lasts for just a few minutes before fading back to normal. We were there for about 4 hours, enjoying the sight and meal. Many tribes, people and communities believe these lights to be the harbingers of good luck. But to me it was simply the greatest natural phenomenon on earth, a lifetime experience.
The next day we took a stroll around the city, all wrapped up in 4 layers of warm clothing. We then took a tour to Chena Hot Springs, Ice Museum and Northern Lights. The Aurora Ice Museum was an experience. The world's largest year-round ice environment had ice sculptures including entire rooms built out of ice, igloos, a giant chess set, and a full-sized pair of knights jousting on horses. Even the entire bar is crafted from ice and the whole place is lit up with ice chandeliers.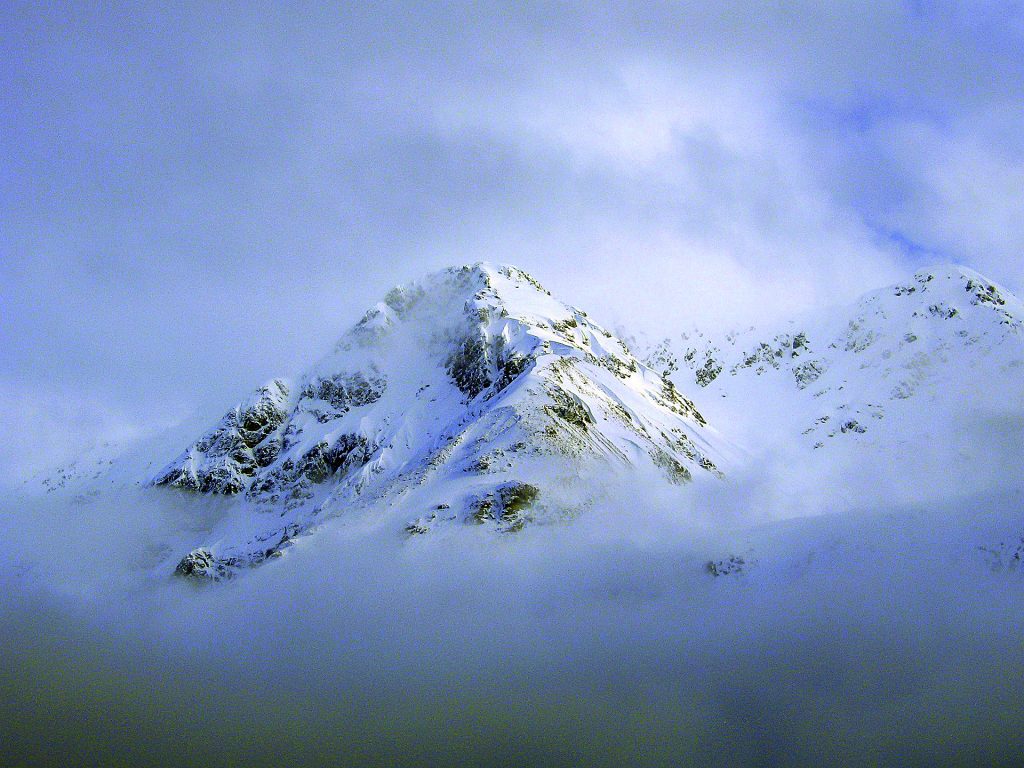 We then went to immerse ourselves in the healing waters of mineral hot springs, where the outside temperature was -40 and inside we were covered with loads of mist as if we were the only two people there. A relaxing experience when we both has frost in our hair and eye lashes. Buried in the warm water, we looked up to see the black sky with shining stars. I would call it once in a life time experience.
After this we took dinner and drove back to our villa. On our way back we again saw the bright northern lights, flashing beautiful colors and changing shapes. There were so bright, clear and magical.
The last day was booked for dog sledding in North Pole. The morning starts with a visit by our tour adviser, Denver. As guided, we wear snow pants and snow boots with five layer of clothes before embarking on our journey. At first instance, I thought the dogs are doing some grueling work. But as 8 to 10 Alaskan Huskies teamed together at the sled, I could see their excitement, aching to run. We hopped on the sled and in a while got the hang of the balance as we sleighed past snowed trees and roads.
It was a surreal experience and even my eyelashes were almost frozen.
After half an hour of dog sledging, we headed to have some good food at a North Pole Chinese restaurant before returning to the warmth of the villa. Next morning, we catch a flight back home. Enriched with this 3 day magical experience of sunsets and sunrises that last forever, colours that stay forever and memories that remain forever.