Every corner tells a story, every monument exhibits stellar craftsmanship and every street is like a heartbeat pumping life into the past. Agra, the heritage city is home to majestic monuments created with a fine blend of architectural traditions from Indian, Islamic, Persian, Asian and European culture. Architectural splendour is felt everywhere right from the majestic Taj Mahal to the Mughal Gardens, Mehtab Bagh, Itmad-udDaulah, Shah JahanBagh and many more. One seeking a Career in Agra can go through the article.
Taking a cue from the historic appeal of this CAREER PROFILE city, Career Links lists a few career choices that could renew, restore and highlight the architectural excellence of Career in Agra.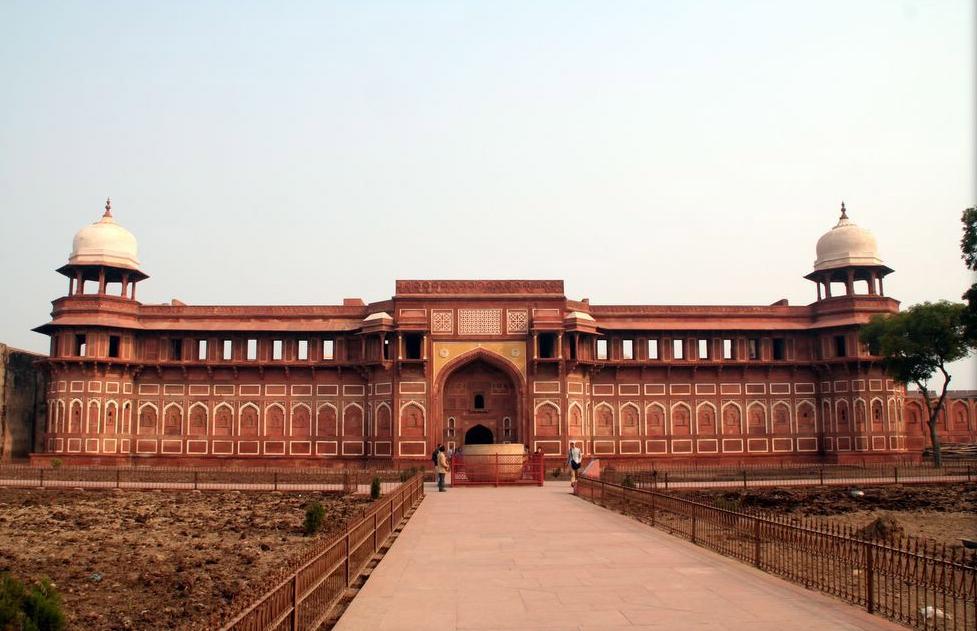 Environment activist/Educator
They are professionals who teach the public about ecological issues encourage the conservation of natural resources and promote sustainability by developing educational programs to create awareness. In order to become an environmentalist, one needs to pursue Bachelor's in Environmental Science, Biology, Geology or other natural science track.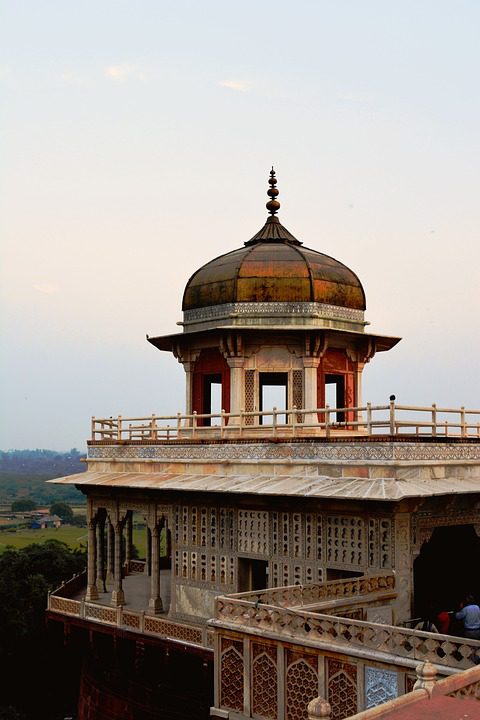 Tourist Guide/Tour Managers
Going through Agra is walking through history. This tourist rich city is a haven for Tour guides and Tour operators. A certificate, diploma and degree course in tourism and hospitality can lead one to become a Tour Managers/Tour Escorts/ Tour Leaders. Training for Tourist Guide is conducted by Indian Institute of Tourism and Travel Management Gwalior on behalf of Ministry of Tourism, Government of India.
A tour guide also needs to have good customer service skills, enthusiasm for travel, communication skills, time Management and Research skills and in depth knowledge of the place. Also having a command in a foreign language helps while pursuing in this domain.
Historian
The ancient city of Agra has many stories hidden in the walls and stones of its various minarets. Historians study the past by researching and analysing artefacts and written accounts. They interpret this information, inform and educate the same for the benefit of Government, historical and academic organizations. An historian also works on special projects for corporations, publications or schools.
To be an historian, one needs a Graduate and Post-Graduate Degree in History or even a Ph.D in History. For this, Career in Agra is one of the best choices.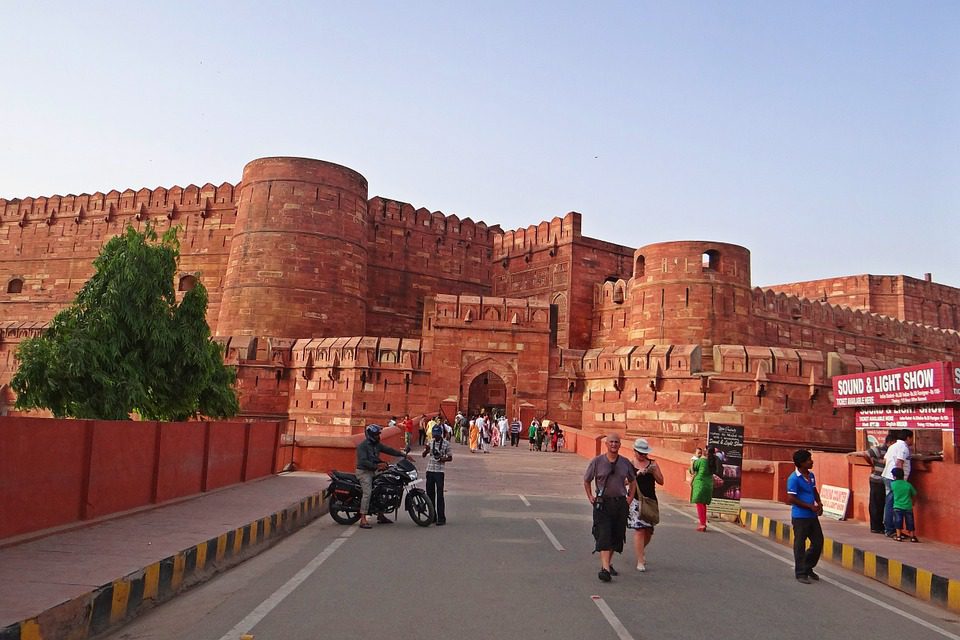 Archaeologist
Archaeology is the study of human activities through the recovery and analysis of material culture. Archaeological draws upon the architecture, artefacts, bio-facts, and cultural landscapes to become familiar with the past.
To become an Archaeologist, one needs a Bachelor of Arts in Archaeology and Museology or MA in Archaeology.
Basic requirements for pursuing a degree course in archaeology is 12 grade qualification indiscipline such as History, Geography, Anthropology, Geology, Art, and
Literature.
Archaeology demands thorough knowledge of the field, intensive foresight, hard work, good organization, attention to detail, technical knowledge about the equipment's used during field visits. Archaeologists can also work as tourist guides, heritage
managers, etc.
The ASI employs trained archaeologists, epigraphists, conservators, and researchers for its activities. They also get jobs in Indian Council of Historical Research, National Museum, Private and Public Museums, and Universities.
A few institutes providing Bachelors in Archaeology:
Mahatma Gandhi University, Kottayam
Banaras Hindu University, Varanasi
BarkathullahVishwaVidyalaya, Bhopal
Maharaj Sayajirao University of Baroda
 Masters' in Archaeology from:
The Delhi Institute of Heritage Research and Management, New Delhi
Institute of Archaeology, New Delhi
Conservator-Restorer
A conservator-restorer is a professional responsible for the preservation of cultural artefacts. They help retain the integrity, historical significance, context and visual aspects of a building or site.
Career in art restoration can be a challenge when it comes to work options. Yet for the ones passionate about this field, there are prospects in the fields of archaeology, art journalism and teaching. Museums and heritage places like Agra requires skilled restorers.
One can pursue these courses:
Bachelor's Degree in Archaeology
Bachelor's Degree in ancient and
medieval history
Bachelor's Degree in world history
Bachelor's Degree in fine art
Bachelor's Degree in art history
M. A. in Conservation
M. A. in Preservation and Heritage Management
Ph. D
Art Restoration Institutes & Colleges are:
National Museum Centres in New Delhi, Lucknow and Kolkata.
INTACH (Indian National Trust for Art and Cultural Heritage) in New Delhi
National Museum, New Delhi
University of Allahabad, Allahabad, Uttar Pradesh
Kurukshetra University, Kurukshetra, Haryana
University of Mysore
Delhi Institute of Heritage Research and Management, New Delhi
One can also start their own art restoration business but getting business is a tough beginning.
Structural Engineers
These professionals have an interest in unique buildings and structures. One needs to have a Bachelor's degree in civil or structural engineering and a solid foundation in physics, mathematics area such as geometry, trigonometry and calculus.
Architecture
Monuments in Agra are architectural wonders. Taj Mahal heads the count as more than 20,000 workers, under a team of architects, were involved in the construction of this marvel. The sheer magnificence of this Persian, Mughal, Islamic and Indian wonder is a sight to behold. Not only Taj Mahal but adjoining structures are also architecture wonders such as the gardens, main gate (Darwaza), rest house, mosque and mausoleum. Entire Agra is flooded with some of the best specimens of Architecture. Architecture deals with planning, design, construction and restoration of building and structures.
To become an architect, students have to enroll in the 5 years B.Arch. (Bachelors in Architecture) degree course. Elements of science, art, mathematics, technology and aesthetics are included in this course.
Entry into B.Arch is through the following ways.
Appear in NATA((National Aptitude Test for Architecture);
JEE Mains-JEE Advance-AAT (Architecture Aptitude Test)
Completion of course is followed by registration with COA( Council of Architecture) to start practicing as a licensed Architect.
A few colleges in India offering degree courses in Architecture are:
School of Planning and Architecture, Delhi;
Faculty of Architecture Jamia Milia, Delhi
JJ College of Architecture, Mumbai
Indian Institute of Technology, Roorkee
National Institute of Technology, Trichy
Birla Institute of Technology
Wah! Taj
The splendour of Taj Mahal has long faced the wrath of pollution and weather conditions. Indian Government has the multi-million dollar restoration plan to restore the glory of this marble magic. It includes scrubbing the exteriors, restoration of the red sandstone main gates and replacing the semiprecious inlay. Restoring Taj entails roping in experts from different fields like Conservationists, Environmentalists, Restorers, Researchers, Architects and engineers to protect this marvel and other monuments in Agra.
Seek Career in Agra with us.