Wildlife safari packing tips are necessary for you if you are a person who likes to explore the wilderness of mother nature. But before packing things for a wild safari, let's know what a wild safari is? Big-game hunting was once connected with the phrase "wildlife safari." People nowadays (happily) do not "hunt" for animals but rather observe (and photograph) all species, large and small, in their natural surroundings. This is sightseeing in the great outdoors. Game drives are enjoyable. But survival requirements are considerably different when you're out in the bush, sometimes travelling all day – and even all night – to watch that perfect kill or find that elusive cheetah. However, you may be concerned about what to pack for this incredible adventure. 
Is there a wild side to you? Have you confined it? It's time to let go of the tiny creature and set it free.
Wildlife trips in India will urge you to push your limits in the woods and create experiences that will last a lifetime.
What about seeing the giant Bengal Tiger and other rare birds in the wild?
In fact, we're here to make certain that you're ready for this journey. Yes, we cannot afford to have you miss any of it.
Prepare to cross some items off your wildlife safari packing list because that's how we do things!
It may be more challenging if this is your first safari and you are unsure of what to take and what not to bring because this is not a routine trip like a vacation. So, here is a 10-point packing checklist of essential goods that you should include in your packing list to ensure an enjoyable and seamless Jungle safari vacation.
Clothes – Are you hiding something? Perhaps not!
Okay, you don't want to blend in with the slightly green and somewhat muddy paths.
Why would you do that? In actuality, camouflaging is solely used by the Indian military. However, avoid bringing brightly coloured clothing. Isn't it true that blending is always a positive thing? Ensures your safety. Furthermore, it will be hot and humid.
As a result, keep everything light and breezy. Don't worry. We've got you covered. Carry cotton clothing, and you'll be fine!
To avoid bites and rashes in the heat, wear long-sleeved clothing. And keep an eye out for the pesky insects. You should avoid wearing dark coloured clothing—the vile little flies like flocking about them.
Don't pretend we didn't warn you!
Regardless, hats would become your closest friends on this India woodland excursion.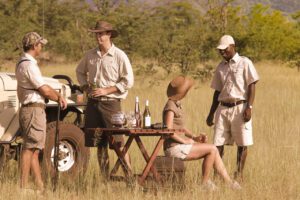 Headlamp:
Because the night illumination in the camping sites may be relatively low, it is advised that you bring your own lamps or spotlights. Headlights will also make it easier to stroll about in the lodge areas, allowing you to avoid any crawling critters or wildlife that may be in the region.
Even while most campgrounds will offer you their own lamp or flashlight equipment, having a spare pair of your own will be wise if the battery runs out or you encounter any technical issues. If you're staying in a tent, the light might come in helpful if you want to read a book or write about your adventure in a diary.
Binoculars:
Rather than sharing binoculars, it is advised that each safari participant bring their own set so that they may get the most out of the exploration. Binoculars are often considered extra luggage and are not required on travels, but on safari, every minute matters. If you take turns sharing it, you won't be able to appreciate the beauty of the moment completely.
You will see the region's wildlife and birds during the safari, including zebras, giraffes, lions, leopards, tigers, deers, and colourful birdlife.
However, because the beauty of such a wilderness cannot be appreciated up close, your guide will select a suitable site from where you will see the pristine marvel of nature from a safe distance. So, if you forget to bring binoculars, you'll just have to strain your eyes and gaze far away as your friends marvel at the beauties of nature. This is the most important wildlife safari packing tips.
First Aid Kits:
Even though your guide will prioritise your safety and will be adequately equipped with first aid supplies, it never hurts to bring an additional box on the trip. Because the first-aid kit takes up less room than a small gap in a lunch box, don't rely entirely on the tour management team and come prepared for a laid-back trip.
You've also considered the health difficulties you're likely to encounter while travelling and prepared drugs to address them. Prior to that, if you are on any additional prescriptions, make sure you have enough to last the entire journey.
Shoes – Oh, We Walk Happily!
Let's also look at footwear since Indian jungles are really demanding. We recommend a pair of tough and durable hiking boots if you intend to trek up a mountain.
Now, that's hardly the only landscape to explore on a safari?
What if your Indian forest trip takes you through rocky, harsh, and rugged terrain?
Get yourself a sturdy, dependable pair of shoes that are well-ventilated.
Perhaps you'll go camping and pitch your tents?
In fact, you should allow your feet to breathe as well. Consider bringing some attractive flip flops or crocks.
Yes, they will enhance your wildlife safari in India.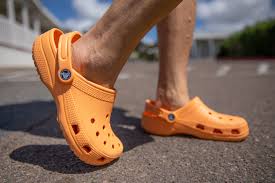 Camera – Eye Through The Lens:
Is a wildlife vacation in India complete unless you take photographs? We believe you will agree that the camera is essential. Would you do it now?
Furthermore, it is not every day that you see a lion roaming freely through the streets or a bear tumbling, tossing, and turning while attempting to sleep in the middle of a road.
So it would be helpful if you used your optics to capture the occasion. Remember to bring a camera without a flashlight to avoid disturbing the animals and jeopardising your safety. It is best to keep a safe distance from the animals. Don't stroll about at night in locations where you know there are animals that might be dangerous to you.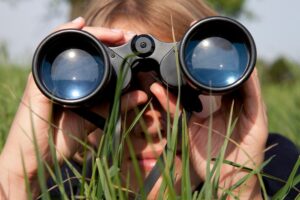 Waterproof & Dustproof Bags – It doesn't hurt to be clean, does it?
It's India, and the weather can be downright unexpected at times. As a result, passengers are recommended to bring waterproof baggage.
We cherish your belongings and don't want you to lose any of them.
It also performs two functions. What about the other one?
In truth, there is dust, and this one protects your luggage from it. Win-win?
If you can't find one, bring a zip-lock bag with you to protect your camera and other electronics. Always remember these wildlife safari packing tips to keep you safe and comfortable.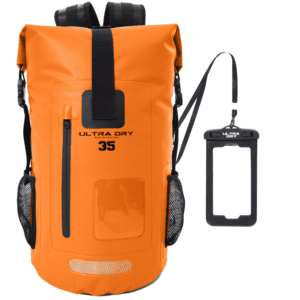 2 Main Don'ts Of Wild Safari
Do not approach or touch an animal: 
It is not recommended to approach wild animals, regardless of how friendly or peaceful they look. Remember that these animals are not like typical pets in that they are not accustomed to being around humans all of the time. If you approach them or try to touch them, they may attack or bite you as a kind of self-defence. Remember that the borders within the sanctuary are for you, not the animals. Maintain your boundaries.
Littering is not permitted:
Remember how we stated you were a visitor to the animals' natural environment? Why deface their environment by littering? Keep the environment clean by not tossing waste. Carry a backup bag in which you may deposit all of your waste before emptying it into a garbage bin.
In a Nutshell:
Okay, there's no doubt that knowledgeable and experienced guides will accompany you during your jungle trip to India. Regardless, it's not a terrible idea to be familiar with the customs and traditions of the region you're going to be visiting and the types of magnificent creatures and rare birds.
In truth, India is a magical melting pot of cultures and lively customs, and we encourage you to extend your visit. Carry a handbook with all the routes and local anecdotes mixed in an exciting yet highly fulfilling combination of a magnificent wildlife safari. Don't forget these wildlife safari packing tips next time when you are going on a trip. 
Finally, let us conclude with some very essential safari advice: respect animals and do your part to save the environment.