While putting together this designed list of places to visit in 2021, we were faced with elements that we'd never had to consider before. With a goal to define what travel means after a year marked by an unfathomable event, the responsibility to create a 2021 list that is dynamic, inspirational, but also realistic, is overwhelming. We're still anticipating a time when we will be able to experience the luxury of limitless wandering, with little or maybe no advance planning, and meanwhile, highlighting destinations that are close to home, offering the chance to submerge in the worldly grandeur we all desire. This tailored list of the best places to visit in India in 2021 will help you plan your next exciting adventure. 
We're also looking forward to fervent travelers who are already planning their 2021 trips. Some of them are already halfway through putting up a mood board, spending late-nights on Pinterest tripping over the majestic adventures India has to offer, and then the others who are slightly spontaneous with their actions. Our magazine is also spotlighting places that are reviving themselves after a hard-hit year. No matter which destination you are aspiring to travel to, one thing's for sure: We may not have been able to fulfill our plans to explore more exotic corners of the world – our willingness to travel hasn't waned a bit.  
Havelock's profile as one of the Ritchie's Archipelago has risen significantly in the past decade. From posing as a jewel of the Andaman islands that offers everything you need to escape the bustle to offering a rare tropical experience to its visitors, Havelock is a destination that exudes nothing but bliss.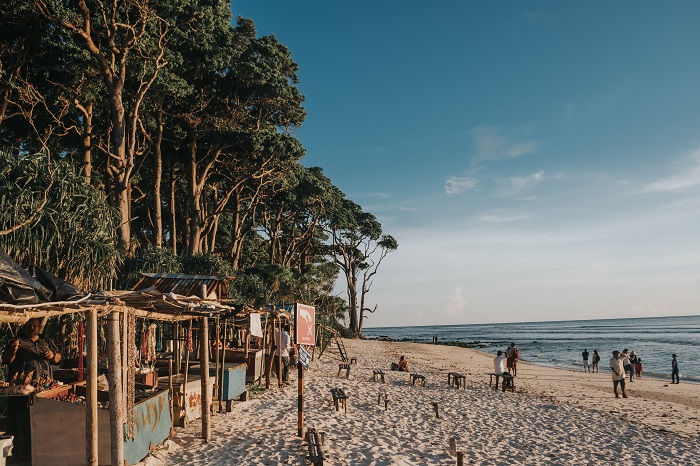 There is no denying that 2021 for many is the year to finally visit the places they loved from afar. Exploring the rich-heritage towns in Eastern India is surely one of such beloved regions that rank high on the bucket lists. Nestled on the coasts of the Brahmaputra River, Majuli is the first island in India that was made into a district. Home to the Assamese civilization for more than 500 years, Majuli is a cultural wonder.
Culturally vibrant, monument-strewn regions and Bactrian camels have long lured adventure travelers to the Nubra Valley. If you are tackling the broad-lands of Ladakh on your next trip, detour off your itinerary towards the Shyok rivers, and explore the valley of flowers – a surprising terrain that awaits you between Tibet and Kashmir. If you see this place listed frequently in travel guides or articles under "best places to visit in India," this is the reason why.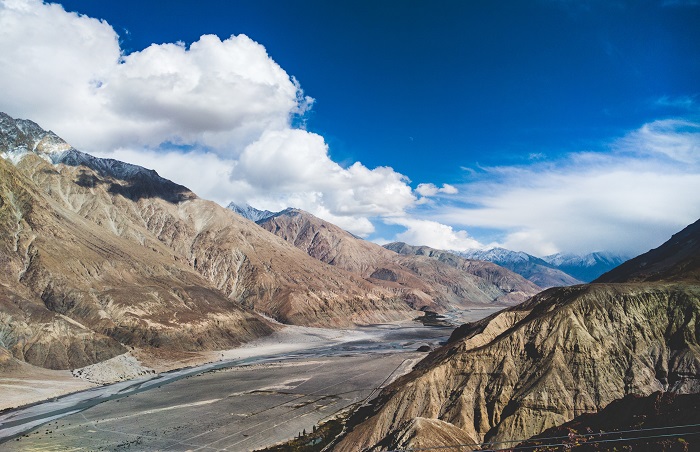 Situated on the coastline of the Nilgiris District, Kotagiri has everything from the third-largest hill-station in India to the Catherine and Elk falls, panoramic destinations with photogenic trails that offer a cascading view of the valley. Travelers who are looking for a serene, unwinding escape will surely gravitate towards the tranquil vibe this destination has to offer.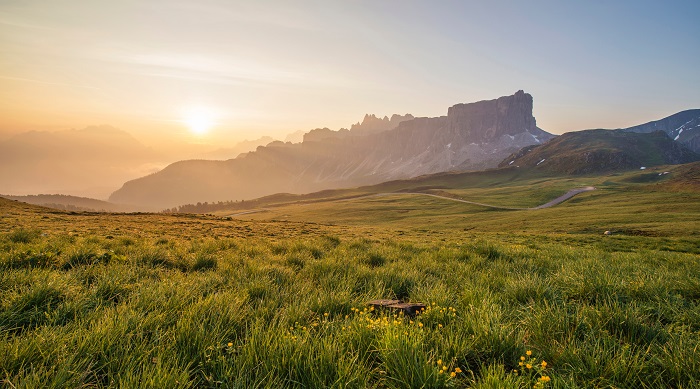 Karnataka has done a phenomenal job convincing travelers that a post-pandemic getaway amidst the lush green landscapes of this state is not just a much-needed escape, but a highly recommended trip that one must undertake. Besides spotlighting the popular hill-station to boost its now recovering economy, it is also where adventure travelers can begin crossing off their bucket lists. From walking the coastline near unspoiled beaches to immersing yourself in the understanding of Hindu traditions, a long-haul flight to Gokarna is more than worth your while. 
Grab a few pals and pack your bags for a Rajputana-style getaway to Shekhawati: an underrated destination in Rajasthan brimming with fresco paintings and classic architecture. From the grandeur of old-town Havelis to step-wells and contemporary local art, Shekhawati truly describes the term "offbeat," and with that, provides a window to the exploration of authentic Rajasthani lifestyle.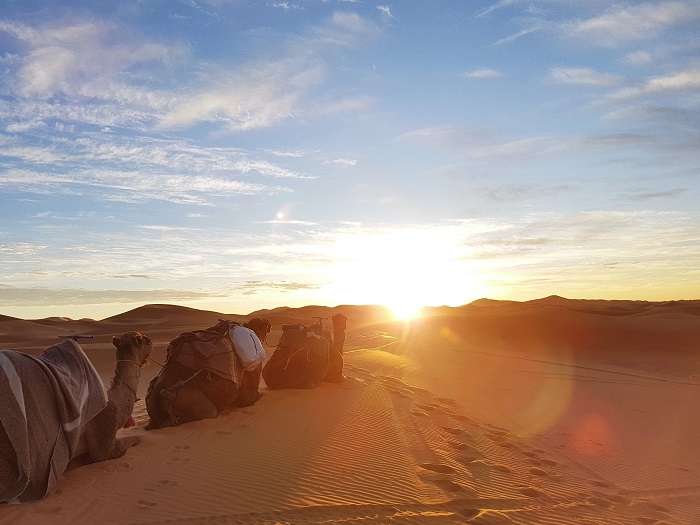 After more than a year of lockdown, you might be ready to simply escape into a charming paradise minus the touristic crowd, because that'll just remind you of the worries again. Book your next trip to Rajasthan's Hadoti district where the town of Bundi offers a perfect weekend getaway. Popularly known for the traditional murals, the Airbnbs are magical discoveries and perfect for exploring the deep roots of Rajputana culture that still influences this destination.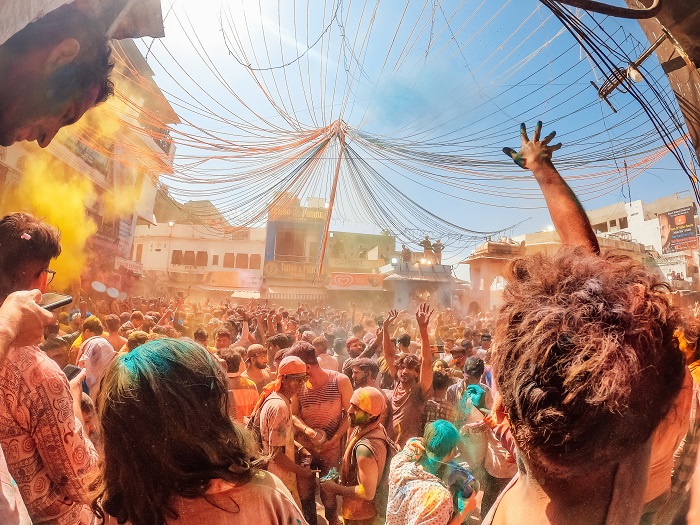 For a memorable beach-y trip to Goa, make the drive from Panaji to Vasco da Gama. You will find classic Goan food, and coastal raves all along the way – Goa's nightlife and cultural scene pumping through its streets are not to be missed – plus, a walking tour of Vasco da Gama, a city named after the popular Portuguese explorer that is now on many lists of best places to visit in Goa.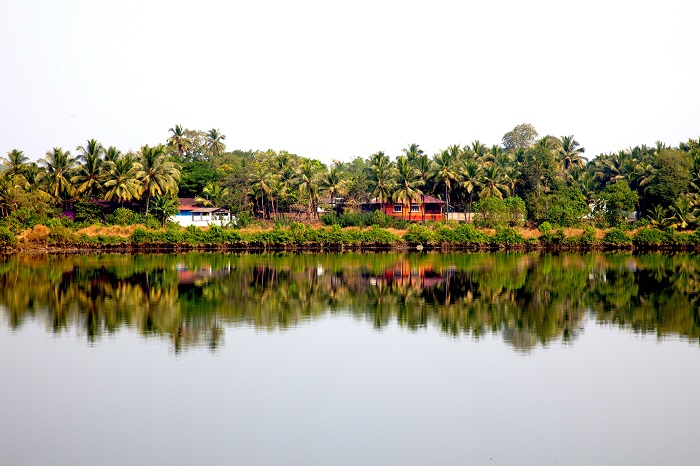 Those in the know say that Kalimpong is not just an offbeat destination, but a large part of the region is yet to be explored. This is why this place makes for a perfect post-pandemic getaway, free from the large crowds, home to colonial architecture, and the serenity of Teesta river, everything comes together to create a post-card worthy paradise. 
At a time many of us are seeking natural serenity and itching for outdoorsy adventures, the majestic snow-capped mountains of the Kumaon Himalayas are an easy sell. This present-day sanctuary is home to some of the best nests of flora and fauna in India, offering vast lands to be trekked and explored.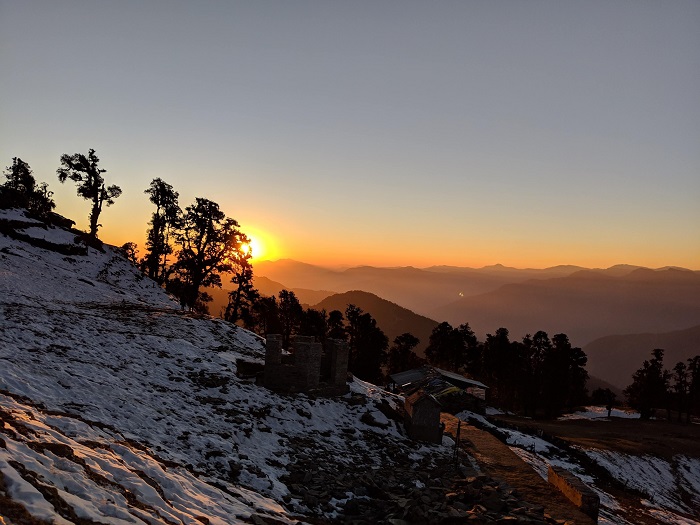 Written By : Ms Sneha Chakroborty