Hidden gems of India are too many; it is said that even a year is not enough to explore India thoroughly. It has been argued that India has far too many fascinating areas that have remained unscathed by modernity and tourist encroachment. While most of them may be challenging to discover because they are hidden jewels in India, we have made things easy for you. 
There are far too many hidden gems to explore in India that you should choose over the conventional tourist spots, from discovering the magnificent caverns interwoven with nature's beautiful vistas in Laitmawsiang, Meghalaya, to standing atop the Murud Janjira Fort in Maharashtra. India is a place full of surprises! And while tourism on the subcontinent is rapidly expanding, there are many hidden gems that only seasoned visitors are aware of. So, if you want to discover India's hidden treasures, here are our top picks.
Ziro Valley, Arunachal Pradesh:
The Ziro Valley is a thrilling vacation spot with unspoiled natural beauty. You will undoubtedly fall in love with this location's breathtaking splendor. The valley is also known for its Pine Hills and rice farms, as well as being the home of the tribe group. If you're searching for peace and quiet, make a weekend trip to this hidden treasure in India. The weather in this most magnificent area is pleasant all year. As a result, you may schedule your vacation for any month of the year.
Srikhola, West Bengal:
Srikhola is a picturesque mountain hamlet in the Darjeeling district. It is ideal for nature lovers and photographers. You may enjoy your greatest holiday here, far away from the rush and bustle of city life. The settlement was called after the river 'Khola,' which means "stream" in Nepali. A journey from Sandakphu to Srikhola will give you with an exciting experience. While on the trip, you will enjoy sitting by the river, having a bath, and eating your packed lunch amid nature's magnificent grandeur
Jawai, Rajasthan:
Another secluded location in India where peace seekers might arrange a trip is Jawai. Jawai, named for the same-named river, provides a breathtaking view of the river you must see. The granite cliffs and hills that surround it are there to catch your eye. Jawai is particularly famous for its wildlife reserves, where you may view leopards, birds, and crocodiles. You may visit Jawai on chilly days to see a wide variety of birds, panthers, nilgai bears, wolves, hyenas, and chinkaras. It is well-known as a winter haven for migrating birds.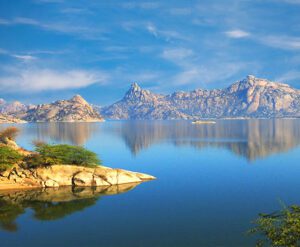 Haflong, Assam:
If you want to go somewhere unusual, Haflong is the place to go. Here, you may experience the greatest natural beauty, landscape, and clean, sterilized air to help you feel better. Nothing can stop you from enjoying your journey after a nice cup of tea on your balcony with a masala Maggie.
Chaukori, Uttarakhand:
A lesser-known hamlet with stunning, breathtaking, and hypnotic vistas of the Himalayan peaks. Chaukori is one of India's greatest and most unusual places, offering spectacular views of the Nanda Devi, Panchachuli, and Nanda Kot peaks. Besieged by the majestic Himalayas and dense woods, Chaukori is a destination from which you would never want to return. It offers everything a nature lover craves for when vacationing.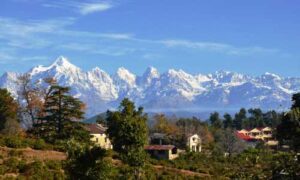 Parole and Bhogwe, Maharashtra:
Bhogwe beach, near the town of Parole, is one of Maharashtra's natural beaches where you may enjoy seclusion. Aside from the wonderful and unique local food, Parole offers breathtaking sunsets and sunrises. Bhogwe, on the other hand, is rich with architectural marvels that you must see on your visit to this quirky destination in India. Bhogave beach offers a variety of water sports activities for a fantastic experience.
Osian, Rajasthan
Osian, located in Rajasthan's Jodhpur district, is well-known for its Brahmin and Jain temples. These temples feature sculptures and architectural magnificence that you should not miss. If you enjoy learning about diverse cultures and crafts, here is the place to be. Beautiful handcrafted products are sold in Osian and shipped to other regions of India. While you're there, you should go on a desert safari. You will undoubtedly be captivated by the craggy scenery and dazzling dunes. The months of November through February are ideal for visiting this location.
Lunglei, Mizoram
Lunglei in Mizoram is yet another unknown Indian destination known for its scenic beauty and natural treasures. If you enjoy nature, don't hesitate to make your way to Lunglei for a beautiful treat. You may also participate in activities such as trekking, bird viewing, adventure sports, and so on. There is so much satisfaction in taking a road journey to this lovely location. Breathing the fresh air, seeing the breathtaking scenery, and getting lost in pristine forests is a fantasy for many individuals. It is the most exquisite hidden gems of India.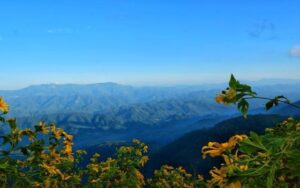 Hankon, Karnataka
Hanskon is a hamlet 12 kilometers from Karwar in the direction of Dandeli. It is an unusual Indian place that few people are aware of. On the banks of the Kali River, one may enjoy and relax, set up a tent, and have a prepared meal in the midst of nature. Various adventure planners provide a range of water activities such as rock climbing, rappelling, kayaking, canoeing, rafting, tubing, and river crossing. Enjoy your stay in the tent and your meals at the river-facing restaurant. This location provides something that will revive you during your vacation.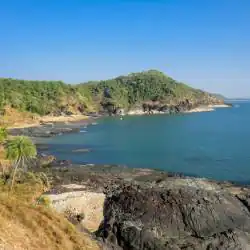 Hemis, Leh
This lovely town, located in the Leh area, is surrounded by bizarre surroundings. This place, notably recognized for the famous Hemis Monastery, deserves tourists for various reasons. Aside from beautiful scenery, the Hemis National Park is home to a diverse range of wildlife, including marmots, langurs, and wolves; if you're lucky, you could even glimpse a snow leopard. This is one of the beautiful hidden gems of India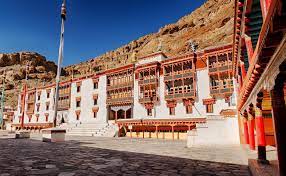 Wrap Up:
Plan a vacation to these wonderful locations and try to make it unforgettable for your friends and family. Take a break from your hectic routine and organize a trip to make your life appear more exciting and worthwhile. Going on vacation does not have to break the bank; read my blog on the top 5 budget-friendly places in India. I am sure it will be worth a read.