Sustainable holidays in Germany are as exciting as bungee jumping. Germany is well-known for its magnificent centuries-old castles and lively urban cities brimming with art and cultural attractions, but it also has stunningly diverse natural beauty. There is plenty of adventure to be experienced throughout your vacation to Germany, thanks to its moderate temperature and topography, including lakes, mountains, rivers, and woods.
When visiting Germany, you may also take advantage of the country's comprehensive policies for sustainable travel. The United Nations World Tourism Organization (UNWTO) describes sustainable tourism as "tourism that takes full account of its present and future economic, social, and environmental implications, meeting the requirements of tourists, the industry, the environment, and host communities."
With some justification, Germans believe themselves to be at the forefront of green travel. In the postwar years, they rose to the forefront of environmental preservation and environmental protection.
"The Germans are well-known for recycling and utilizing natural resources."
We are sure you will enjoy Sustainable holidays in Germany
A Diverse Vacation Destination
Germany, which is divided into 16 federal states (Bundesländer) with genuine powers, has a stable parliamentary system, a robust economy, and diverse cultural possibilities. Each state has its own tourist options, yet they all provide fantastic sustainable and ecological vacations.
Germany has several hiking and pilgrimage paths located around the country. The gorgeous Rhine, for example, is a hiking paradise in the west.
By the way, the majority of Germans reside in the country's west, were heavily populated areas alternate with rural parts. The first cycling lanes were established 120 years ago in the north, specifically in Hamburg. It was a phenomenon at the time, and planners from Copenhagen came to view it. Of course, the flat terrain of northern Germany is ideal for a family cycling excursion, and Germans usually choose bicycles as a mode of transportation.
The eastern capitals of Berlin, Leipzig, and Dresden are renowned cultural strongholds, while vacationers in the south may look forward to athletic activities in a stunning mountain setting. Furthermore, Germany is the most heavily wooded country in Central Europe, with roughly 11.4 million hectares of forest covering just under a third of the country's total territory. On the negative side, 21 percent of the German forest's trees are decaying due to pollution and climate change.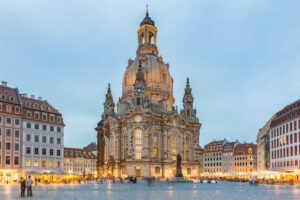 Sustainable Holiday In Germany:
Germany has implemented green measures inside and outside the tourist sector, making it an excellent choice for your next sustainable vacation. In addition to the tools they provide, the German National Tourist Board lists several fundamental procedures you may take to enjoy a more sustainable journey to Germany.
Germany contains 16 national parks, 14 biosphere reserves, and 98 natural parks, many of which are accessible by public transportation. Furthermore, they frequently offer e-car sharing accessible within the park, making it easier to tour nature-protected regions with a smaller carbon impact when visiting Germany.
To-Do Adventures In Germany
Before your journey to Germany, go online for all the tremendous sustainable activities you may have. Here are just a few ideas:
In the oldest German national park, The Bavarian Forest, you may walk along "treetop walkways." As you stroll along with one of the region's many routes, you may enjoy a stunning perspective of Germany's woods from above, some of which you can see on a guided tour with an expert. One handicap-accessible Bavarian Forest treetop trail spans 1300 meters among fir, beech, and spruce trees.
Visit the Wadden Sea World Heritage Site for another environmental experience. The famous grey seal may be seen on the North Sea's German and Dutch shores. Tourism is closely related to national park management to safeguard the ecology. They recommend visiting the beach by hiring an electric car—the North Sea Speedster—to travel quietly.
A trip to Germany is a must-do in Europe! There are several hidden jewels in the nation, and there truly is something for everyone—with all of its culture, history, arts, and natural beauty, consider it for your next environmentally conscious trip.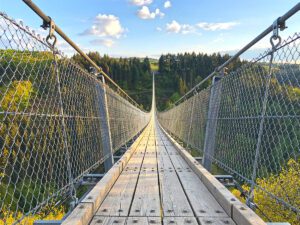 Final Thought:
So, how did you feel about the concept of sustainable holidays in Germany? Tell us in the comments section below. When visiting a nation or state, take care not to destroy the environment or disturb the animals for the sake of adventure. Traveling is done to maintain mental tranquility and to avoid disturbing others. I hope you enjoyed our blog. Thank you for making it to the end.