Winter in Delhi is a truly beautiful season (once we ignore the smog!). Bike rides on foggy mornings, steamy chai pe charcha with friends and exciting shopping sprees are what make Delhi winters a time to look forward to. What's more, the winter calendar of the capital is usually packed with vibrant cultural and heritage Fests.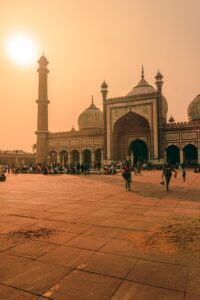 The capital city has a lot to offer. It is a cultural, historical and metropolitan centre of the country. The winters are a perfect opportunity to explore the forts, cafés and gardens of Delhi. The dewy mornings, sunny afternoons and chilly nights transform the capital into a mystical burgh covered in the foggy residues of its 2000 year long history.
Here is a list of top 10 things to do this winter:
1. Visit monuments
Being outdoors is a privilege for Delhiites. For 7 months of the year, going out is a nightmare. But in winters, the sunny afternoons can best be spent exploring the medieval monuments of India. Forget Humayun's Tomb and Qutub Minar and explore Mehrauli Archaeological Park or Old Delhi. There are monuments peppered across the capital. Delhi, being the old city it is, has historical significance in almost everything. A lonely building, a modern day road divider or a rustic wall- there is historicity in its very soul.
2. Gather your friends for a picnic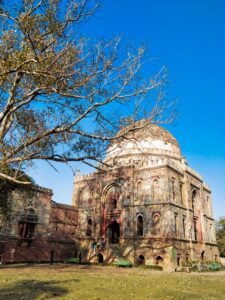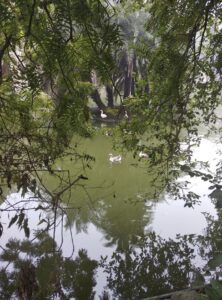 Name a better way to experience the Delhi winter! There is no shortage of parks and gardens in the city. You can set up at Lodhi Garden, Sunder Nursery, Deer Park or Nehru Park. Spread your blankets, set up the snacks, and enjoy a wintry time. Also check out Mughal Gardens! They open up only once a year for 1 month, and have some of the most beautiful flowers.
3. Soak up the winter sun in outdoor cafés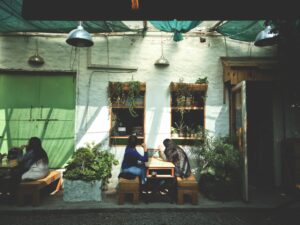 The bliss of eating warm, lip-smacking food under the wintry sun is something that is unique to Delhi. Make use of the benefits of living in a Metropole and explore the amazing café landscape of Delhi. 
4. Shopping
Winter is the best season to try out your fits. The amazing variety at any number of markets in Delhi are worth a visit. Not only are Sarojini Nagar, Janpath and Lajpat Nagar common destinations, you can also check out Delhi Shopping Festival (28th Jan- 26th Feb).
5. Enjoy Open Air Theatre
Watching movies on the big screen is something we all love. Let us add something more to it by making it an outdoor experience. The Sunset Cinema Club regularly organises the screening of many classics. What better way to enjoy the Delhi winter than watching a Bollywood favourite laughing with your friends or cuddled up with your partner.
6. Check out the latest fests
The season has its fair share of Fests- Street Food Festival (13th-15th Jan) and Korean Cultural Festival (26 Feb), among others. These fests are amazing opportunities to explore the city's, the country's and global culture. These are usually set up in open grounds, making it even more enjoyable in the winters. 
7. Revisit Delhi's Culture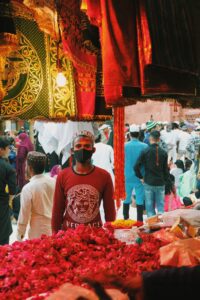 Visit India Habitat Centre or Delhi Haat, or simply walk through the lanes of Mehrauli or Hauz Khas. Delhi also has museums with great collections- National Museum, National Gallery of Modern Art and National Crafts Museum are some suggestions. Being a cultural hub, Delhi also hosts many ghazal nights and other performances. You could also drop in on Nizamuddin Dargah, Gurudwara Bangla Sahib or Akshardham.
8. Set out on foot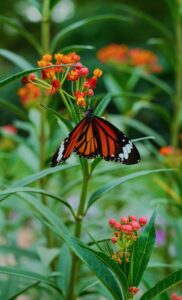 Food walks, photography walks, heritage walks and what not. Winters are the best time to set out on these walks- not only is the weather favourable for physical activity, the capital transforms into something totally unique in the winters. You can click some truly stunning photos and also get to eat the tastiest food that the city has to offer. Additionally, bird watching in the Delhi winter is fantastic. Yamuna Biodiversity Parks, Okhla Bird Sanctuary and Asoka Bhatti Wildlife Sanctuary are some places where you get to see beautiful migratory birds and the seasonal transformation of nature.
9. Yulu rides
The broad lates of Central Delhi and Connaught Place seem so inviting in the winter. So get your Yulu bikes and meander through these scenic roads dotted with lush trees and blooming flowers. The roads around JLN, India Gate and Lodhi Garden are some of the best ones to ride your Yulu.

Tip: Try to reach early before the onset of traffic. Download the Yulu app and add some money to it! Learn more here.
10. Try out Delhi's winter food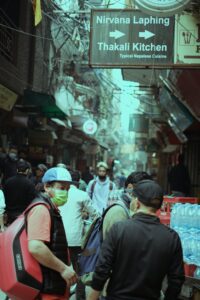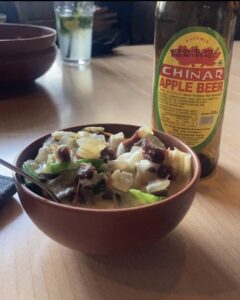 Delhi is home to different cuisines. Be it Nawabi or Mughlai food or steamy momos, winter is the weather to soak in the warmth of these delicacies. Nihari, Thupka, Gajar ka Halwa and Daulat ki Chaat, among others are Delhi winter must-trys. Head over to Manju ka Tila or Humayunpur for some hot Thukpa, and to Old Delhi for some Nihari and Daulat ki Chat.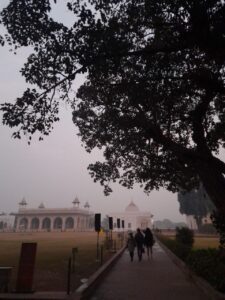 Delhi winters are the best time to enjoy the city. It is a respite from the blistering heat and the perspiring humidity. As long as you are wearing enough layers, the galis of Delhi are some of the most welcoming. The beguiling bazaars, the flavoursome food and the spirited culture beckon you to get lost in their vivacity. So, what are you waiting for? Gather your friends for a fun outing, or just go solo. The city is fascinating enough to entice even the lone wolf.