Top offbeat places in Goa: Mention the name of Goa, what comes to our mind is laying around, partying on the beach and experiencing the nightlife. Definitely, there is a lot of history to this "party capital of India" but what actually attracts the tourists is the status of the best party place in India.
The beachside jewel of India, with coastal retreat, with gleaming sands and azure waters, with the sun in the backdrop is the smallest state in India. Even after this, it is one of the top tourist destinations in India.
Goa is more commonly divided into North Goa and South Goa. North being more of a culture oriented, and south experiencing more of party life.
Goa is a perfect mixture of natural beauty, lively lifestyle, and tropical environs. Whether you are planning a family holiday, or with kids to have an adventurous trip or a bachelor's party, we all know that Goa is the perfect place to visit.
But, in this article, let's talk about the best offbeat places in Goa. With the ongoing CORONA pandemic, the most affected industry has been the travel and tourism industry. With the current economic situation, the future of the hospitality and travel industry looks very unstable. Thus, we need to think about traveling keeping in mind the social distancing, and visiting those places which haven't been explored, yet.
Thus, we at Travel Links Magazine, bring to you the Best Offbeat Places in Goa.
DIVAR ISLANDS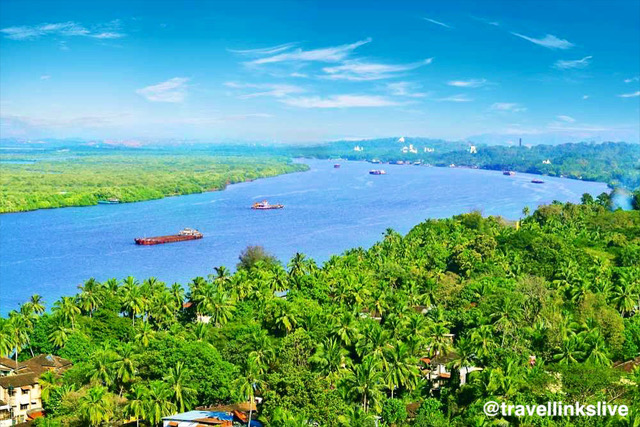 Lying on the Mandovi River in Goa, Divar Islands Goa Tourism is one of the best offbeat places in Goa to visit after the lockdown opens. Divar Island is home to some fascinating cultures and people, typically belonging from Goa.
When Portuguese arrived in Goa, Divar Island was abandoned by Hindus leaving behind the ruins of temples and religious significance.
Though flourishing with tourism in recent times, Divar Island Goa Tourism is still one of the most underrated tourism spots, which one should definitely visit.
FONTAINLIAS: TOP OFFBEAT PLACES IN GOA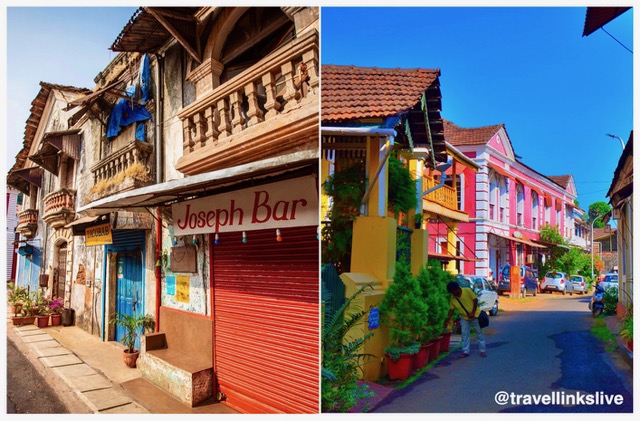 Goa's Latin Quarter, situated in Panjim, Fontainlias is one of the most underrated heritage colonies, where very few tourists step their foot in. Famous for its spectacular beaches and waves on Goa's coastline, the colorful and fascinating sights are worth visiting.
We all know the history of Goa with Portugal and Fountainlias is one of those areas which predicts the Portuguese culture in various remnants like the houses and cottages built in colonial architecture.
This place in Goa is best explored on foot, strolling among the narrow cobbled streets. The street art perfectly depicts the hippy culture, for which Goa is famous for.
This hidden gem of Goa is a not-to-miss spot when on a trip to Goa.
ARAMBOL AT SUNSET: TOP OFFBEAT PLACES IN GOA
More commonly known as "Sunset which you should never miss", Arambol Sunset is one of the top places in Goa.
Definitely, we all have seen breath-taking sunset views, but what actually makes Arambol a better experience is the live music, flea markets, and various events that take place on the beaches.
Sound of tribal drums, people performing on music and dancing their heart out is the best way to explain Arambol sunset.
The perfect composition of flutes along with different music, and people putting their foot forward in various water sports is what you can actually experience at Arambol.
Although, there is quite a big footfall of tourists, Arambol Sunset is still one of the top offbeat places in Goa.
CONCLUSION ON TOP OFFBEAT PLACES IN GOA
Thus, stating, there are so many other offbeat places in Goa, to visit. But these are the top things to do in Goa, far away from the chaos of life.
We, at Travel Links Magazine, that Goa is going to be one of the top places to visit after the passing on of CORONA VIRUS.
Thus, we need to keep calm, and just hope for a better future, where we are able to travel with no restrictions!