Apart from being a famous wedding and honeymoon destination and having the world's best beaches that couples, as well as families, can enjoy, Seychelles is known for its unique treasures. It has for many centuries been a living museum of natural history and a sanctuary for some of the rarest species of flora and fauna. It is an exciting destination for not only eco-tourists or naturalists but for children and families as well.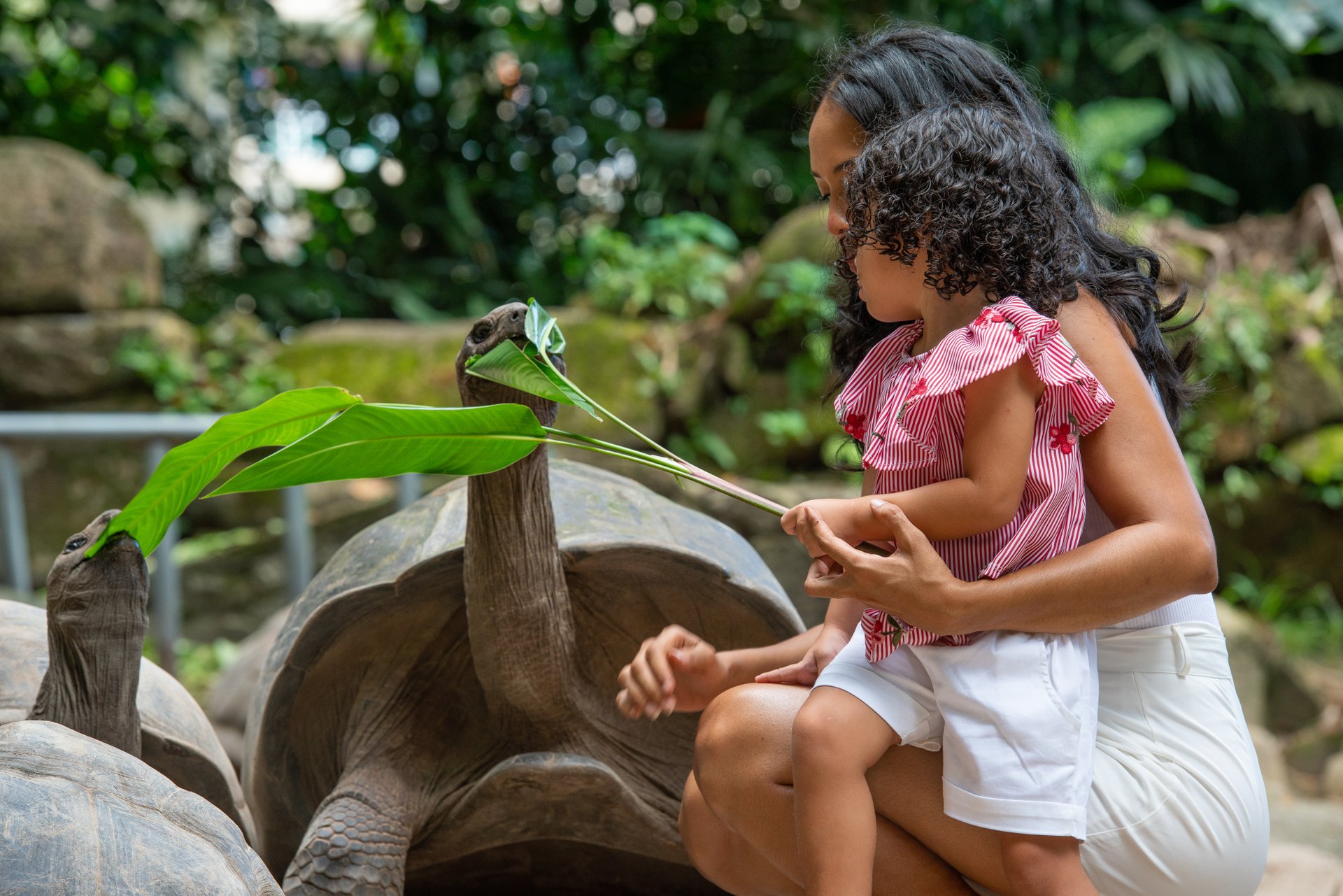 Being a melting pot of traditions from all over the world, Seychelles offers rich experiences for visitors to enjoy, from its national heritage monuments, museums, and natural wonders, to the diversity of its arts and other cultural activities.
A haven for world-class activities Seychelles is exclusively a playground for lovers of the ocean. Sailing within the Inner Islands makes for the best possible way of enjoying the many natural wonders of Seychelles. Renting a yacht or sailing your very own boat, taking to the ocean for several days, and fishing for your own meals with or without the option of a guide or crew is an opportunity that should not be missed. The most beautiful bays, the best diving spots, and reefs will leave you with plenty of tales to tell.
A visit to L'Union Estate on La Digue Island is a great opportunity to see a traditional working copra mill and kiln where coconuts were dried and pressed for oil. La Digue is also synonymous with bike riding and renting your own two-wheel ride is a fun way to explore the island.
One cannot leave of course without hitting the beach. The spectacular famous Beau Vallon beach in Mahé is home to a number of water sports which makes for a perfect activity-packed day by the sea. Also, with the surrounds of tropical indigenous forests, the many nature sanctuaries offer experiences and activities that are once-in-a-lifetime dreams.
The beautifully kept Botanical Gardens is a spot where you could spend a couple of hours exploring endemic plants and trees of Seychelles, including the Coco de Mer. For a more in-depth discovery of the Coco de Mer and other indigenous palms and plants, you could visit the Vallee de Mai on Praslin, a great place for family walks under almost complete canopy coverage from the sun and rain. The paths are well maintained, making it a rainforest experience for everyone to enjoy.
A great experience to be involved in would be feeding giant tortoises on the beautiful Curieuse Island, easily reached from Praslin Island by boat, where you can arrange a day trip with a BBQ for a fantastic family day. The Seychelles is well known for having the largest population of friendly giant tortoises.
And then there is golf! There are precious few places in the world that allow you to play this 'solo' sport in such sublime natural surroundings as the Seychelles Islands, home to impressive state-of-the art golf courses. Surrounded by stunning mountainside and ocean vistas, golf becomes a near-surreal experience as you perfect your swing into a world of cobalt skies, swaying coconut palms and shimmering sapphire waters.
Dotted with bars, the nightlife will never disappoint the free-spirited looking for magical nights out, so whatever your tastes and preferences for activities, Seychelles is a treasure trove of varied escapades just waiting to be discovered.