Q1. Can you please let us know the thought behind the inception of Gulmohar Sariska resorts?

The main idea behind inception of Gulmohar Sariska Resort was to create a peaceful getaway for people that provides them a much needed break from the hassles of city life.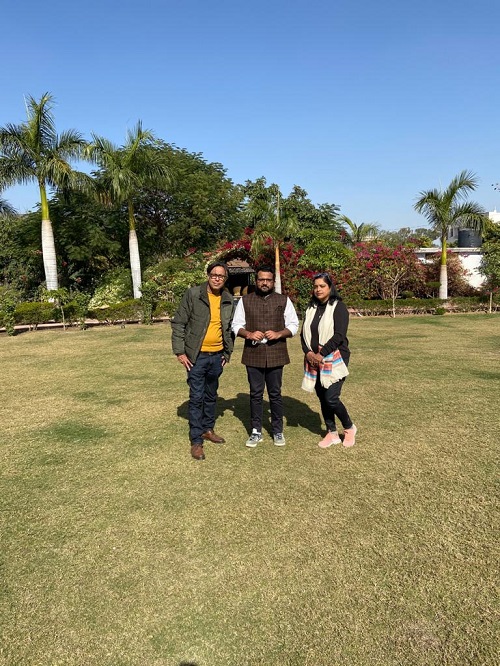 Just about 4 hours away from Delhi/NCR, Gulmohar is a place where people can visit frequently to unwind, relax and press the much needed pause button in their fast paced urban life. It is a place where you can experience simple pleasures like hear the birds chirping, star gazing, enjoy a traditional indian cuisine with its major ingredients organically cultivated in-house, bonfire to beat winter chills and the list goes on. 
G
ulmohar, as a property, weaves all these experiences together with the modern comfort and best-in-class hospitality that travelers seek from a resort. 
Q2. Would you like to stress 'upon' the importance of the strategic location of the place?
As a property located in Viratnagar (near Sariska National Park), Gulmohar has a lot to offer. Situated in the lap of Aravali Hills, it not only brings one closer to nature and wildlife, but also gives a rural retreat to its visitors. There are local sightseeing spots within a radius of 6 km from the resort that are from the times of Mahabharata and Mughal Era. Remains from the times of Buddha were found here in Viratnagar at Bijak Pahadi, which also has an inscription by Ashoka. A lot of books have been written about this place. It is a holiday destination that gives a wholesome experience filled with the adventures of spotting wild cats, relaxation amidst nature and exploring places with huge historical and mythological significance.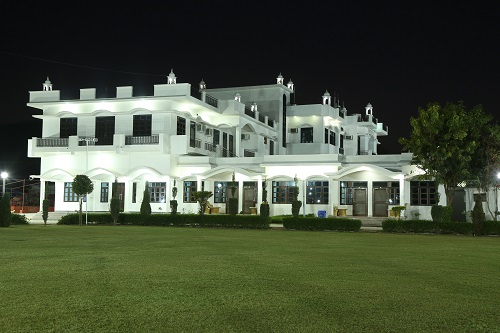 Q3.What are the current challenges you are facing?
How would you like to overcome them?
I would say Covid-19 is a challenge that not only us, but the entire travel and tourism industry is currently facing. As a responsible entity of the hospitality sector, we are following all the prescribed guidelines such as regular sanitization of rooms and common areas, daily staff temperature checks, kitchen hygiene etc. Ensuring a safe and enjoyable experience for our guests is of utmost priority to us. Infact, it has always been that way, which is why the impact of tourist influx at our property has not been hit that hard. Being a property that has been around for over a decade, there is a trust we have gained among our regular visitors. Our dedicated compliance is certainly going to help us in the post-covid landscape with highly defined and cautious traveler preferences.
Secondly, I think a challenge that we constantly face is the relatively low level of awareness among travelers about Sariska and Viratnagar as tourist destinations. We are certainly working with our marketing team to make more and more people aware of the unexplored and understated hidden treasures that these places have. Along with all our internal efforts, overcoming this challenge involves an interplay of many external factors including the tourism policies and heritage restoration steps at the level of Government and related agencies to bring Sariska and Viratnagar among top-of-the-mind tourist destinations. 
Q5. What is the vision you have to expand/ improve/ upscale the property?
Well, given the highly dynamic trends in the travel and hospitality sector, there is always a scope of improvement. We are constantly working on seamlessly meeting the requirements of all our guests. If we talk about my vision as a whole, it goes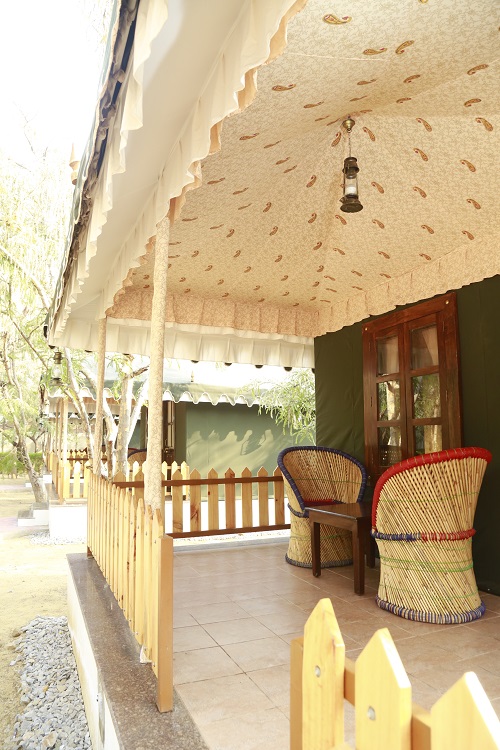 beyond this property. I want to make Sariska and Viratnagar the most preferred tourist destinations, not only in India but across the globe. Historically, there is a lot that is present here and yet to be explored within travel circles. The combination of mythology and tourism is noteworthy. The tiger population in Sariska is showing a reasonably positive
 growth. Destination weddings as a concept is now being highly sought after by stratas of society who represent our target audience. We aim to open up all these doors and make this geographical belt a "Gateway to Rajasthan" for all forms of tourism worldwide. 
Q6. How would you like to achieve it and by when?
We are constantly working on many things such as ensuring a unique experience for our guests, acquiring new clientele, adding more keys to our property with different accommodation concepts, extending the scope of recreational activities within the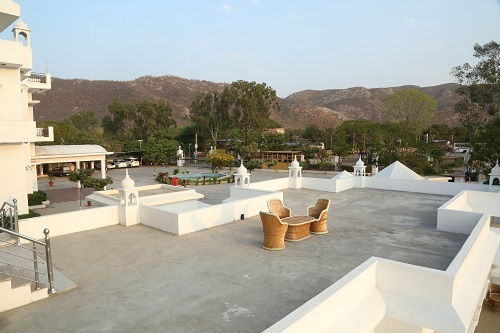 property, working across different channels of marketing to enjoy first mover and fast mover advantage in the growing tourism market of Sariska by 2025. Post that, we will surely explore the possibilities of taking our brand and its proposition to other destinations.    
Q7. Would you like to throw some light on the importance of conservation, sustainable tourism, and maintaining the ecological balance?
 How does this property help in the above issues?
I believe it is of utmost importance for the hospitality industry to treat nature in a respectful manner and use natural resources judiciously. As a foresighted attempt in the same area, we have taken many crucial steps. Almost 30 percent of our electricity consumption is derived through an in-house solar plant. A sew
age water treatment plant has been installed in our campus to conserve water.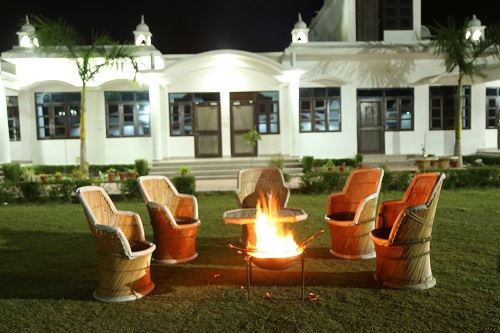 All our expansion projects are meticulously planned to ensure it does not come at the cost of compromising on greenery. An in-house dairy farm and organic farming of vegetables within the property are some of the initiatives we have taken towards sustainability and self-sufficiency.