Sanjay Rawat is currently the Executive Chef of Courtyard By Marriott, Agra.
Your favorite all time wholesome meal
The wholesome foods are the ones that your body appreciates, the ones that help you stay healthy I make sure the breakfast part I never miss and I eat like a king the favorite all the time is rolled oats with yoghurt and specific nuts like sunflower and chia seed and honey and some grated fruits preferably banana and apple is my all-time favorite
Support Vegan?
I do support it and I feel it's a best way to help animals and its becoming life style also in India talks a lot about it and parallelly they know about same but still it will take some more time in few cities specially city like Agra where I am working now.
its science proven it's a lot health benefits too –
Vegan diets naturally tend to reduce your calorie intake. This makes them effective at promoting weight loss without the need to actively focus on cutting calories.
Vegan diets may reduce the risk of type 2 diabetes. They are also particularly effective at reducing blood sugar levels and may help prevent further medical issues from developing.
Perfect Ravioli version? Original and vegan version of the same
Arugula Cream Sauce with Ravioli (stuffed with sundried tomato and walnut with hint of sage in sauce
Vegan version of the same
Mushroom garlic ravioli with almond milk and sage reduction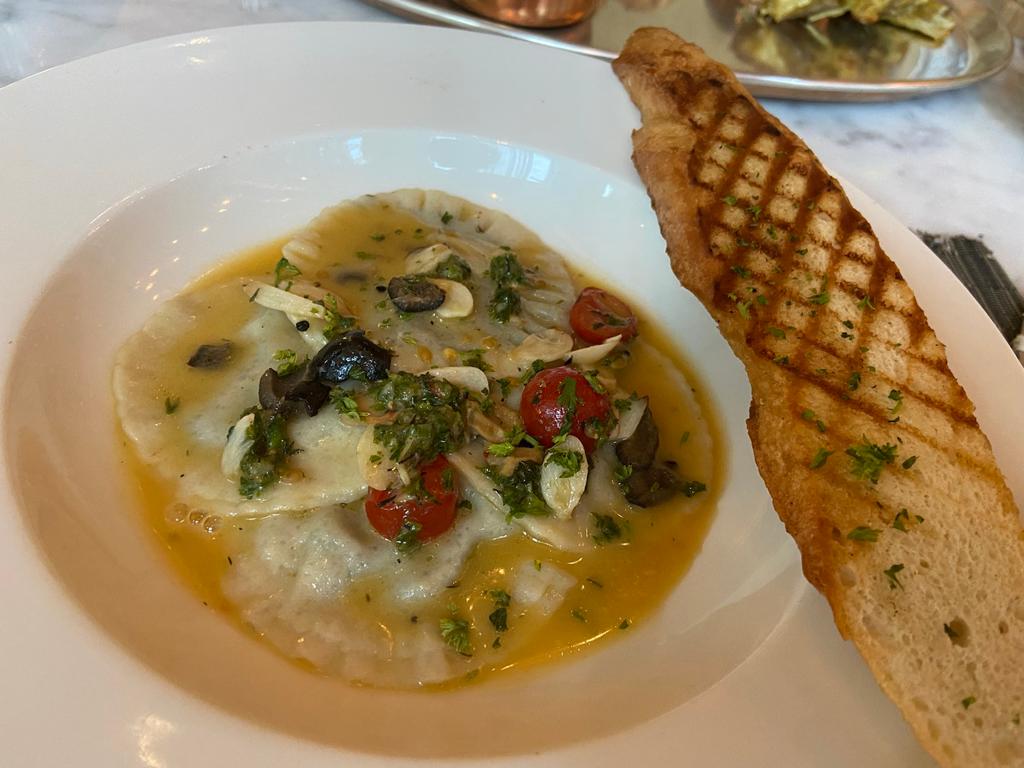 Your favorite drink?
My favorite drink is Golden rum with bit ice nothing else into it as I enjoy the smoky-sweet flavor drink.
 Your brief Background
I hail from valley named Dehradun I love travelling and reading culinary journey of chefs and food lovers  and lost cuisine of India,
I studied from International institute of hotel management, and I have trained in Oberois hotel and resorts and made my basic strong !! Few names of hotels like (The Oberoi Rajvilas Jaipur/The Oberoi Grand Kolkata/the Oberoi Cecil Shimla / Trident Hyderabad). Moved to Marriott international where I saw world and understood there is something outside of kitchen to explore more and engaging with guest ,different trends in F&B and different food workshop .My Aim and vision is to explore more untouched untold cuisine or something which is lost cuisine of India, making people aware of same like Himalayan cuisine /Parsi /coorgi cuisine
  The trigger point (that moment) when you reached where you are now…/your final advice for the young ones who aspire big.
 In the lovely profession I have went through of all career stages with different positions and with different chefs and locations the one thing I have understood there are few key points which I will keep always in mind, Listen and be involve with team, communication and message need to be always clear. No short cuts the hard work and dedication is the key to success
The most famous personality you served
Mr Ratan Tata (gentle giant)
Kapil dev
Smt. Pratibha Patil Former President of India