Japan, the Land of the Rising Sun, is a magnificent country with unique traditions, culture and breath-taking views. It offers a range of places that inspire and mesmerise visitors, drawing them in for subsequent visits. From alluring floral displays to breathtaking landscapes, we have curated a list of places to visit in Japan.
1. Shirakawa-go, Gifu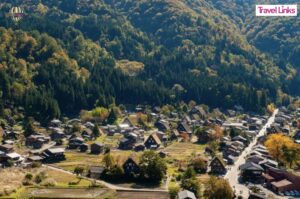 Declared a UNESCO world heritage site in 1995, Shirawaka-go is popular for its traditional Gassho-Zukuri style farm houses with triangular rooftops. "Gassho-Zukuri" means palm to palm – an apt description of the inclined rooftops which resemble the folded hands of a praying monk. The place is a winter wonderland with picturesque snow covered huts and hills. Moreover, many of the farmhouses here, some even older than 250 years, have been converted into minshuku. Some houses have also been turned into museums to educate visitors about the rich history of Shirakawa-go. It is a 50 minute bus ride from the nearest station –Takayama– on the JR Takayama Line, which runs from Nagoya to Toyama.
2. Arashiyama bamboo groove, Kyoto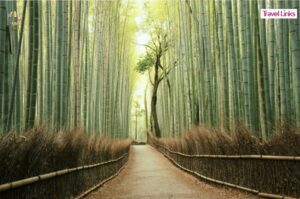 Just a 15 minute walk from Saga-Arashiyama Station on the JR Sagano Line, the Arashiyama grove is an iconic place that is widely visited by international and domestic tourists. One of the most photographed places in Kyoto, the grove is shaped like a tunnel of long standing bamboos. Although it is generally crowded during the winter season, many photographers try their luck early in the morning for exclusive photography. Additionally, a visit to the grove is usually paired with a stop at the adjacent Tenryu-ji Temple. Arashiyama bamboo groove is generally open and tickets are not required.  
3. Mount Fuji, Yamanashi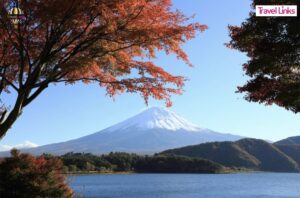 Mount Fuji is an active volcano and the highest mountain in Japan. It stretches across Shizuoka and Yamanashi prefecture in Chubu region. While any of the five Fuji lakes is a good spot to catch the seasonal foliage (koyo), Lake Kawaguchiko is especially stunning. Furthermore, Mount Fuji's reflection on the lake with autumn foliage makes it one of the most stunning spots in Japan. The view of the mountain and the wind blowing over a calm lake surface undoubtedly make for a memorable experience. The trees here usually start blooming from mid-November and last until December.
4. Hokkaido, northern-most prefecture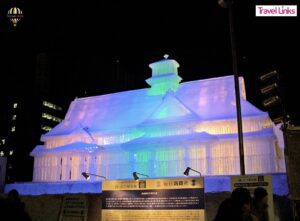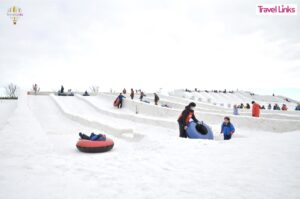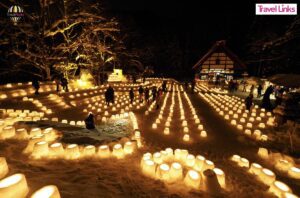 Hokkaido is unquestionably the snow capital of Japan popular for its powder texture snow. Hence, it's no surprise that it is the most preferred destination by snow lovers all over the world. Hokkaido has a large number of snow resorts with world-class infrastructure and facilities. A visit to Hokkaido makes for not only a recreational retreat but the city also has several places to explore. Sapporo, the capital of Hokkaido, is famous for hosting Sapporo Snow Festival with over 250 snow and ice sculptures. The Sapporo White Illumination is an annual event in which the city's streets are lit up with dazzling lights, drawing visitors from all over the world. The rainbow meadows of Shikisai-no-oka Park offers a heavenly experience for all nature lovers.
Japan is a wonderful country. Planning a trip here can indeed seem overwhelming- there are so many places to visit in Japan! Be it its glamorous nightlife or its traditional monasteries, it is an abode for all travellers- the delicious food, the vibrant culture and the natural beauty remain unmatched!