YOUR FOREVER PROMISE BEGINS AT GOA MARRIOTT RESORT AND SPA
A beautiful evening of cocktails on the beach, or perhaps the exchanging of vows against a gorgeous sunset. Are we already describing your dream wedding?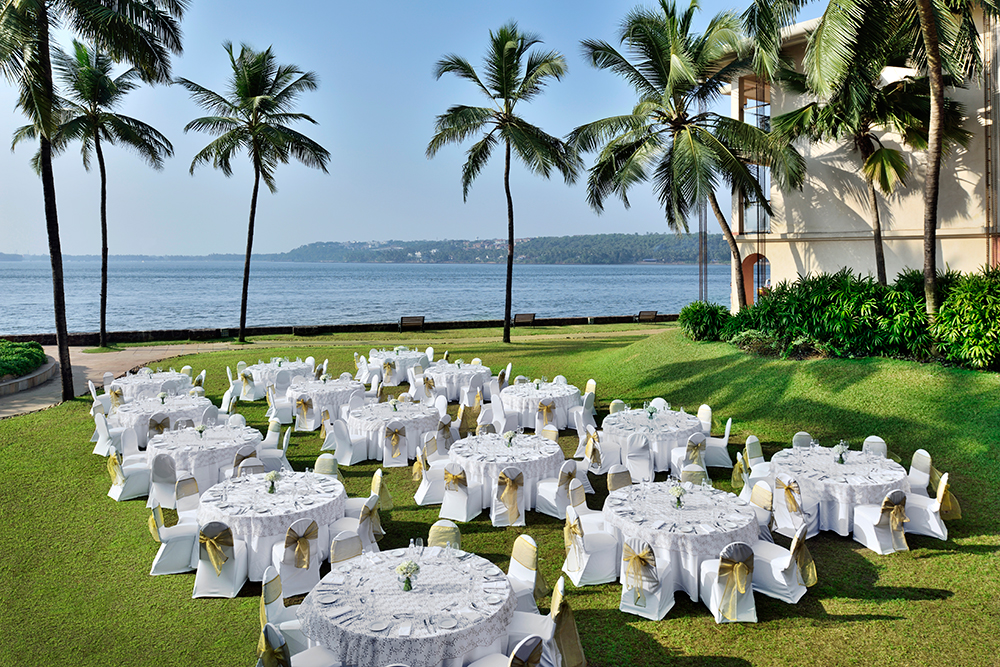 Centrally located in Panaji, the capital city of Goa, Goa Marriott Resort and Spa lets you choose the perfect stage for every ceremony and ritual, be it the intimacy of indoor halls or the magic that the sands, beach, and a starry night sky can create.  From sangeet to Mehendi, engagement, bachelorette, reception, cocktail parties to a beach wedding or traditional big fat wedding, we have got you covered.
The sprawling beach, lush gardens, and the luxurious pool deck, overlooking the mesmerizing horizon, truly make it the jewel of Miramar, Goa.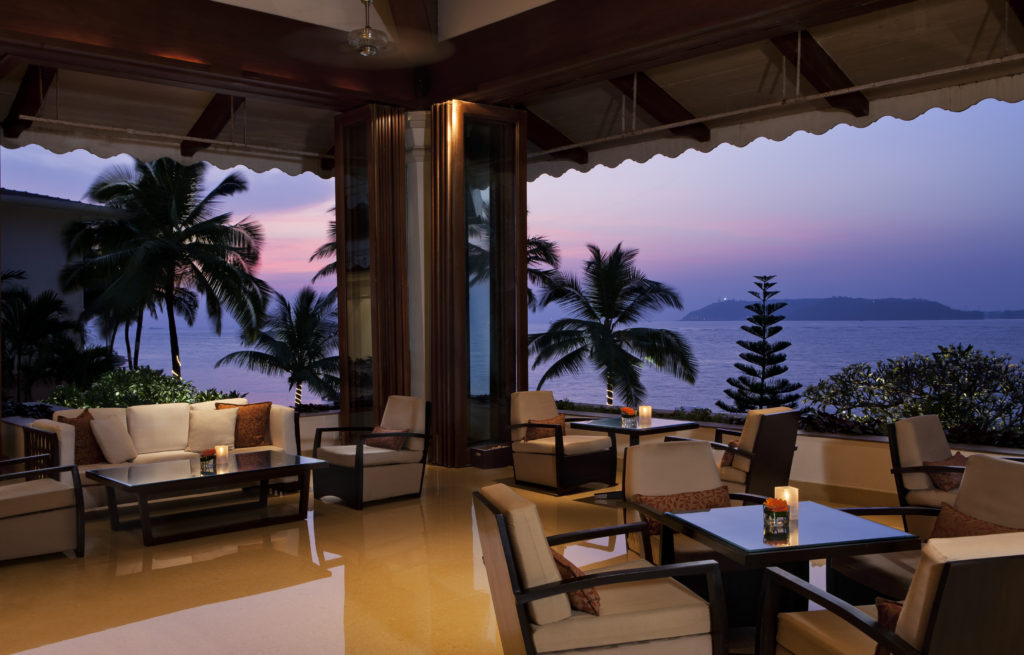 When two souls come together, so do two families. And its endeavor to make every special moment memorable for everyone involved. Our venues are designed to give these beautiful memories the perfect stage to unfold. Spread over 8 acres, our indoor and outdoor convention spaces, banquet halls and ballroom will provide the perfect venue to any celebration of your choice, tailored to your needs.
From the moment you entrust us to make your special day come alive, our wedding specialists will be by your side crafting every experience to perfection. We ensure that you face no glitches with your communication, while our extensive list of wedding planners and vendors makes us a one-stop-shop.
Our 182 rooms and 8 suites are specially designed with relaxing views of the bay and gardens. Perfect for some peaceful moments amidst the revelry.
The way to a happy guests 'blessing is through their stomach. From the staunchest of vegetarians to the heartiest of meat lovers, the spread will have no stone (no plate) unturned to impress you and your guests. An off-course each of our delightful platters are as authentic as they get.
From relaxing hair spas, manicures, pedicures to special facials, from styling the bride's hair to perfection, to some beard and hair grooming for the groom, you'll be at peace the whole time.
While the sea flirts with your senses, throughout your stay, you'll wonder if the whole experience wasn't in fact specially crafted for you and your loved ones.
The guest's safety is the topmost priority and we take utmost care in maintaining social distancing and hygiene protocols are followed under Marriott's Commitment to Clean initiative.
Goa Marriott Resort and Spa is a one-stop destination, be it for a romantic weekend, a family getaway, a corporate meeting, or a dream wedding.