The idea of a water bar is something that has not yet been explored by Indians. For many of us, this might be the first time hearing of it. The idea in itself might seem ludicrous at first. After all, who needs a BAR for WATER! However, once you step into this truly fascinating world of water bars, your heart will keep yearning for it.
The sweltering summer heat is setting in. The parched throat refuses to be quenched even by a wide array of sodas and beverages. So, why not try out something new by stepping into a truly wonderful experience of a water bar.

Travel Links, India's top travel magazine presents a totally unique experience that you MUST try out!
What exactly is a water bar?
A water bar is a place where 'water-sommeliers', that is, people with the ability to differentiate between these types of waters, gather to partake in the joy of drinking truly delicious waters. As anyone would agree, water has taste. And it takes an expert with a refined palate to be able to differentiate between different types of waters. Water, depending on the brand and location can be salty, sweet, smooth, fruity, complex, metallic. For some, the differences in their tastes can be as profound as those in wines.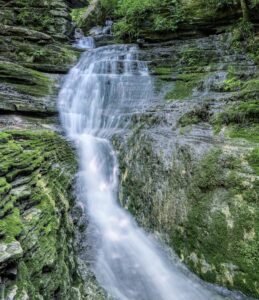 It is easy enough to taste the difference between brands, but only a trained tongue can even spot the source of the water, its depths to mineral consistencies. The makers of these waters tinker with different levels of magnesium, calcium and iron, among other minerals, to create the perfect experience. Additionally, many of these may be infused with different flavours. Cucumber, melons and strawberries are popular choices for providing the perfect refreshment in summer.
The spread of Water Bars
While water bars are an established concept in the USA, other countries too are catching up. In 2016, London inaugurated its first water bar at Selfridges. Serving water treated with charcoal, minerals and herbs, the Water Bar was designed by Arabeschi di Latte. It was part of Selfridges' Project Ocean campaign which is committed to raising awareness of the danger that plastic poses to the world's oceans.
Water Bar DC in Washington DC is a bar dedicated to the art of water-tasting. They have 39 brands on their menu, serving 18 imported waters and 21 domestic brands. They also serve water-based cocktails. Similarly, the Crag Inn, a pub near Middlesborough in UK is dedicated to selling water. The pub owner transformed the erstwhile ordinary pub to a water-based one after discovering a spring beneath his outlet.

Water menus
Some restaurants around the world have introduced water menus dedicated to providing their customers with an impeccable taste experience.
For example, in 2013, the Ray's and Stark Bar at the Los Angeles County Museum of Water. The 45-page curated water menu included 20 waters from 10 countries with wide-ranging prices. Petit Ermitage and Fellow in Los Angeles, and Biltmore Coral Gables in Coral Gables are also superb options.
In Italy, the La Pergola in Rome offers 55 different varieties of waters to choose from. Offering both Italian and international options, La Pergola is a dream for any true water enthusiast. I Du Matt in Parma and I Doria in Lerici are also good options.
The Great Room in Belfast (Northern Ireland) offers 13 varied brands, with the top being Iceberg Water from Canada costing £26.45 per bottle. They also offer waters sourced from local Northern Ireland.
At Claridges in London, you would be able to find a spectacular list of around 40 mineral waters from all over the world. These are sourced anywhere from Japan to Hawaii to India.
AOC Aarø & Co in Copenhagen (Denmark) offers 8 different types of waters from 4 brands. They also have fascinating water pairing packages for £70. 
In Asia, Paris 1930 in Taipei in Taiwan, Water Library in Bangkok and Fusion in Al Khobar in Saudi Arabia are leading names. 
Paris 1930 has a water menu with ultra-premium labels which complement the oriental cuisine of the restaurant. The menus are expansive, informing about the country of origin and mineral levels. This is a must-visit for any true water sommelier. 
Restaurants and bars around the world charge differently for their waters depending on the brand.
What makes the water "special"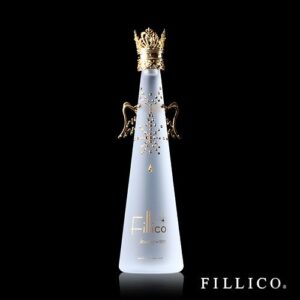 The waters in a water bar are no ordinary ones. Recent years have witnessed a surge in designer H2O. Of these, Japan's Fillico Jewellery Water holds a special spot. It comes from a spring in Kobe in Japan known for its purity and sweetness. Many of the waters served in these bars are sourced from pristine glaciers in Iceland to clear springs in Fiji and deep wells in Germany. The bottles in which they come are stylish works of art. A Swarovski crystal-studded bottle of this particular stuff will set you back thousands of dollars for a litre. 
You might be wondering how water can be so expensive. The exorbitant prices are not simply because of the water itself. They are sourced from some of the most pristine parts of the world, and also have high brand value. Additionally, many of these products are collaborations with projects that aim at conserving water resources. Much of the money generated is funnelled towards further research and conservation. 
How to pair
It is best to consult the water sommelier at the restaurant. However, if they do not have one, try to order a wide variety of water brands which have different mineral levels. It is best to start with the water which has the highest mineral content and make your way to the one with the lowest mineral content. Waters with higher mineral content open up your palate, making it more sensitive to tastes. 
Water bars in India
The idea of a water bar has not yet made its entry in India. India with its numerous fresh water springs, be it in the Nilgiris or far reaching parts in the North east, would make for an ideal venue for exploring the concept. Especially in regions like the Himalayas, each hill produces water that has a completely unique taste.
Upgrading technology required to maintaining the water at its correct temperature is also vital. Not to forget, it is equally important to maintain the health of these remote regions and not deplete their natural resources. All we need is an enterprising mind!
Water, the most abundantly available liquid on the planet, is integral to human survival. There is nothing that can quench our thirst like it. The pain of not finding it when thirsty and the relief of gulping it down once you do is simply unparalleled.
Imagine this. You have had a long day and are exhausted. You make your way to your favourite bar, hoping to spend a couple of hours relaxing and having your favourite drink. It arrives, and you sip it. The coolness, the crystal-like sparkle and the absolute deliciousness makes it the drink of the gods! Be it a wine or water, what difference does it make. The taste and satisfaction is still the same. Now, the idea behind water bars may not seem so ridiculous.