Living the royal life has always been on the top of everyone's bucket list. And especially when you belong to India, you are surrounded by age-old history and royalty. The words Maharaja or Nawabs conjure up images of grandeur, palaces, Rolls Royce, and jet setting lifestyles.
Talking about the royalties of India, wealth accumulation has never been an issue. Even after 72 years of independence, the royal families of India have been living a life of heritage and luxury. The jeweled swords and couture sarees reveal the opulent lifestyle of Maharanis and Maharajas.
Even though India's royalty lost their official powers at the time of independence, they are still immensely wealthy and influential.
The state of Rajasthan has a history dating back to thousands of years. It was ruled by various Rajput rulers/experienced Mughal as well as the Maratha Empire amongst others. Thus, it is quite evident that the culture of this biggest Indian state is inspired by various dynasties, which led to the establishment of multiple palaces, and monuments, which now have become the perfect tourist destinations for travelers from all over the world.  
Chateaus, or more commonly known as palaces, have played an essential role in the lives of the royal families. The legend has it, the better and more significant the palace of a king was, he was considered more powerful.
DEVSHREE DEOGARH RAJASTHAN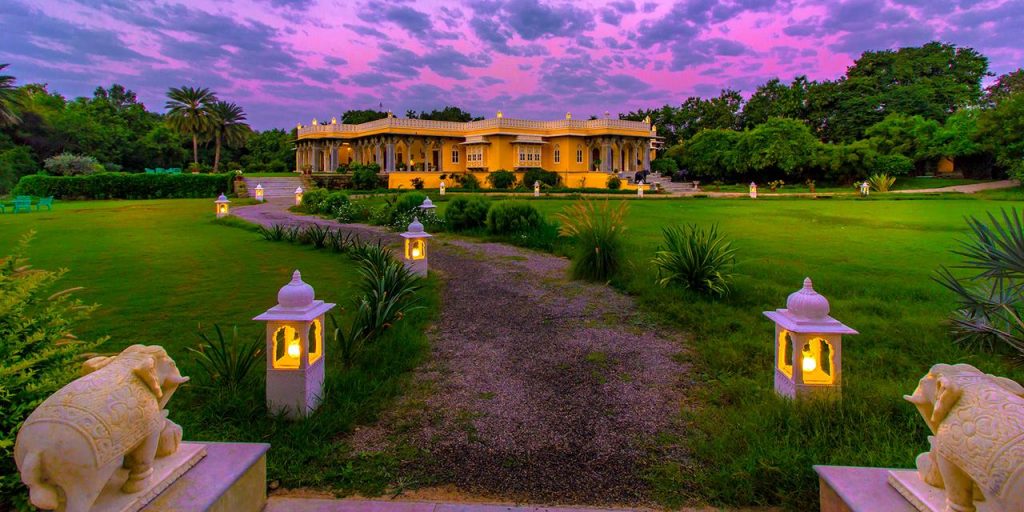 One such historical palace in Rajasthan is Devshree Deogarh. Devshree Deogarh, Rajasthan is one of those heritage places in Rajasthan, which reflects the extravagance and royal family of the Chundawat clan of Rajputs of Mewar. A heritage hotel, situated between Jaipur and Udaipur, Devshree Deogarh boasts the traditional architecture of haveli, where one can experience the insights of being a royal of India.
One of the most famous yet offbeat weekend getaways for Rajasthanis, here one can experience the lifestyle of kings and queens. Want to know more about this exquisite place? Then look out for our magazine for an exclusive interview with the royal family.