Travel magazines may seem like a thing of the past since digital media has revolutionised the way we travel. Today, we get to pick out the destination, make our itinerary and book our tickets in a jiffy. With the incoming of social media, this landscape has further transformed. From reels to shorts to posts, we are constantly bombarded with information. But not all of this is unhelpful. Sometimes, scrolling through our Instagram is what inspires us to make our travel plans.
In such a context, one wonders about the relevance of a travel magazine. In view of the US Edition of Nat Geo Traveler shutting down, this question seems justified. However, I am vehemently opposed to those who think travel magazines are outdated. To me, the medium remains the most authentic, most immersive and most reliable source of information out there. Moreover, a travel magazine is the best way to gain wisdom and guidance about travelling. While I am not opposed to digitisation (on the contrary, I work hard to imbibe it into my company), nothing beats the feel of holding a newly printed magazine- the smell of the pages, the bright colours and the ease of holding it is just unmatched.
Here are 5 of the best travel magazines in India:
Carefully curated, Travel Links remains a strong and honest voice in the world of travelling in India. The best travel magazine in India, it covers niche destinations and exotic itineraries. The travel magazine strives to bring the best content to its community of loyal readers. Furthermore, the stories have a personal touch and the photographs are unparalleled in their vibrance. With a unique attention to detail and a zeal to produce the best content, the travel magazine has achieved new heights. The content is surely a treasure trove for any traveler, from the backpacker to the luxury tourist. Additionally, the magazine adds immeasurable value to the honest traveller with its emphasis on sustainability and eco-friendly tourism.
Frequency- Quarterly
Price- ₹150
A globally renowned travel guide, Wanderlust strives to inspire authentic travel experiences. They feature travel stories, news and tips for amateur travellers. Covering unique topics and sharing brilliant ideas, Wanderlust has undoubtedly earned its place on this list.
Frequency- Bi-monthly
A colourful synthesis of cultures, cuisines and nature, Travel+Leisure India has gained its reputation in the fields of luxury travel, fine dining, aviation and hospitality. A travel and lifestyle magazine, they cover travel news, hotel reviews and celebrity interviews.
Frequency- Bi-monthly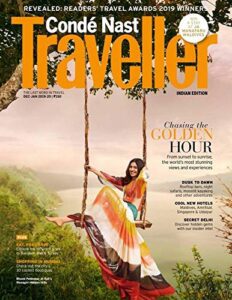 A gold mine for the luxury traveler, Conde Nast focuses on high-end travelling. For most, it is an aspirational magazine with little real life implications. The everyday backpacker would not find much use in it. However, with nine international editions, the magazine features some of the most exotic and premium destinations in the world.
Frequency- Bi-monthly
Price- ₹200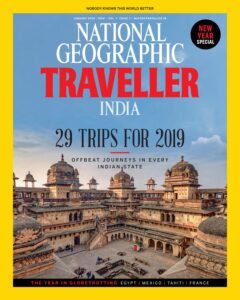 A globally renowned name, Nat Geo India has some of the most authentic stories in their portfolio. Written by acclaimed photographers, wildlife enthusiasts and researchers, these stories lend a truly unique character to their travel magazine. While their content itself is world-class, it's their award-winning photographs that steal the show.

Frequency- Monthly
Price- ₹150
Thus, travel magazines are not going away anytime soon. They are here to take root and flourish, and help us travellers learn more everyday!