Pulsating Train Tours
Ask anyone about their memory of a train journey in the past, their mind would immediately remember noisy compartments filled with sweaty passengers, smelly surroundings, slow chugs over railway tracks and an ordeal of few hours before the destination.
But not anymore. Train travels can actually be fun, a thrilling experience, and yes even luxurious over some special routes of natural splendor and glorious landscapes. As train travelers get intrigued by the scenic beauty of a few places best visited on a train that pamper you with excellent service and lets you breathe in the vistas while moving at a romantic languorous pace.
RituGhai brings to you a few train travels best known for their enthralling uniqueness.
The Himalayan Queen from Kalka to Shimla connects Kalka at a height of 656 meters to Shimla at 2076 meters from sea level. There are around 900 curves in this 5 hours journey aboard Kalka Shimla Railway, officially declared as World Heritage Site by UNESCO.
The route passes through beautiful valleys and hills in an upward direction. The Shivalik Deluxe Express on this line connects Howrah (Kolkata) to Kalka Mail while passing through Old Delhi station. Well-equipped coaches with all facilities, this train offers complimentary breakfast in the upward journey to Shimla and dinner in the downward journey to Kalka.
On your way through 102 tunnels and across a number of bridges and valleys, you can see SOLAN BREWERY, the beautiful Arch Gallery Bridge, panoramic views of valleys, pine forests and dramatic mountain peaks.
***********************************************************
Palace on Wheels is one of the most memorable ways to explore the stately splendor of Royal Rajasthan.
Departing from New Delhi, this train completes its journey in 8 days and covers the cities of Jaipur (the Pink city), Sawai, Madhopur, Chittaurgarh, Udaipur (City of Lakes), Jaisalmer (the Golden city), Jodhpur (The Blue city), famed Bharatpur bird sanctuary, wildlife-rich Ranthambore National Park, and Agra, before returning to New Delhi. Managed and operated by Rajasthan Tourism Development Corporation, this redefined luxurious train has been refurbished by ace interior designer, Payal Kapoor.
About 23 coaches each named after the ancient Rajput states have been designed as replicas of the original saloon carriages of the Maharajas. Well-equipped with luxury amenities and Wi-Fi, bar cum lounge, 14 saloons, a spa and dining facilities to serve you continental, Chinese cuisine. Travel in royalty and create memories for years to come. The romance and elegance of the bygone era comes alive on Palace of Wheels.
***********************************************************
Jammu – Baramullah railway track that connects Jammu, Udhampur, Srinagar, and Baramulla is a beautiful railway route in India despite being laden with undulating and rugged terrain and extremely cold temperature. This 4 hours journey aboard a strew of Cherry coloured trains is a fascinating way to experience the paradise – Kashmir Valley. At present construction of a patch of the route is in progress between the places Udhampur and Banihal. On completion, this will connect Srinagar to major cities of India.
The trains moves through India's Largest Railway Tunnel (11.2 km long) and cross over the Pir-Panjal Range to reach Qazigund were you can delve in the vast Kashmir meadows. Other stations include Anantnag and Srinagar. Well equipped with Broad Chair Car Seats and large glass windows, the train provides an uninterrupted view of the landscape.
***********************************************************
Darjeeling Himalayan Railway from New Jalpaiguri to Darjeeling is a beautiful toy train journey that runs on meter gauge from Jalpaiguri to Darjeeling. Breathtaking views as the train take you through vistas of snow-capped mountains, verdant forests, and the tea garden, where you will be mesmerized with the smell of tea. One can also spot the magnificent Kanchenjunga on a clear sky day. The Ghoom Station is the highest point reached by railway (7,407ft) and from here the train descends for four miles down a spur to Darjeeling Station. The speciality of this seven-hour route is loops and more than 130 unmanned level crossings.
***********************************************************
Island Express from Kanyakumari to Trivandrum is a short train journey through paths laden with coconut trees, swaying palm trees of "God's own country" – Kerala, typical south Indian architecture, ornately decorated temples and Keralite churches.  The ride is packed with delicious sensory ticklers that you can savour while reaching the mesmerizing beaches of Kerala backed by rugged cliffs.
***********************************************************
Golden Chariot, the luxury train from Bangalore to Goa takes you back to 1,600 years of history. It chugs along with Karnataka to the grand palace of Mysore and the enigmatic 14th-century ruins of Hampi. Other gems en route this six nights journey include the wildlife-rich Kabini jungle, Bandipur National Park, Mysore, Halebidu, Chikmagalur, Badami-Pattadakal-Aihole and Goa. The amazing landscapes of Karnataka, temples, palaces, and beaches come alive on Golden Chariot in a luxurious fashion.
***********************************************************
The Indian Maharaja – Deccan Odyssey is a 10 nights train aboard this luxury train that takes you from Pune to Delhi and back. Equipped with ayurvedic massage center, a beauty parlor, steam baths, a gymnasium, library, business center, and luxury suites – this train stops at Ajanta Ellora caves in Maharashtra before reaching the Taj Mahal in Agra. A definite must travel for people who wish to travel in style.
***********************************************************
But there is nothing stopping the Hodophile who likes to extend his experience to across the border. A few unmissable train journeys around the world that promise to leave you starry-eyed and asking for more.
Blue Train from Pretoria to Cape Town in South Africa is one of the most luxurious experiences with attention to detail. Tailor-made packages across the breathtaking countryside on this 2-night journey of 1600 kms will take you on a Train safari to idyllic sceneries, an excursion in Kimberley for a visit to Big Hole and Diamond mine museum.
********************************************************
Rovos Rail is a luxury train travel on rebuilt 1920s carriages around South Africa along the Garden Route, and through Botswana, Zimbabwe, Zambia and Tanzania. It includes the iconic 14-day trip from Cape Town to Dar es Salaam in Tanzania.
********************************************************
Jungfrau Bahn Railway is a 1000 mm meter-gauge railway which runs 9 kilometers from Klein Scheidegg to the highest railway station in Europe at Jungfraujoch.
A network of mountain trains from Interlaken Ostruns entirely within the Jungfrau Tunnel, built into the Eiger and Monchmountain and culminate at the Jungfraujoch which is the site of the highest train station in Europe. Known as the "Top of Europe" – it is the highlight of every Swiss trip.
The line travels for most of its length inside the mountains, before reaching its terminus below the spitz peak between the Eiger and Jungfrau called "The Sphinx".The Sphinx building and observation terrace stand 117 metres above the Jungfraujoch-Top of Europe and provide stunning 360° views. Not only a spectacular sight but an excellent place for a wide range of scientific research projects with the pure air and easy railway access providing ideal prerequisites.   A viewing platform below the Sphinx observatory dome looks out on the glacial snows and high Alps vistas and mountain views.
At the other end of the complex is the "Top of Europe" Glacier Restaurant for sit down dining where the mountain views can be enjoyed from the warm comfort of indoors.
********************************************************
The Golden Pass Line connects the centre of Switzerland with the shores of Lake Geneva. Lucerne is where most people start their Golden Pass journey and witness spectacular views of Lion's Monument and Glacier Garden. On way from Lucerne to Interlaken, one will pass the picturesque Lake Lungern. The train starts climbing up to Brunig Pass at 3.307 feet above sea level offering stunning views over Lake Brienz and into the Bernese Alps. The most beautiful view on your way to the little town of Spiez is of Lake Thun. For Mountain lovers, Golden Pass takes you through Bernese Oberland endowed with lush meadows, glaciers, hiking trails and amazing landscapes. Montreux, the beautiful city by Lake Geneva is the end of the Golden Pass line. Here one can visit Château de Chillon, the city of Vevey UNESCO site of Lavaux vineyards, or simply join the year-round Montreux Jazz Festival.
********************************************************
Glacier Express, Switzerland is one of the most scenic train journey running between Zermatt and St Moritz. This eight-hour journey navigates through spiraling tunnels and viaducts as it climbs to the Albula Tunnel. Watch in utter delight the White Mountains and villages dusted with snow.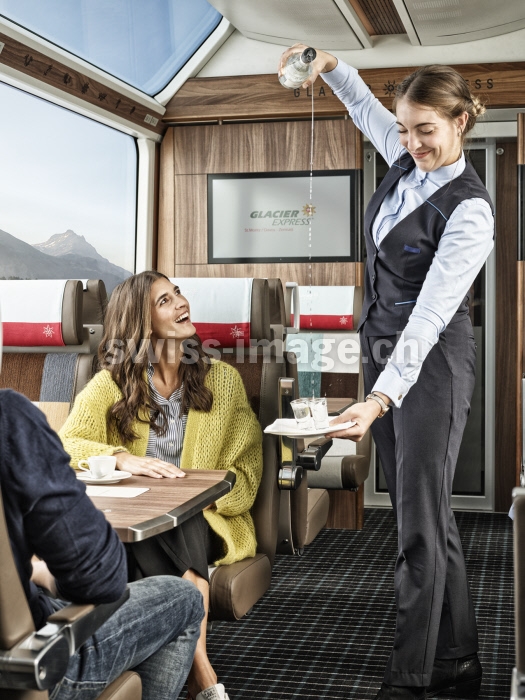 Kunal Kothari, representing the Glacier Express and Bernina Express trains in India and the sub-continent. Gives a quick brief on how cleanliness and sanitization is being maintained in the trains in the wake of Corona Virus threat.
"Dense forests, crystal-clear lakes and fresh mountain air: as a travel destination, Switzerland offers not only pristine nature but also safety and a good health system. The protection of passengers and employees continues to be the top priority. The country's tourism service providers are taking special measures to protect their guests, ensuring they enjoy their stay in Switzerland. 
The cleaning of the trains has been intensified. All contact surfaces such as handrails, buttons, tables, armrests, and toilets are cleaned and disinfected several times a day.  Cleaning is frequently carried out at the stations. Passengers are provided with facilities to wash their hands in the open WC facilities at the stations in accordance with the regulations. Disinfectant dispensers have been installed at staffed stations. The public transport operators strongly recommend that customers wear protective masks on public transport if the two-metre distance cannot be maintained. European and Swiss nationals can buy tickets online, in apps or from vending machines, and pay contact-free at ticket counters. The protection concept of public transport is also based on the personal responsibility and solidarity of the travellers. If they adhere to the measures specified, they can travel safely on Swiss public transport", explains Kunal and further adds, "The Bernina Express operates one train per direction between Chur and Tirano. The Bernina Express Bus, which provides connections to the Bernina Express between Tirano and Lugano, is back in service from June 27, 2020.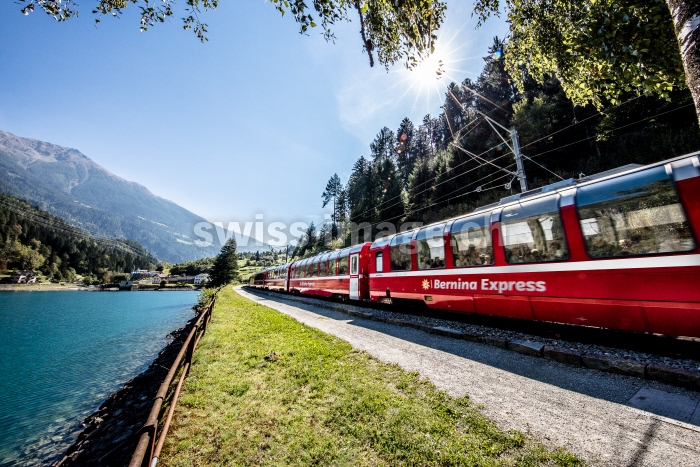 The Glacier Express operates with one train per direction between St. Moritz and Zermatt. For the restart, the panoramic train will be presented in a new look: all carriages freshly renovated and based on the elegant style of the Excellence Class introduced last year. From 6th June 2020 group reservations have been made possible. Moreover, the on-board catering on Glacier Express and Bernina Express will resume with minimal changes to service due to hygiene rules.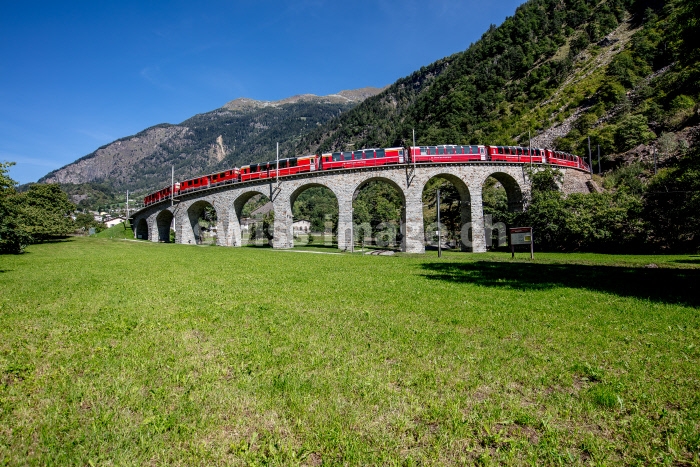 Celebrating the 90th anniversary of the Glacier Express, all panoramic cars are being renovated to ensure passengers have a more comfortable and pleasant journey. Following the relaunch of the Excellence Class cars in 2019, the newly renovated 1st and 2nd class panoramic cars leave nothing to be desired".
********************************************************
"Puffing Billy, Victoria's most iconic tourist attractions is one of Australia's oldest and best-preserved heritage steam railways, located only 60 minutes from Melbourne CBD."Situated in the picturesque and verdant Dandenong Ranges, this living legend –  Puffing Billy was built in 1900 to serve the local communities that live in the hills, carrying anything from passengers to timber, livestock, potatoes, and plants. Today, the railway is a century-old not-for-profit steam railway that connects people with the past, the environment, and each other.
Experience the magic of steam train travel from the moment you arrive with the sight of the historic locomotives preparing for departure at the station, the smell of steam billowing out of the vessel's chimney and the evocative sound of the train's whistle.
Ride in open side carriages over the hill, down the valley and into the lush forest on the original 24km mountain track between Belgrave and Gembrook as you enjoy the simplicity and beauty of the region", says Sheena Dang, Communication Executive, Puffing Billy Railway.
******************************************************************
The Ghan from Adelaide in Australia travels through outback destinations such as Alice Springs and Katherine, before arriving in Darwin. A four-day package takes you for an excursion to opal-mining Coober Pedy.
********************************************************
TranzAlpine in New Zealand traverses the Southern Alps along the 139-mile route in a five-hour trip between Christchurch and Greymouth. Astounding vistas of Lake Sarah, the Waimakariri River and verdant beech forests through panoramic windows up to the train's ceiling will leave you mesmerized.
********************************************************
VIA Rail Canada is an iconic train journey through all regions of Canada spanning from the Atlantic to the Pacific and from the Great Lakes to Hudson Bay. Just hit the tracks and you will find the amazing world waiting for you. Explore the exotic skyscrapers and mountain peaks. Admire the spectacular ice and glacial lakes. Capture the spirit of Canada as VIA Rail takes you into its alcove of joy where the most scenic sights such as shining lakes, vast forests, sweeping prairies, soaring mountains, and ocean shores are within reach.
VIA rail operates more than 500 trains weekly on 12,500 kilometres of track supported with a fleet of 396 passenger cars, 78 active locomotives and 159 railway stations. High-level coaches and lounge cars equipped with all the amenities and technology for modern travel, VIA is the most accessible public transportation for all Canadians since years. There are customized tour packages and theme excursions that take the passenger on a golfing holiday, spa vacation, a fishing trip or a grand tour of Canada from coast to coast in a hassle-free and cost-effective travel plans that include train journey, accommodations, and activities.
Via operates over 475 trains per week over 19 routes, marketed in four broad categories:[74]
Ontario and Quebec comprising of frequent regional and local trains between the major cities.
The Maritime Way provides long-distance service between Quebec and Maritime provinces.
The Great Western Way between Southern Ontario and West Canada.
Adventure Routes offer essential rail transportation in rural northern areas over five regional and long-distance routes:
So whether you set off to discover the Rockies from Toronto to Vancouver, experience the extraordinary wildlife and natural phenomena of the tundra landscape from Winnipeg to Churchill, go on a shopping and dining spree from Toronto to Montréal or have a taste of Canadian culture, tradition, hospitality and fresh seafood from Montréal to Halifax, VIA rail promises a journey full of exuberance and luxury.
********************************************************
Great Britain is a great place to explore by train especially on these two train journeys.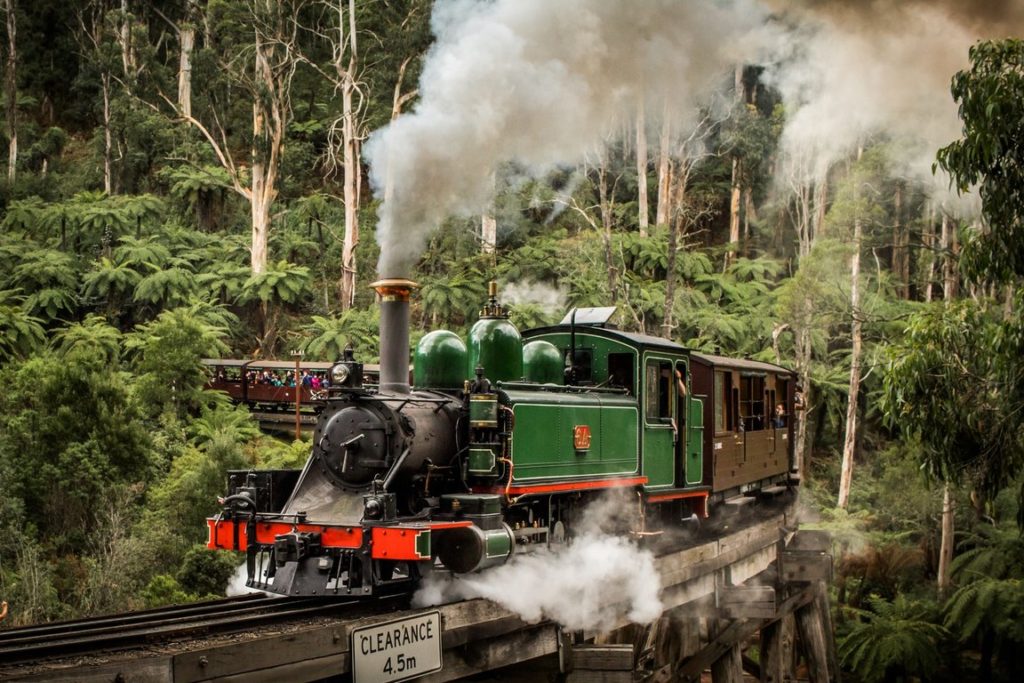 Royal Scotsman from Edinburgh is a four-night tour through the amazing landscape of the Scottish Highlands. Historic castles, mysterious lochs, visit a whiskey distillery are some of the highlights. For Golf lovers, there is a Scottish Golf Tour where one gets a chance to accompany and learn from professional Scottish golfer Sam Torrance. The entire journey through the natural wonders is nothing but magical.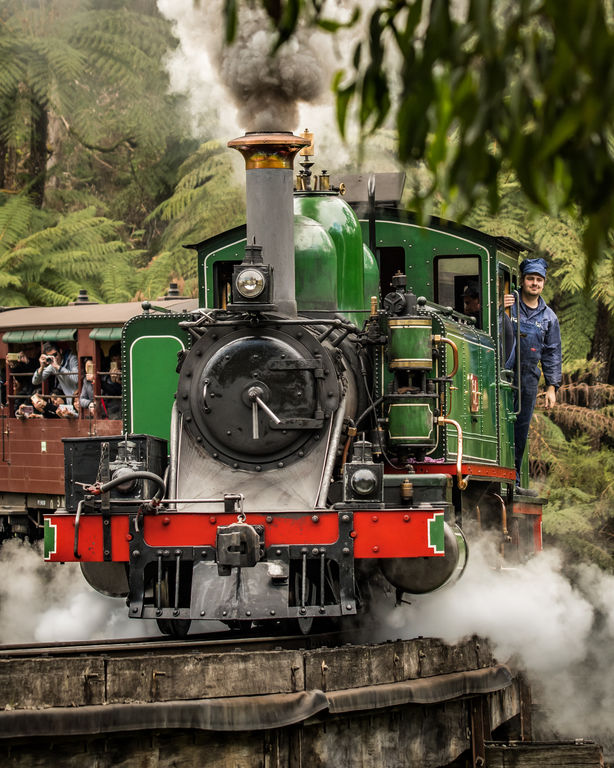 Grand Hibernian from Dublin is Ireland's first-ever luxury train since 2016. It includes the adventurous Legends and Loughs tour, private tours of Blarney Castle, and a tasting session at the Irish whiskey museum. The train also takes you to Lakes of Killarney, where you can ride a traditional jaunting car or go for a boating excursion on Lough Leane.
********************************************************
Like a sweet aroma of a perfume that fills your senses, beautiful train journeys remain with you like a whiff.
Article by Ritu Ghai is an experienced writer for the last 20 years, who loves to read and play with her pets in her leisure time.