Journey to Joy: Family Escapades in Bahrain
Bahrain  https://travellinkslive.com/bahrain-the-land-of-limitless-possibilities/, a captivating island nation in the heart of the Arabian Gulf, beckons families with its enchanting blend of history, culture, and modern wonders. From exploring ancient sites to indulging in modern entertainment, Bahrain offers an array of activities that cater to all ages, making it the ideal destination for a family getaway. Let's embark on a journey through some of the most exciting experiences you can share with your loved ones in this remarkable kingdom.
Bahrain International Circuit
Roar into action with go-karting adventures that challenge the whole family. Take guided tours to explore the inner workings of the circuit, from pit lanes to control towers. Feel the adrenaline as you discover driving experiences that put you behind the wheel of high-performance cars. With events, festivals, and picnics on offer, Bahrain International Circuit promises a day of excitement and togetherness that every family member will cherish.
Gravity Indoor Skydiving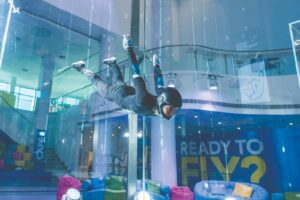 Elevate your family's thrill-seeking quotient with a visit to Gravity Indoor Skydiving in Bahrain. Experience the exhilaration of free-fall without the altitude. Together, you can defy gravity and float within the vertical wind tunnel, a safe and controlled environment perfect for all ages. Bond over this unforgettable adventure as you laugh, share adrenaline rushes, and create lasting memories. Gravity Indoor Skydiving offers an exciting family activity that will have everyone soaring with joy.
Immersion in Manama Souq:
Stroll through the vibrant Manama Souq, a bustling market brimming with treasures from intricate textiles to aromatic spices. Immerse yourselves in the sights, scents, and sounds of Bahraini culture. Engage in friendly haggling as you shop for souvenirs that embody the spirit of the island.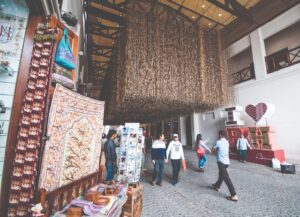 Stroll hand in hand through the bustling lanes, exploring radiant treasures and engaging with local artisans. From choosing a sparkling keepsake to sharing stories over aromatic teas, the Gold Souk offers an enchanting space for families to bond, create memories, and immerse themselves in the rich cultural tapestry of Bahrain.
Bahrain National Museum: A Journey Through Time
Embark on a captivating journey through Bahrain's history at the Bahrain National Museum. As you step through its doors, you'll be transported back in time, unraveling the stories of ancient civilizations that once thrived on the island. The museum's interactive exhibits engage visitors of all ages, making learning about Bahrain's past a delightful experience.
       Qal'at al-Bahrain: Ancient Forts and Timeless Stories
For a deeper dive into the island's history, a visit to Qal'at al-Bahrain is a must. This ancient fort, a UNESCO World Heritage Site, offers a glimpse into the past with its well-preserved ruins. Wander through the passageways, climb watchtowers for panoramic views, and let your imagination run wild as you explore the remnants of civilizations that once called this fort home.
Lost Paradise of Dilmun Water Park: Splash into Adventure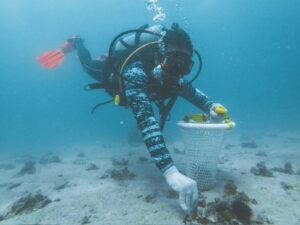 For an exhilarating day of water-based fun, head to the Lost Paradise of Dilmun Water Park. From thrilling slides to lazy rivers, the park caters to both adrenaline junkies and those seeking relaxation. Enjoy a day of laughter and excitement with your loved ones.
          Go island hopping at Al Dar island and Jarada Island!
Discover the perfect blend of excitement and relaxation on Al Dar Island. Dive into thrilling water sports or simply unwind on its serene beaches – the choice is yours! Or escape to the untouched beauty of Jarada Island. Accessible only by boat, its crystal-clear waters make it a haven for nature enthusiasts seeking peace and tranquility. For those seeking an extra dose of excitement, there's the option of  pearl diving at Jarada Island.  Reach into the depths to retrieve an oyster resting on the ocean floor. And if lucky,  you might uncover a precious pearl within, a treasure you can carry home as a cherished keepsake.
     Discover Al Fateh Mosque
Discover the grandeur of Bahrain's iconic Al Fateh Mosque with your family. This architectural marvel invites you to embark on a cultural journey together. Explore its intricate design, admire the world's largest fiberglass dome, and gain insights into Islamic art and architecture.
   Royal Camel Farm
Witness daily routines, from feeding to grooming, and engage in educational experiences that provide insight into the significance of these remarkable creatures in Bahrain's history. With the opportunity to interact with the camels and capture precious family moments, a visit to the Royal Camel Farm promises an enriching and unforgettable outing.
In conclusion, Bahrain  https://www.bahrain.bh/ is a haven for families seeking diverse experiences that combine history, culture, and adventure. From exploring ancient sites to enjoying modern entertainment, the island nation offers an array of activities that promise cherished memories. So pack your bags, gather your loved ones, and embark on a journey of discovery and togetherness in the heart of the Arabian Gulf.