Thailand has something for everyone. From culture, healing, and food to nature, adventure sports, and a thriving nightlife, Thailand is indeed the "land of smiles" for myriad reasons.
If beaches come to your mind when you think of Thailand, there is a wide range of activities that you can try near the sea beaches. If Muay Thai came to your mind, congratulations on having recognised the national sport of Thailand!
Here are the top 7 sports (and a bonus) that you should indulge in when you visit the beautiful Thailand:
1.    Kayaking
You can also try kayaking when in Thailand. Head straight to Phuket for a plethora of caves, lagoons and islands waiting to be explored. Popular kayaking Thai destinations include Krabi Islands, Phi Phi Islands, and Phuket.
If you are looking for an off-beaten track, Chiang Mai is your best bet. Kayaking takes place about 50-80 km north of the mighty Chiang Mai river. The best time for kayaking is during the winters, when the weather and water conditions are favourable.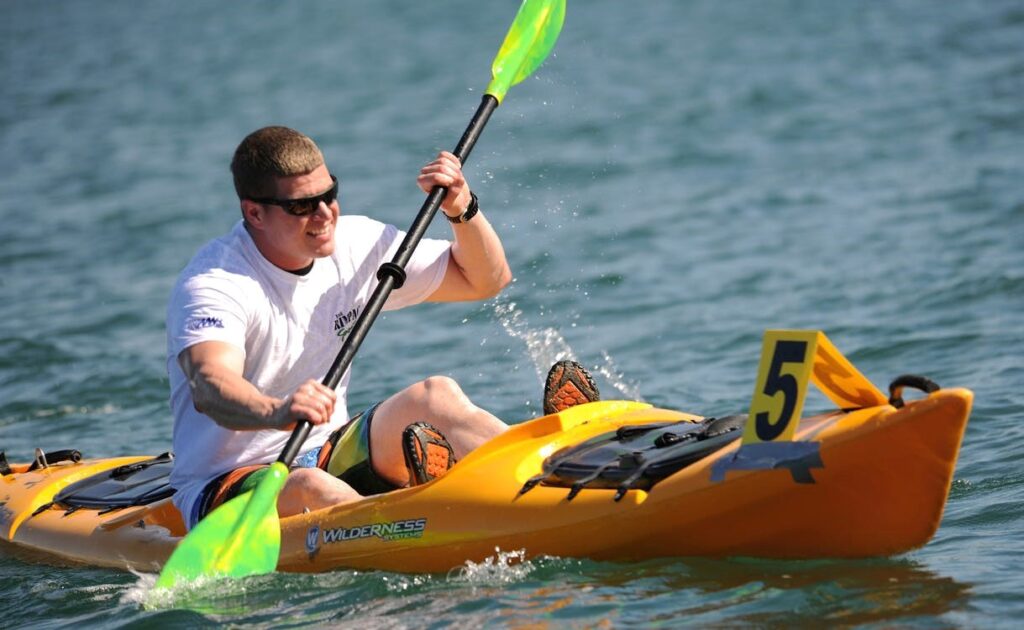 2.    Diving and Snorkelling
Want to dive into the deep waters and feel the rush of adrenaline within you? If you are on the Gulf coast towards the east, Koh Tao can be your go-to place a popular diving destination. Closer to Similan Islands on the west? Try the Andaman waters for diving at Khao Lak. Remember, you would go beyond the scuba limits of 40 metres when you go deep sea diving.
Do you want to see the life underwater? Though you would not meet a mermaid, get ready to be enchanted as you witness the sheer beauty underwater during snorkelling. Book a session at Pattaya, Surin Islands, Koh Phi Phi, Koh Pha-Ngnan and Phuket. Do not forget to say hi to Nemo for us!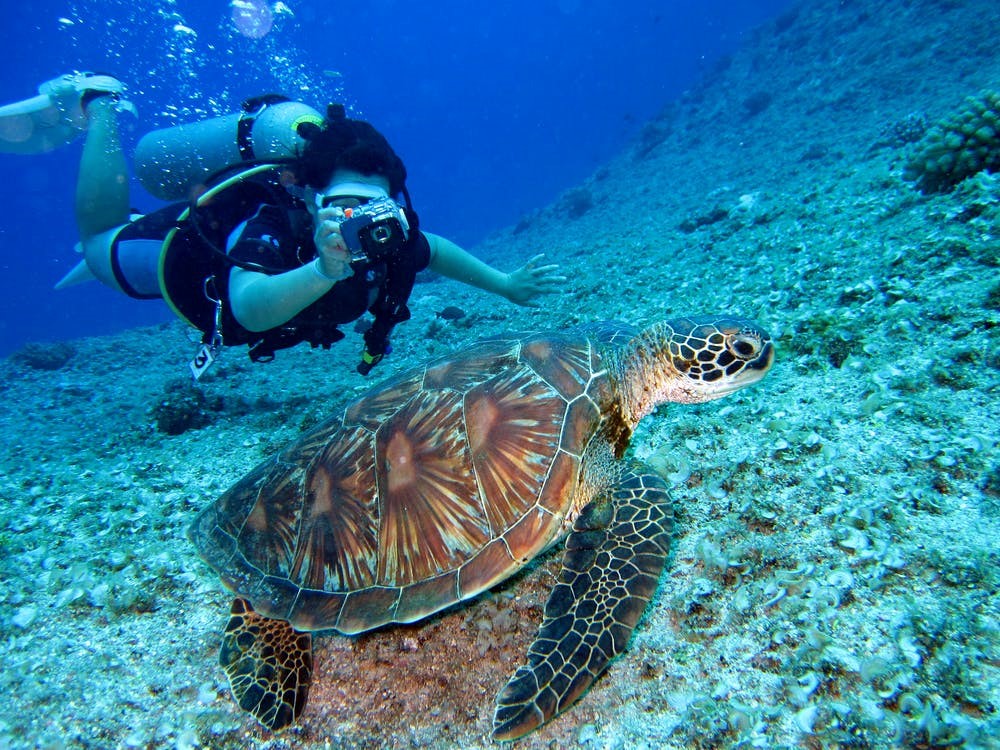 3.    Surfing
Phuket is known for surfing. Visit the island from June to September for a wonderful surfing session when the 'Phuket Surf Fest' is held. Kata Noi Beach here is the most famous centre for all things surfing. You can find swells of 0.5 to 2 metres at many Phuket beaches during the surfing season.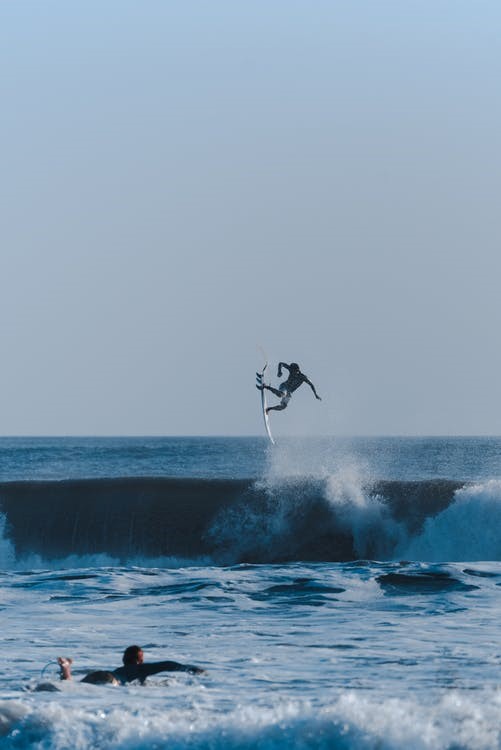 4.    Trekking and Rock Climbing
Chiang Mai and Chiang Rai have beautiful treks for you to explore. The mountain trails provide the opportunity to experience hill-tribe culture. Towards the south, you can hike to Koh Tao and Koh Lipe for unforgettable memories of turquoise waters.
Beginner or advanced, Krabi in southern Thailand offers fabulous spots to enjoy breath-taking views as you climb the rocks. Railey and Tonsai have crystal clear waters and limestone cliffs that would provide you ample prospects to learn the ropes, or advance your skills.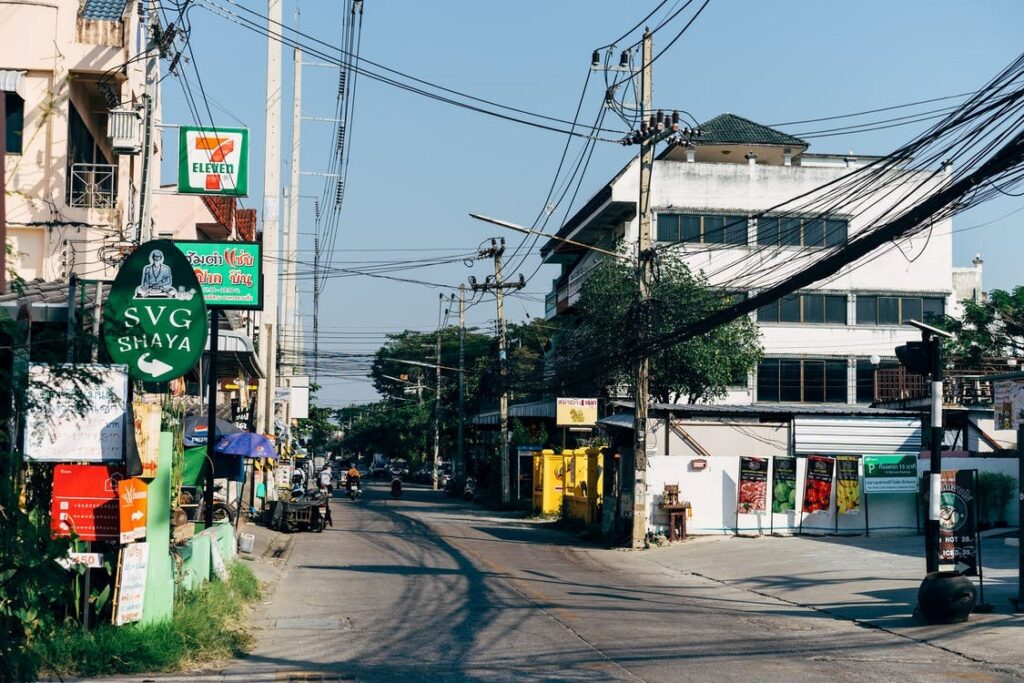 5.    Biking
An excellent way to discover Thailand, biking is ideal for enjoying the quiet lanes and Thai scenic beauty. What more, you can indulge in some delicious delights from the street as you pedal across. Hire a bike at Historical Parks at Ayutthaya, Sukhothai and Si Satchanalai Historical Parks, or look at the tours offered by specialist companies in Bangkok.
Continue the biking fun in Chiang Mai, which is the ultimate biking paradise for fun, challenging, and exciting mountain trails. You get to experience the raw beauty of the countryside as you bike down the mountains, forests, and lakes, while making your way to the hidden calm and serene in the forest.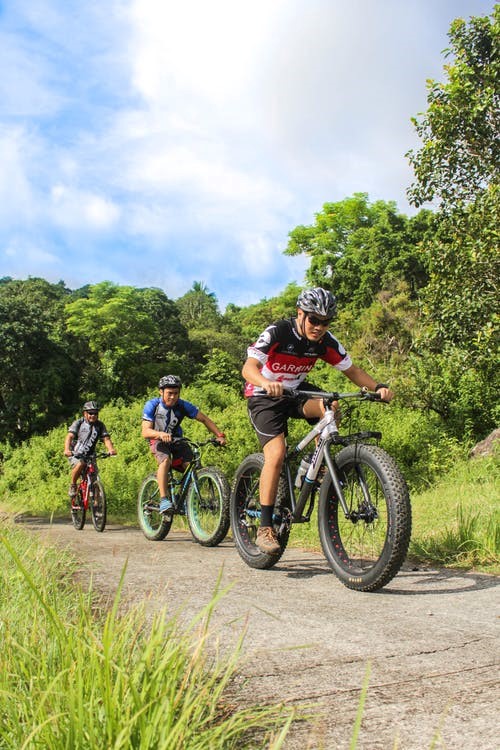 6.    Scuba Diving and White-Water Rafting
Head to Mu Koh Surin National Park from February to April to experience swimming next to 30 feet gentle giants. Yes, we are talking about scuba diving with the whale sharks! Equally beautiful are the dive sites near Similan Islands and Phuket for exploring the life below water.
From level 1 to 5, rapids in Pai, Chiang Mai and Chumpon can offer an adrenaline-pumping, blood-rushing white-water rafting experience. Have memorable trips as you try rafting expeditions set among the tropical forests and bamboo camps in the Mae Taeng River between July and February.
7.    Kiteboarding and Wakeboarding
Not everything can match up to the adventure offered by kiteboarding. Consistent wind conditions power the large kite that pulls you on the water as you feel the thrill in Thai waters. Head to Pattaya, Hua Hin, Phuket, or Koh Samui to learn kiteboarding and feel the wind, sun and waves!
Locals and tourists alike, wakeboarding is a favourite among all. Various wake parks have opened up in Thailand due to the growing popularity of the sport. Bangkok and Pattaya can provide thrilling wakeboarding experiences. Stand up or fall down, you will enjoy for sure!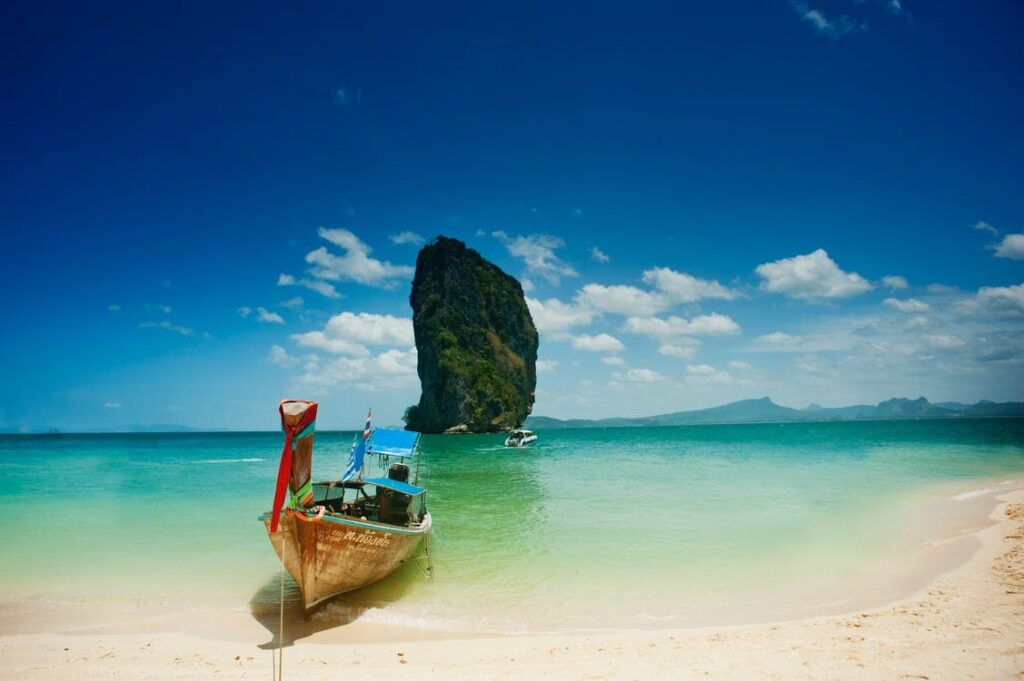 8.    And now, the bonus— Muay Thai.
The national sport of Thailand, Muay Thai is deeply ingrained in Thai culture, and traces its origins to centuries ago. Rajadamnern and Lumpinee Stadiums in Bangkok are some of the most popular arenas to watch Muay Thai. Many specialised companies offer Muay Thai training too. Fitness benefits are immense, and the unique experience is an added point for your unforgettable, thrilling, and adventure-filled trip to Thailand!