​From stunning sunsets to intimate catamaran cruises, to moonlit dinners, even romance is outsized in JAMAICA. Couples will return home with a deeply emotional and transformative experience to remember.
Jamaica is a land of unique culture, engaging adventurous activities, breath-taking landscapes, and panoramic views. It is the perfect place to spark romance and with so many options, the possibilities for creating spectacular memories are endless.
The destination has always been synonymous with romance and is home to several one-of-a-kind hotels that deliver just the right mix of Jamaican culture and romantic amenities to keep couples coming back for more. There are adults-only all-inclusive resorts, high-end luxury hotels, villas, apartments, and boutique properties. Each resort area has a wide range of hotels to make your romantic holiday unforgettable. Our top accommodation picks are Half Moon Jamaica, Hyatt Ziva Rose Hall, Round Hill Hotel & Villas, Breathless Resorts & Spas, Secrets Resorts & Spas and Sandals Royal Caribbean in Montego Bay, Rockhouse Hotel & Spa, The Caves, & Sunset at the Palms in Negril, Jamaica Inn, GoldenEye & Couples Tower Isle Jamaica in Ocho Rios and Kanopi House and Goblin Hill Villas at San San in Port Antonio
.
Starting from Jamaica's jagged coastline of thick foliage that opens to breath-taking waterfalls, idyllic secluded beaches, stunning sunsets, intimate catamaran cruises, moonlit dinners, and much more, Jamaica oozes romance. So, what might the perfect romantic vacation in Jamaica look like?
Here are 9 romantic things you can only experience in Jamaica which will make your vacation the most memorable experience for you and your sweetheart!
Relaxing ride down a river on a Bamboo Raft is one of Jamaica's most iconic activities and is perfect for lovers with time to spare. Experience being steered lazily down the picturesque Martha Brae River on an authentic bamboo raft for two surrounded by lush tropical paradise for blissful relaxation.
Take a night cruise on the Luminous Lagoon and witness the most spectacular wonder. Phosphorescent waters reveal the outline of fish and streaks of light as they swim around.
You can experience luxurious Spa treatments available for two that will revitalize the body and ignite passion. World-class spa retreats are found around the island at several of our exquisite resorts and hotels.
Witness nature adventures as you hike to the Reach Falls in Port Antonio for a blend of an adrenaline rush, lush green scenery, a waterfall cascading into a refreshing emerald pool, and a hidden cave. A trip into the Blue Mountains in Kingston reveals a dreamy and majestic ambiance where couples can feel hidden from the rest of the world.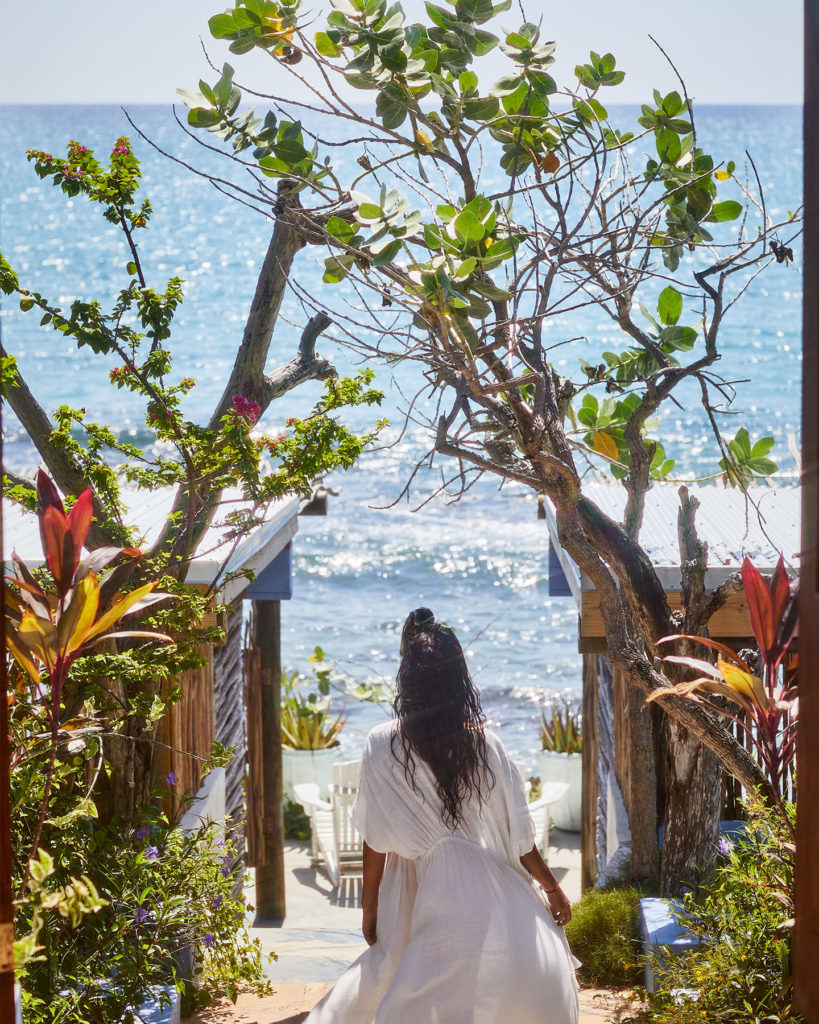 Enjoy climbing the Dunn's River Falls together, feel the bliss of the clear blue sea, and spend the most intimate moments, away from it all.
Get into the Rhythm of Jamaica in Negril, the perfect spot to stroll along with your partner and to enjoy live music on the Seven Mile Beach and West End. Every Monday and Saturday night heats up with live reggae shows at Bourbon Beach.
Experience Jamaica's vibrant nightlife and lively atmosphere at Rick's Café, which is the best place to watch an evening sunset. There is nothing more magical than an evening sunset here.
Enjoy Romantic Horseback Rides, saddle up on a horse with your partner and pass through trails of lush foliage, stonewashed cliffs, and breath-taking ocean views. This is one of the ultimate romantic experiences for vacationing couples in Jamaica.
Sail away along with the beauty of the Jamaican coastline, in the wake of a romantic Catamaran Cruise, with your loved one. Choose from any of the island's catamaran cruise tours. Not only will you spend three hours of quality time together, but catamarans also allow you to take in Jamaica's charming sunset and soak up stellar views of the cool blue Caribbean waters.
Did you know? Jamaica has won the "World's Leading Wedding Destination" award at The World Travel Awards in 2014, 2016, and 2017. To date, the country consistently ranks at the top of wedding and honeymoon destinations booked by travel agents.
The vibe and beauty of Jamaica offers an adventurous and laid-back lifestyle that you will love to experience. This is the place to visit when you are in search of adventure, romance, and non-stop fun!
***
About Jamaica Tourist Board 
The Jamaica Tourist Board (JTB), founded in 1955, is Jamaica's national tourism agency based in the capital city of Kingston. JTB offices are also located in Montego Bay, Miami, Toronto, and London. Representative offices are located in Berlin, Barcelona, Rome, Amsterdam and Mumbai.
TripAdvisor® ranked Jamaica as the #1 Caribbean Destination and #14 Best Destination in the World in 2019. Also, this year, the International Council of the Pacific Area Travel Writers Association (PATWA) named Jamaica the Destination of the Year and TravAlliance Media named JTB Best Tourism Board, and Jamaica as Best Culinary Destination, Best Wedding Destination, and Best Honeymoon Destination. Additionally, the JTB has been declared the Caribbean's Leading Tourist Board by the World Travel Awards (WTA) for thirteen consecutive years between 2006 and 2019. Jamaica also earned the WTA's award for the Caribbean's Leading Destination, World's Leading Cruise Destination, and World's Leading Family Destination. Jamaica is home to some of the world's best accommodations, attractions, and service providers that have won several awards throughout the years.