Inputs: Sneha Chakraborty
These seven stays reflect and give back to the destinations and natural attractions they showcase.
From comprehensive sustainable initiatives to eliminating the use of single-use plastic from amenities, Airbnbs in India and reinventing the concept of eco-conscious living that India has long represented in its historic culture. These glorious stays are taking measures to reduce their waste and promote easy holiday experiences, becoming frontrunners in natural conservation. We have come to terms with the idea of no longer using plastic water bottles, grocery bags, and travel products made with harmful components. Luxury vacations, or long weekend getaways, on the other hand, are much harder to do without, even though we are aware of climate change and carbon footprint numbers can put a real strain on our planet. Thankfully, there are ways to ensure we are taking more green trips, and it can start with staying at hotels that support the cause.
Walnut Grove Tree House and Spa
Mussoorie, Uttarakhand
For a lovely trip in and around Mussoorie in Uttarakhand or a weekend getaway to a home away from home, look no further than the Walnut Grove Tree House and Spa. The single bedroom luxury accommodation is nestled amidst forestland and is one of the most highly recommended stays for a natural retreat. The eco-factor is strong, reflecting in all of its amenities, without compromising with the opportunity to spoil its residents with luxury.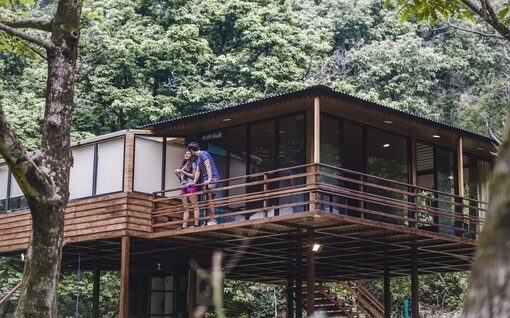 Antony's Eco Houseboat
Alappuzha, Kerala
Located at a distance of 900 meters from the Nehru Trophy Finishing Point in Alleppey, Antonys Eco Houseboat is the perfect way to explore the backwaters of Kerala, indulging in a bucket-list activity that will make the experience unforgettable. All the boats are solar-powered and equipped with eco-disposable recycling systems that make the stay perfect for a zero-waste holiday. Sit out on the balcony, and enjoy some bold Southern coffee as you sail away with the tropical calm sun.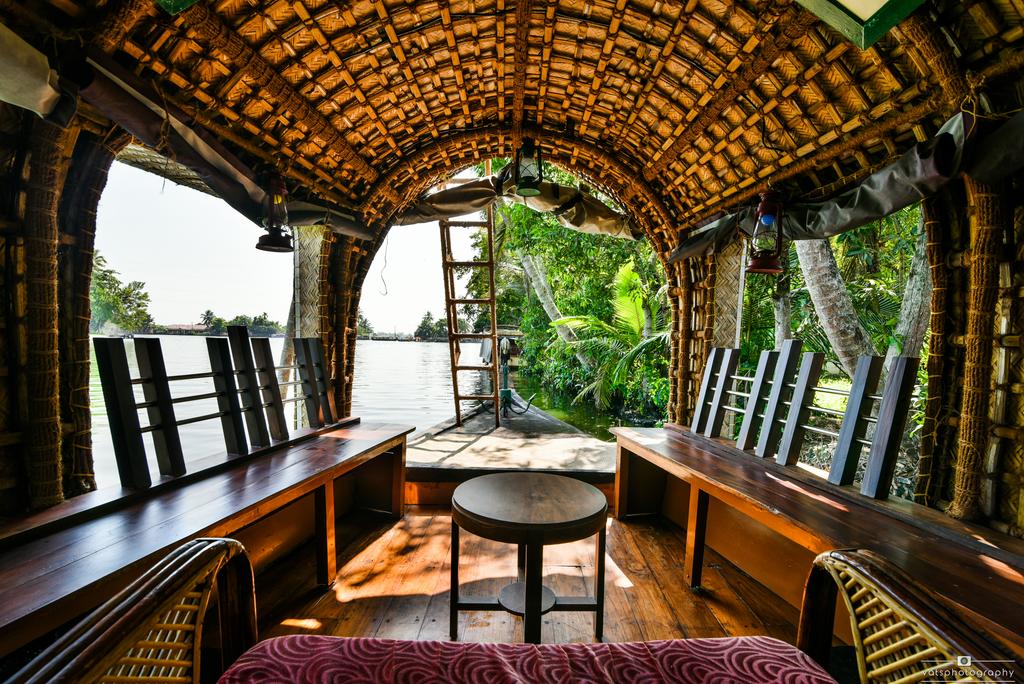 La Belle Vie Naukuchiatal
Nainital, Uttrakhand
A gem in the 'Lake District' of Uttrakhand, La Belle Vie Naukuchiatal is a sight for sore eyes. It has intriguing art hanging on the walls, and with the entire property built out of natural stones and reclaimed wood, this might be Nainital's most eco-friendly stay. There's an ala carte menu featuring some of Uttrakhand's most classic cuisines, you can head out to get up close with the stunning views of the Naukuchiatal Lake after a hearty brunch.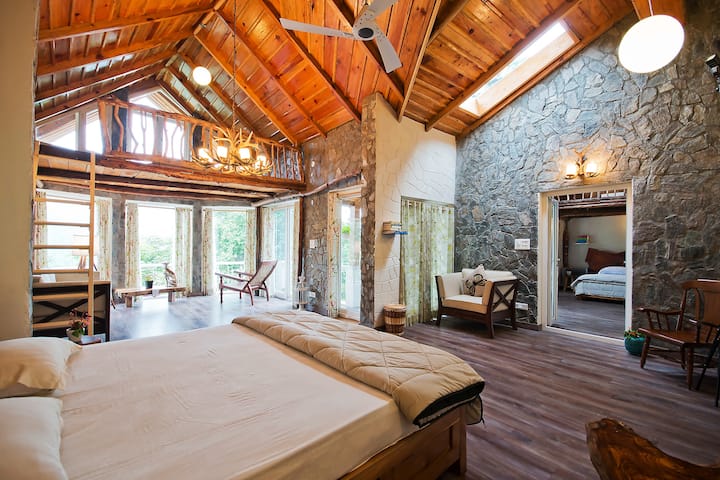 The Jannat View Duplex House
Mashobra, Himachal Pradesh
Tucked away in Mashobra's quaint suburb, the Jannat View Duplex House is perfect for a staycation. As you walk in, the beautiful wood carving on the roof starts reflecting the light like sunshine illuminate marble glass, and as you stray towards the window, a panoramic snow-capped image is waiting to embrace you. Here, everything is locally sourced, and organic living is not just a part of the stay, it is a part of the lifestyle.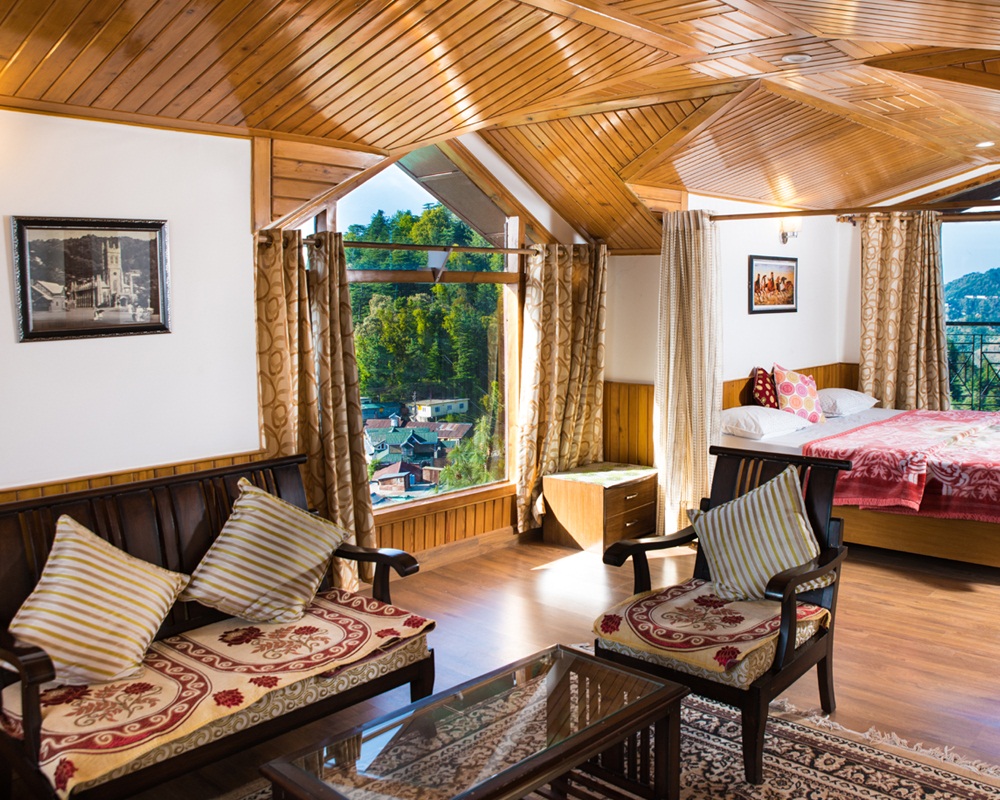 Bliss Inn
Lonavala, Maharashtra
Dreaming of a farm stay that also happens to promote eco-friendly travel and sustainable tourism? The Bliss Inn is where you must stay during your next escapade to Lonavala. Nestled atop a private hill, enjoy the pure bliss of outdoor adventuring, and one of the very few places in the region where you can enjoy stargazing. 
Palkadavu Warium Villa Homestay
Wayanad, Kerala
Come to Palkadavu Warium Villa Homestay for the intricate interiors, surrounding wildlife, and cultural integration with the local community. Stay for the thoughtful experience, unmatchable cuisines, and its proximity to some of Wayanad's best tourist attractions. From wildlife century tours to on-site festivities, this is the place that perfectly balances all that you need for an enchanting getaway.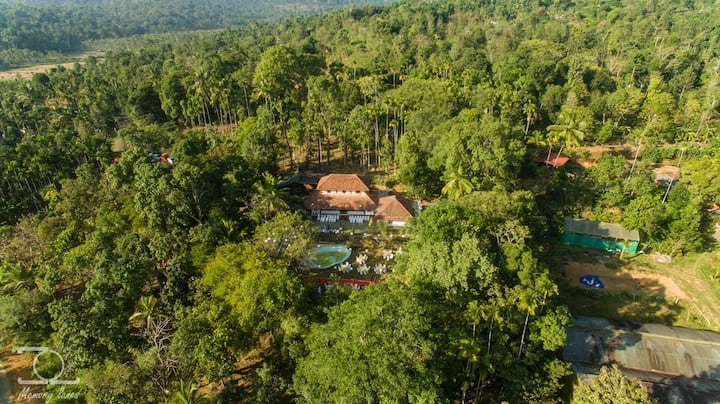 Ciarans
Canacona, Goa
Nestled amidst the green region of Palolem, Ciaran's collection of beach-front stays are not just a few steps away from the sea, they are cosy spaces where you can unwind, to the sound of water crashing at the beachfront. More than a dozen thatched-roof cottages named aptly based on their location surrounded by patios and hammocks for you to curl up on after daytime adventures to read or rest. 
Inputs: Sneha Chakraborty