Haunted places in India you should never consider visiting if you want to stay alive. Do you have a deep interest in the supernatural? While most people prefer to avoid encounters with the paranormal, a sizable proportion of us intentionally desires the adrenaline rush of being surrounded by the intriguing unknown. While the reality of ghosts and spirits has been discussed for ages, the conclusions we reach are entirely based on our personal experiences.
Are you a lover of suspense and the supernatural? Do you like haunted and terrifying places? Then you must go to these haunted locations in India. We grew up hearing stories about these haunted locales and have always wanted to see them!
The list of haunted sites in India is extensive, each having a terrifying history or mythology. They range from abandoned forts, desolate towns, disused mines, and eerie hotels to unusual locations such as courtrooms and schools. If you want to push the limits and seek the supernatural, these are some of the haunted places in India that you must see:
Dow Hill, Kurseong, West Bengal:
The Dow Hill of Kurseong, around 30 kilometers from Darjeeling, is India's most haunted location. It is one of those places where paranormal activity does not stop, day or night! Kurseong's beauty has enough ghost legends to rival Beauty and the Beast. 
The Death Road, which connects Dow Hill Road and the Forest Office, is the hotspot. People have reported seeing a headless ghost of a young boy strolling and disappearing into the woodland and being followed or seen by a bodiless entity. 
Some have reported seeing a pair of red eyes looking at them from the forest, while others have seen the ghost of a woman in grey. The paranormal occurrences are so powerful that most guests pass out or commit suicide.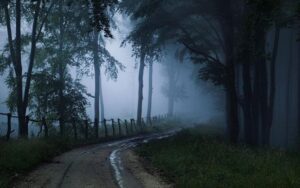 Bhangarh Fort, Rajasthan:
For the previous 500 years, the area has been renowned as the "Town of Ghosts." Bhangarh Fort is considered one of the world's most haunted locations. It is stated that in the early 1600s, a Tantrik who practiced dark magic fell in love with the princess of Bhangarh. 
He attempted to offer her a mystical potion that would cause her to become possessed by him and marry him. But the princess found out and tossed that potion, then the Tantrik cursed the entire hamlet, and an attack of rivals quickly destroyed Bhangarh. 
When the rivals stormed the fort, it was estimated that 10,000 people were present. Everyone was killed. Even the Indian government has marked the board, and entering the Bhangarh fort after dark is absolutely banned. The one who goes in the dark never returns.
Delhi Cantonment, Delhi:
This is one of the most gorgeous sites in Delhi during the day, but it's much different at night. It is reported that the road heading through Delhi Cantonment has an infamous, ghostly hitchhiker who walks around aimlessly, dressed all in white, gesturing for passing motorists to stop. People who promised to offer her a ride are alleged to have disappeared. Those who do not stop allege that the lady runs next to their window, matching the car's pace until they reach the Delhi Cantonment border.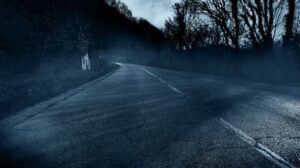 Dumas Beach, Surat, Gujarat:
Dumas Beach is considered second in India's most haunted places, around 25 kilometers from the most prominent foodies' city, Surat. It is stated, and it is true, that Hindus used to utilize that location as a burial ground many years ago. Many strange things happen there after 11 p.m. or after midnight. Many individuals witnessed moving orbs that resembled meteors and were thought to be ghosts. Many additional events occur, such as someone whispering into your ears, the wind and environment becoming creepy suddenly, and the wailing of a lady or a kid, among others.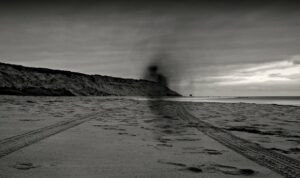 Agrasen Ki Baoli, Delhi:
It is a pretty exciting and gorgeous site during the day, and it also catches the attention of many after being the location of the current Bollywood movie "PK." Still, once the day passes and the black night arrives, it becomes maybe the creepiest place in Delhi. 
The cries of bats and birds, the sound of shifting stones, and other scary things occur here. It was created as a reservoir. However, it is believed that the Baoli became filled with black water. Many disillusioned and discouraged people are drawn to blackwater, and it is thought that when a sad man sees it, he is mesmerized and dives in. Since then, it has ranked among India's most haunted locations. There are several stories, some of which are really frightening.
Final Thought:
Do you think there is life after death? If this is the case, then there is a chance that all the ghost stories we have heard throughout our lives are genuine! Or, at the very least, some of them may be correct.
We've all heard a story or two about ghosts, and these spine-chilling experiences that individuals claim to be accurate are something to think about, aren't they? So, which of these haunted places in India do you want to visit first? Tell us in the comments section below.